Anton Huang celebrates SSI's 30th year with 638 stores, expands food business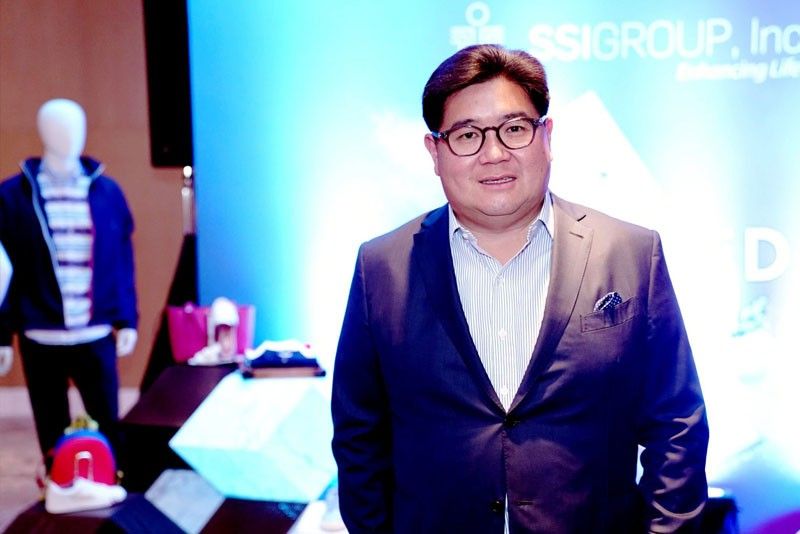 What are your thoughts on the retail apocalypse going on in the US?
What's happening in the US is a cleansing. All of this is a cycle we have seen before. People's tastes and habits evolve. But look what's happening to purely e-commerce retailers. They're realizing they can't survive without opening brick-and-mortar stores.
Did you know that Anton Huang used to inspect bras as one of his first jobs when he was a working student?
Isn't it cool for an industry leader, the president of Stores Specialists Inc.(SSI) Group, now celebrating its 30th year as the leading specialty retailer in the Philippines with a network of 638 stores, to talk about this unique job?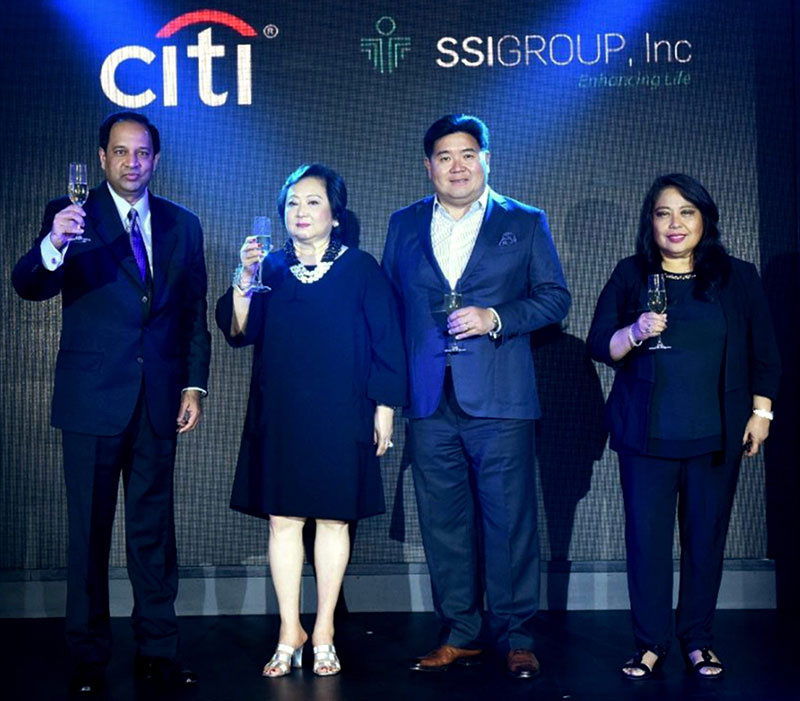 The Stores Specialists, Inc. (SSI) Group formally kicks off its 30th anniversary celebration with a ceremonial toast led by Citibank consumer business manager for the Philippines Manoj Varma, SSI Group chairman Zenaida Tantoco, SSI Group, Inc. president Anton Huang, and SSI Group, Inc. executive vice president Elizabeth Quiambao
Cool, he definitely is. Always in a handsome suit, Anton looks relaxed when you ask him details about any SSI brand, because this hands-on, hip and young business tycoon knows the answers. I have watched him deliver obligatory remarks during his company events, and he just is so articulate in preferring warm, impromptu lines over scripted speeches. He knows his retail business, but he also knows much about the business of connecting with people.
Called "Manong" with reverence by the third-generation Tantocos (the only other "Manong" being his older cousin Donnie Tantoco, now president of Rustan's), Anton is wise beyond his 47 years, having been early honed in the retail business by his grandparents Benny and Glecy Tantoco, and his mother Nedy Tantoco.
Before Rustan's and SSI, Filipinos used to find imported products in bits and pieces at small boutiques and PX markets near and far. It was the Tantoco family, the original and the pioneer in luxe retail, who brought the most coveted global brands here through franchised stores, from Aeropostale to Boss, Charriol, Debenhams, Furla, Gucci, Givenchy, Kate Spade, Lacoste, Marc Jacobs, Prada, Tods and Zara, to name a few. I had Anton for an ambush interview during a Rustan's event, and here are excerpts: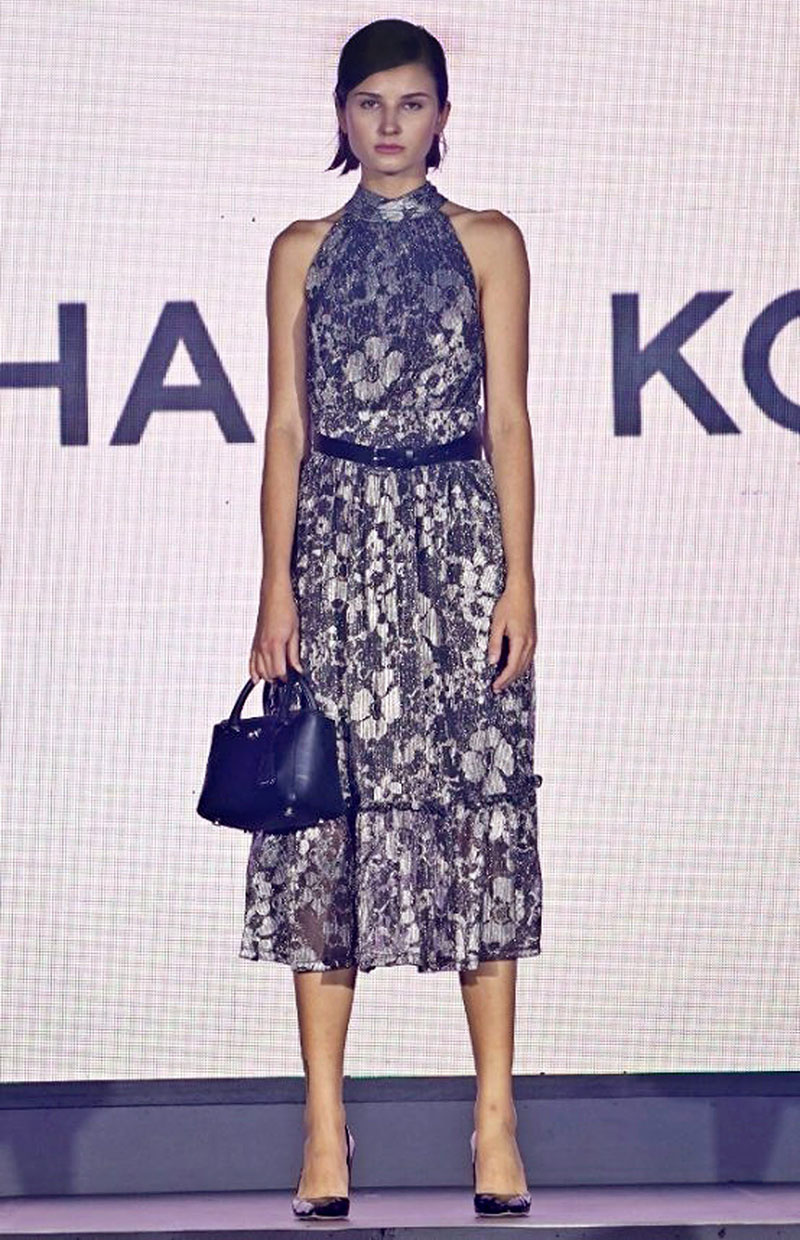 Michael Kors readyto-wear, bag, and shoes
Philippine Star: SSI has 108 brands. What was the first brand you ever handled?
Anton Huang: My first job was actually not at SSI, but at Rustan's Department Store. Then I moved to Rustan Marketing Corp. which is our wholesale distribution company and my first job was with Paco Rabanne fragrances. Then I was assigned to Maidenform undergarments. We were manufacturing them.
You were selling bras?
Not necessarily selling bras, but making them.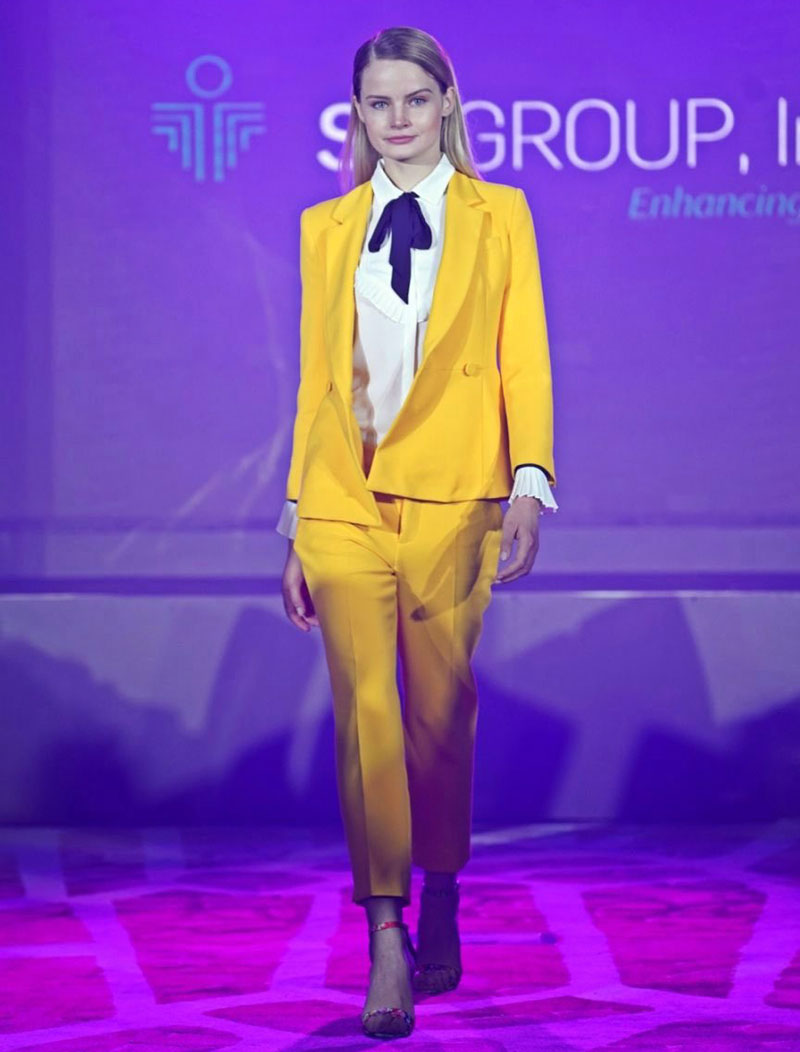 Zara ready-to-wear
How old were you?
I was a college student then. Yes, I was in the bra business. (Laughs)
So what were the first brands of SSI?
We had Marks & Spencer, Lacoste and Ferragamo which came from Rustan's. And the first brands we got were Nine West and Episode. You remember Episode?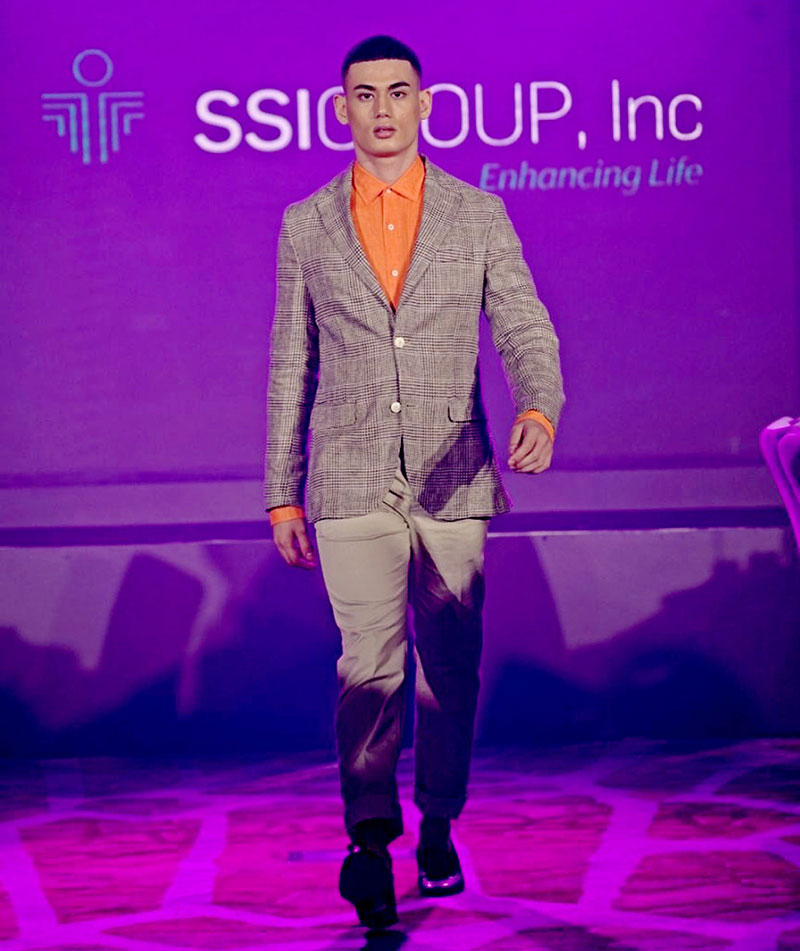 Massimo Dutti ready-to-wear
Of course. I used to buy at the Episode store near the back of Peninsula Hong Kong, then later on at Rustan's when you carried the brand. But it's gone?
Yes, what we have now is Episode's sister brand, Jessica.
I love Jessica. So how do you go about choosing brands for SSI?
At SSI, we function like a team. We identify certain brands, and we assess them. Personally, I get out and study the market and decide which brands would suit the Philippine market. We keep our ears on the ground and keep our eyes wide open for opportunities out there in the global retail landscape.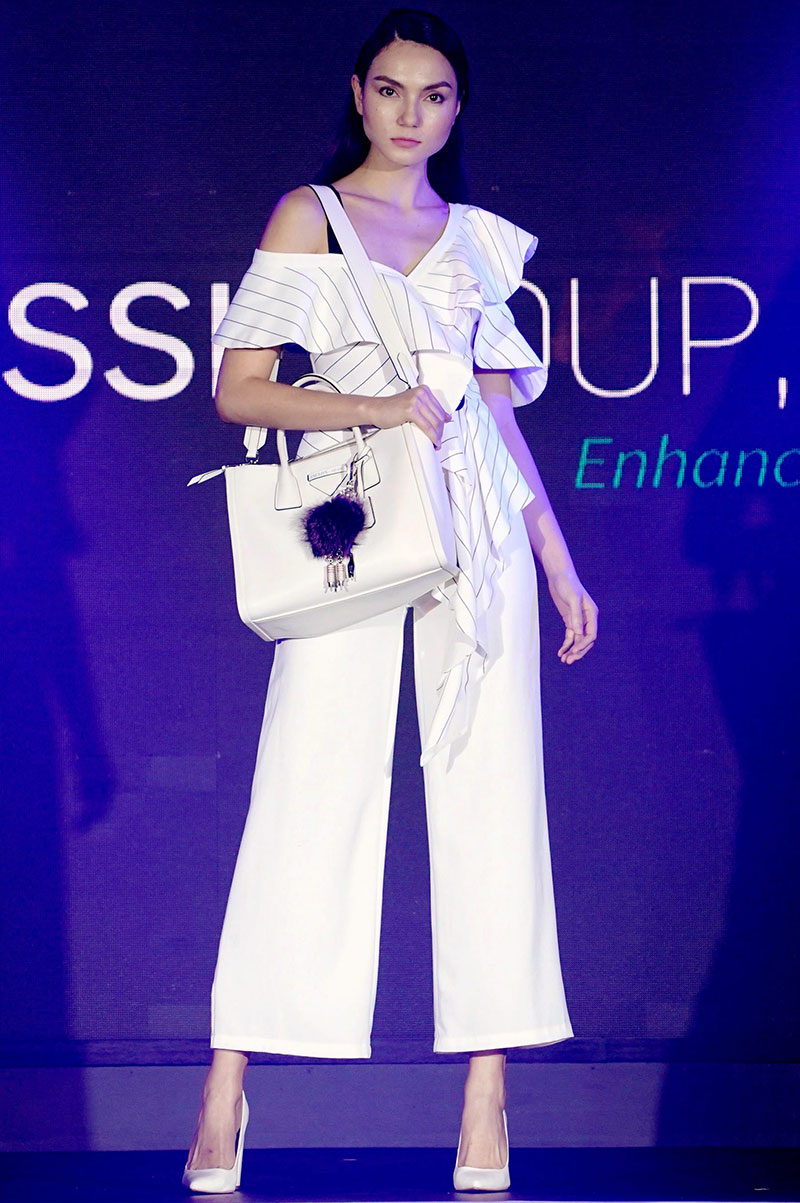 Prada bag
I remember your Lolo Benny telling me how he spotted the brand Sinequanone while strolling on a shopping avenue abroad. Are there brands you particularly focus on for some reason?
Yes, that was discovered by him. At the end of the day, we see ourselves as brand managers and retailers at the same time. So we devote the focus necessary for each brand.
Do you have new brands coming in for SSI?
Yes, we have a couple of new brands coming in. But we are also building up the existing brands because they still have a lot of potential, the market is quite bouyant.
We are also focused on expanding our food business. Today we have TWG and Salad Stop and we are rolling out a couple of foreign F&B brands early next year, if not the end of this year.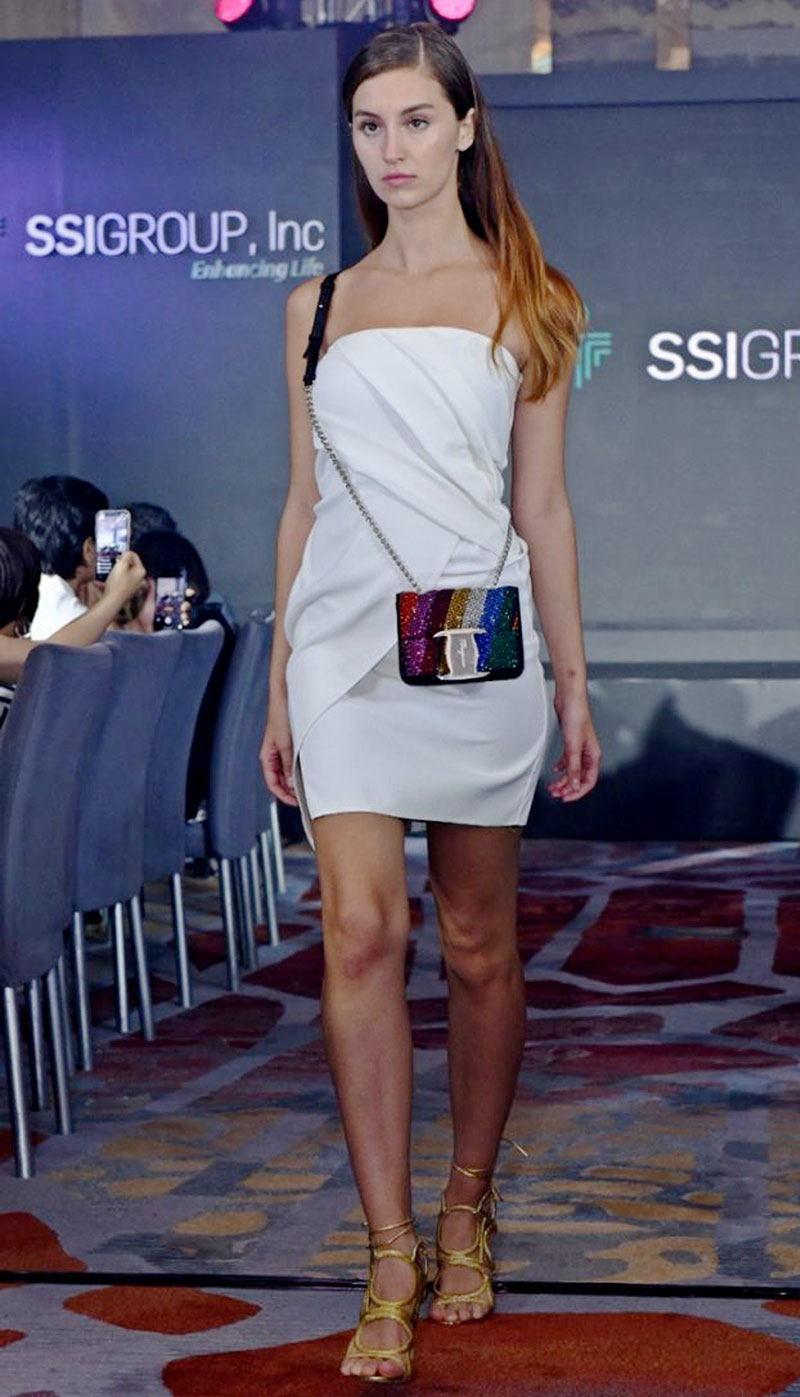 Salvatore Ferragamo bag
What are your thoughts as SSI celebrates its 30th year?
We're very happy and proud that we've reached this milestone, of course cognizant of the fact that we're very much a part of the Rustan Group. We are merely building upon the legacy that the group has set for us. Blessed to have a fantastic team within the SSI, many of whom have been with us for a long time. We feel proud that we've played an important role in Philippine retail and that we are able to fulfill our mission of bringing the best of what the world has to offer Filipino consumers. As part of our renewed vision, we talk about a curated life.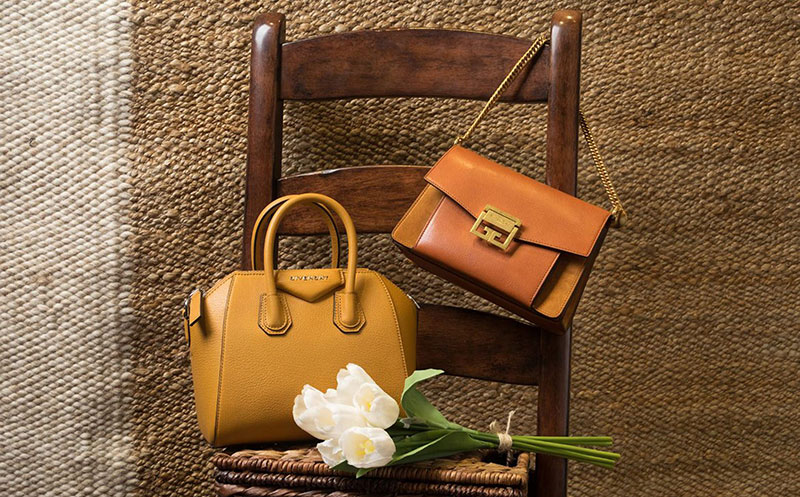 Antigona bag from Givenchy, GV3 crossbody bag from Givenchy Chair and basket from Pottery Barn
What is your next move for SSI in the face of changing behavior in the retail industry?
Our desire is to evolve with the changing consumption behavior and changing tastes of consumers.We're one of the most active retailers increasing their presence in e-commerce. If shopping online is the practical and convenient solution to shoppers' time-pressured life these days, then we are providing that. Online shopping is still quite small today in the Philippines, but that said, as far as the SSI e-commerce websites are concerned — such as those for Beauty Bar, Lacoste and Payless — we're growing quite healthily and the sales are growing rapidly.
Monogramme chain wallet from Saint Laurent Tray from West Elm Macarons and plates from TWG Tea
What do you think of the retail apocalypse phenomenon that saw the closure of thousands of stores in the US due to over-expansion of malls, costly rents, changes in spending habits (people preferring to buy experiences such as travel over material goods; casual fashion and relaxed dress codes being the trend now) and the rise of e-commerce?
All of this is a cycle we have seen before. People's tastes and people's habits evolve. Department stores are still surviving especially in countries such as ours. When the trend was for the younger generation to prefer shopping malls, Rustan's evolved by establishing specialty stores. Because the lifestyles of people are changing, as retailers we are here to serve in whatever shape or form they wish.
From the retail apocalypse standpoint, the US market is obviously much larger. What's happening in the US is a cleansing. Maybe they were overstretched too much, but department stores are beginning to turn around again. Maybe there are far-flung places where the economic realities are not as strong as they should be, there's a scaling down of operations. But in key markets where their macroeconomics are buoyant and alive, department stores continue to thrive.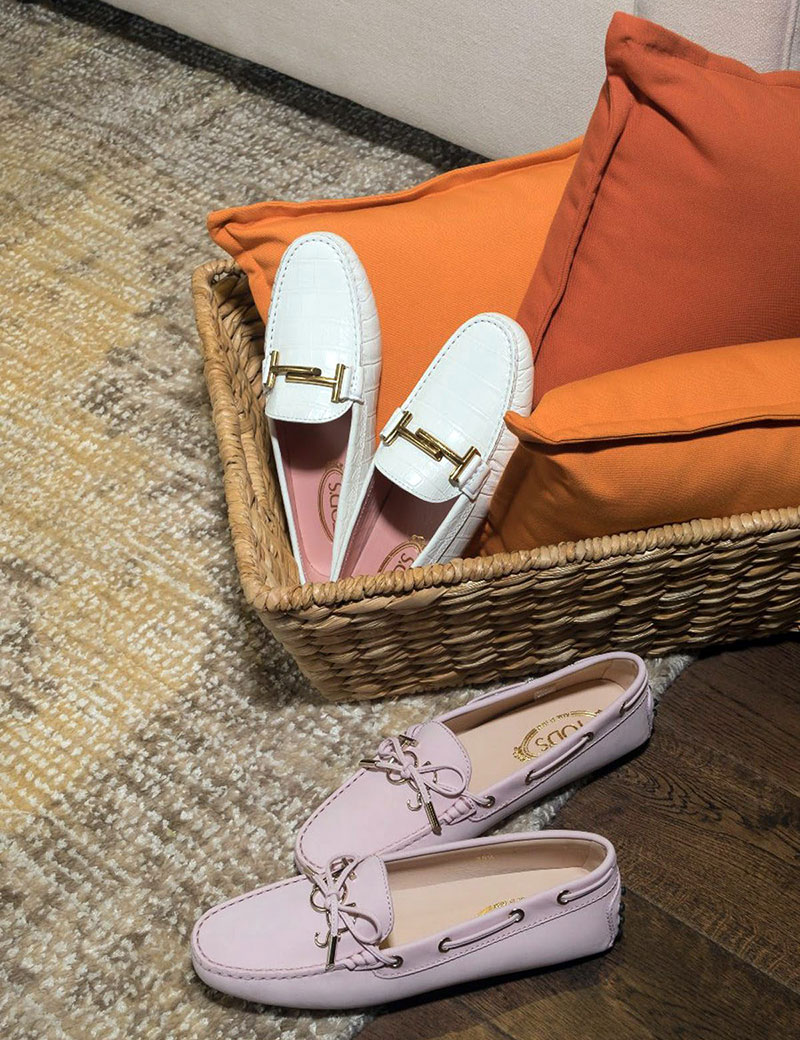 Doppia T Mocassins (in the basket) and Heaven Accessorio Tod's Laccetto (on the floor) from Tod's Basket, pillows, and rugs from Pottery Barn
In the US, it is perceived that e-commerce is killing brick-and-mortar retail.
But look what's happening to purely e-commerce retailers. They're realizing that they cannot survive with purely e-commerce and they're opening brick-and-mortar stores!
So what is the future of retail?
The future of retail is not e-commerce. The future of retail is not brick-and-mortar retail. It is a combination of both. The problem in the US is more pronounced because it is a massive economy and people were forced and encouraged to expand massively. And when you have to adjust, the changes are more pronounced.
In the Philippines where malling has become part of our culture and a national pasttime — because malls offer everything from shopping to books to art to movies to medical needs to food and church services — brick-and-mortar retail will always be there.
Hot perks from SSI
Rewarding customers
In its 30th year, the SSI Group partners with one of the world's leading banks — Citibank — to bring the Curated Life to every Filipino. Citibank cardholders get to enjoy credits through the "Spend Anywhere" campaign, where shoppers get P500 shopping credits valid at all SSI Group stores with every P10,000 spend using their Citibank card from July to September 2018. As the holiday season comes around, more rewards await Citibank card shoppers as instant shopping credits of up to P30,000 will be given away at SSI Group stores.
The Big Fashion Sale features well-loved SSI Group brands from Aug. 15 to 30 at Greenbelt and from Sept. 3 to 10 at Glorietta, as well as exclusive shopping events from July to December. There is also the "Love to Shop" installment program from June 2018 to May 2019, which lets customers shop with deferred payment schemes of up to 24 months at select SSI Group brands.
Curating through digital
Enhances the shopping experience through its website, ssilife.com.ph, which will be launched this October. The website features lifestyle articles that incorporate its brands and products while delivering informative and inspiring content.
My SSI Life App this August will be every shopper's access to lifestyle — from the latest trends, to the hottest promos and perks.
Passion forward
#PassionForward highlights SSI's many passions: fashion (from luxury to streetwear), health and wellness, skincare and makeup, home and entertaining, food, and more. A showcase featuring 30 personalities from different fields will be held in September.
Visit www.ssilife.com.ph or follow @ssilifeph on Instagram for information.