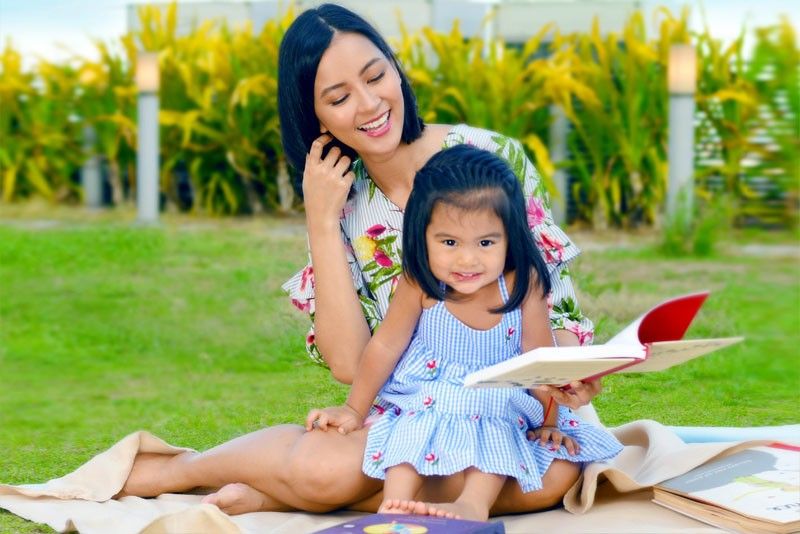 Fun in the Sky Park. "I want her to appreciate simple things," says Bianca. On Bianca: SM Woman mixed print dress. On Lucia: Little Miss from SM Babies gingham dress.
Bianca Gonzalez's perfect mother's day with Lucia
MANILA, Philippines — Bianca Gonzalez got her first big break after she joined Pinoy Big Brother: Celebrity Edition in 2006. Her popularity soared after the show and she continued to host succeeding PBB editions, Umagang Kay Ganda, as well as Y Speak, which she also produced.
Though Bianca is best known as a television host and model, she is also one of the country's top influencers, with an Instagram (@iamsuperbianca) following of 1.9 million, and a YouTube channel of the same name with 32,000 followers. She is also an accomplished writer, with a column in The Philippine STAR called 10 Things, and author of bestselling book Paano Ba 'To?: How to Survive Growing Up. She also hosts STAR's Modern Living TV alongside Stephanie Zubiri.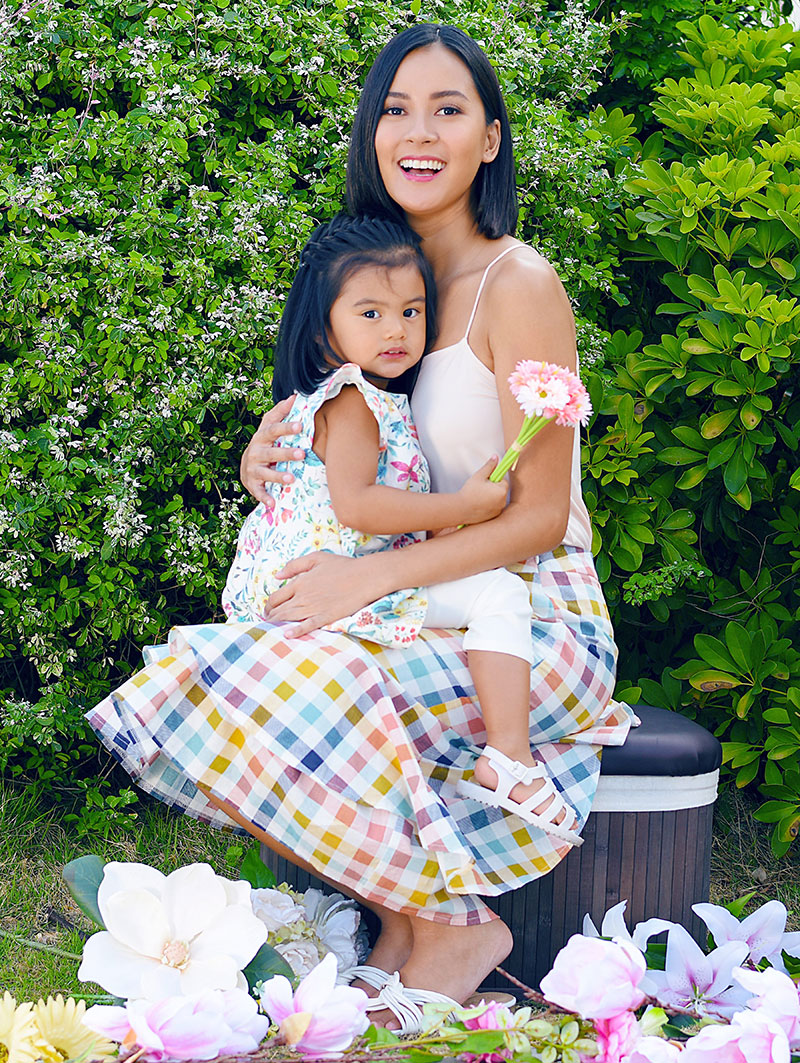 "My favorite thing about being a mom is when Lucia showers me with hugs and kisses, and says I love you, Mommy," says Bianca. On Bianca: SM Woman spaghetti strap body suit. SM Woman asymmetric ruffled check skirt. Parisian sandals. On Lucia: Little Miss from SM Babies floral dress.
Brought up by her parents with what she calls "classic Pinoy values," including caring for others, she was named in 2013 as one of Huffington Post's "6 Celebrities Who Remind Us Not to Forget Typhoon Haiyan Too Soon" alongside international celebrities like Victoria and David Beckham and Justin Bieber for her continuous support for Typhoon Haiyan survivors.
Even before she married PBA player JC Intal in 2014, Bianca had an innate love for kids, and was appointed a UNICEF Philippines Child Rights Supporter in 2010. That is why she felt blessed with the joys of motherhood when daughter Lucia Martine was born in October 2015.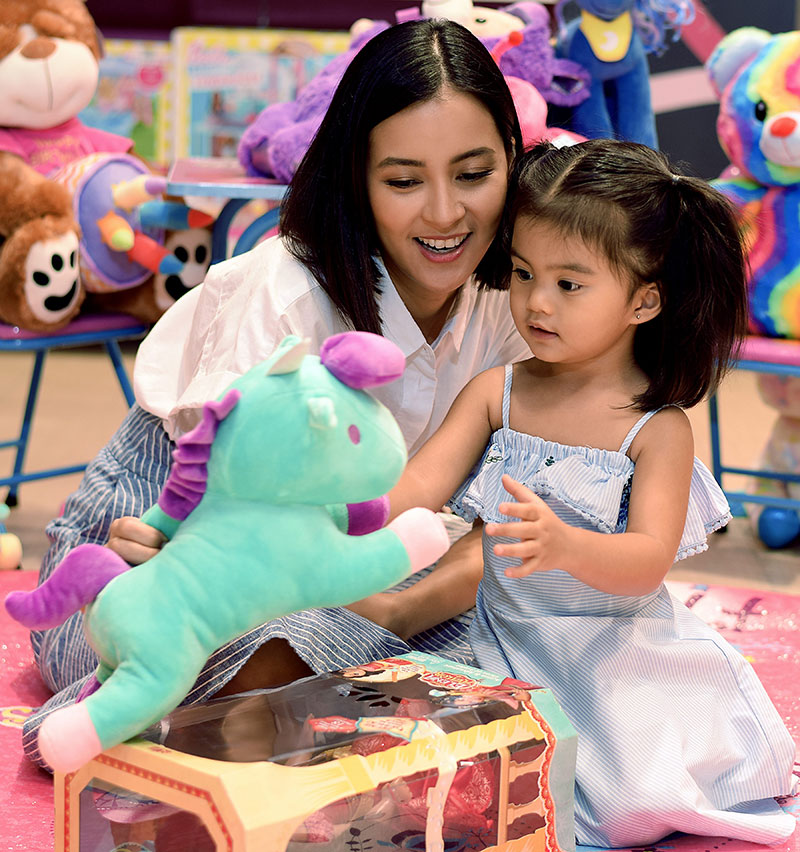 Play time: at Toy Kingdom. On Bianca: Uniqlo white top. Uniqlo JW Anderson linen cotton long flare skirt. On Lucia: Little Miss by SM Babies off-shoulder striped dress with embroidery details.
Celebrity mom Bianca says she just wants Lucia "to have an enjoyable childhood and learns to appreciate the simple things, like nature, and learns to use her imagination, much like my husband and I were brought up by our parents." She would love Lucia to be God-fearing, just as her prayerful mom brought her up to be.
Just like many moms — whether celebrities or otherwise — Bianca struggles with juggling everything in her life. But because of the nature of her work, "I am able to be a bit more flexible. I spend the mornings with my daughter, bring her to the playground or to school. When I have work in the afternoon, my husband is then home from training, and he is the one who is with Lucia."
Bianca considers herself "the strict parent" when it comes to her or her husband. "It just organically happened that way, even if I'm not strict as a person. I am very hands-on, since my work schedule allows me to spend time with her versus a 9 to 5 job."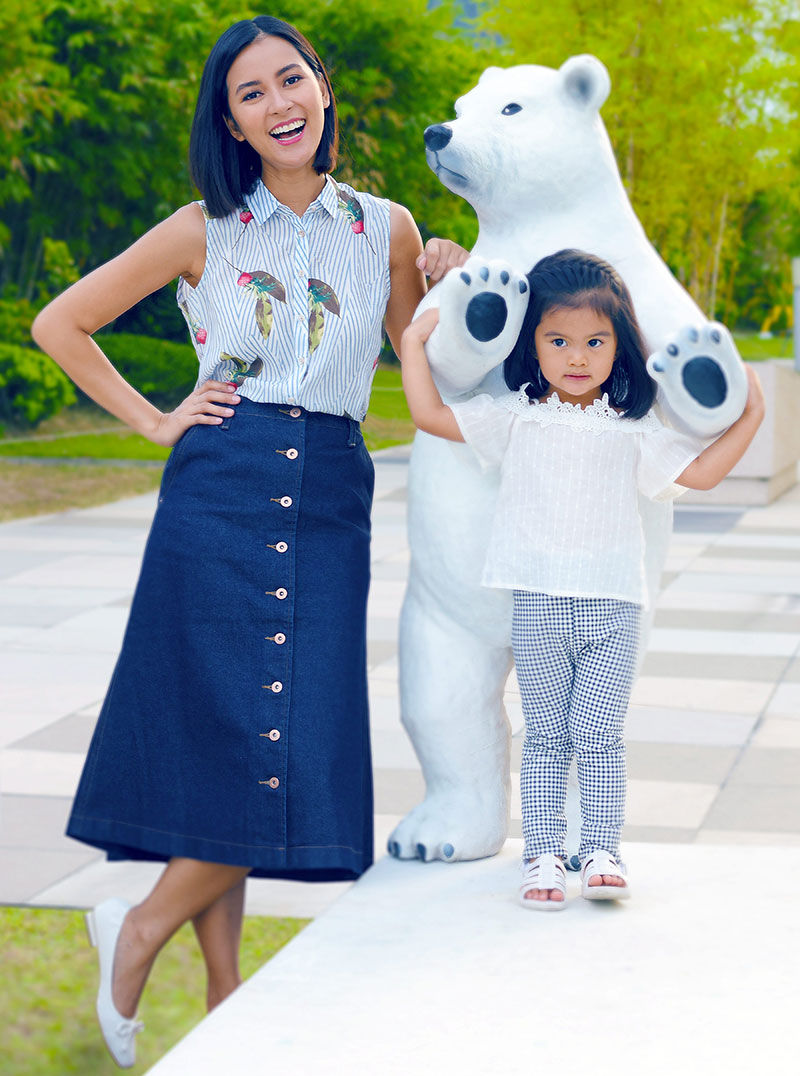 Both nature lovers, Bianca and Lucia spend time at the Sky Park "On Thin Ice" art installation for a cause. On Bianca: SM Woman stripes and feather print top. Uniqlo Ines dela Fressange denim skirt. Parisian white flats. On Lucia: Little Miss from SM Babies off-shoulder top. Uniqlo Babies Toddler leggings.
Her idea of a perfect day with Lucia is "just spending time together when we have no work, either going to the grocery or walking around the mall, or playing with Play-Doh or blocks at home."
Just in time for Mother's Day, Bianca and Lucia had a fun day at SM Aura Premier filled with lots of love and laughter. Both nature lovers, they played in the Sky Park with the polar bears in the mall's "On Thin Ice" art installation, checked out the amazing toys at Toy Kingdom, and shared sweet moments with chocolate omelets and ice cream at La Mere Poulard.
As Bianca notes, "We've bought so much of our home accessories, appliances, furniture, baby items, both big and small at SM."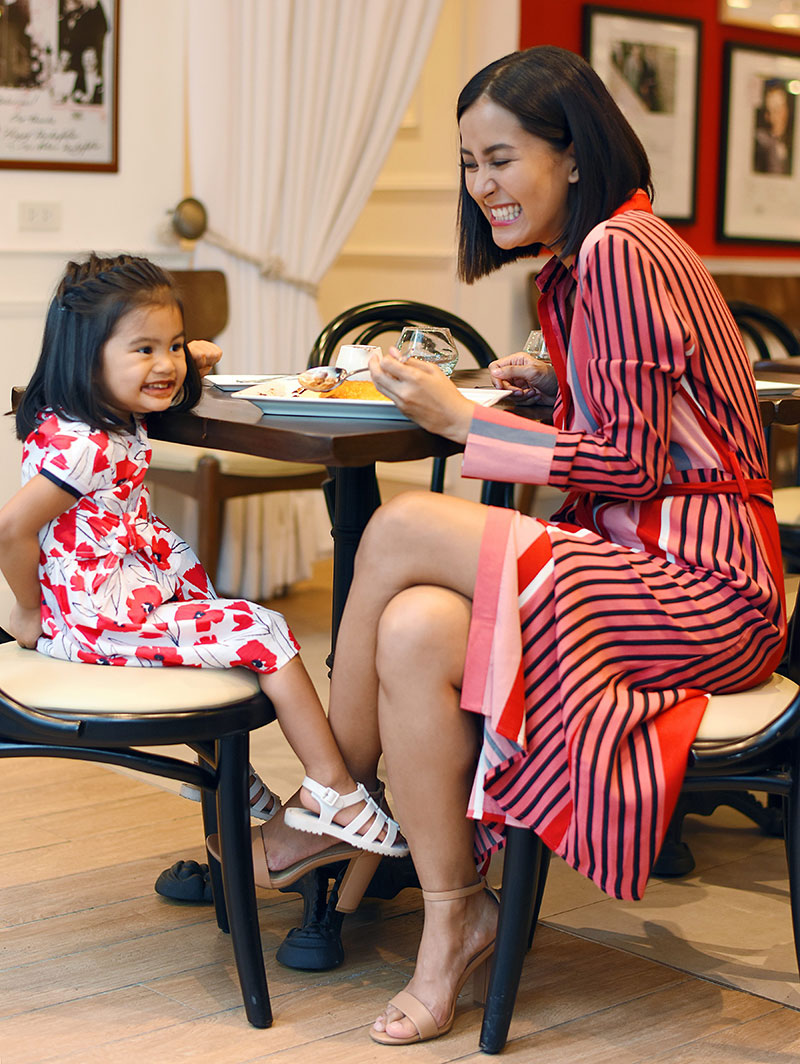 Sweet moments: Sharing chocolate omelette and ice cream at La Mere Poulard. On Bianca: Sfera stripes shirtdress. Parisian block heeled sandals. On Lucia: Little Miss from SM Babies floral dress.
The best advice she's heard that she loves telling her mom friends? "Every Mom is different; every child is different" says Bianca. "Just because this style works for this for this mom doesn't mean you must do it, too."
Instead, "gather advice from friends you trust, do your own research, and from there decide what is best for you. There is no 'one way' to be a good mother, and only you can decide what is best for you."