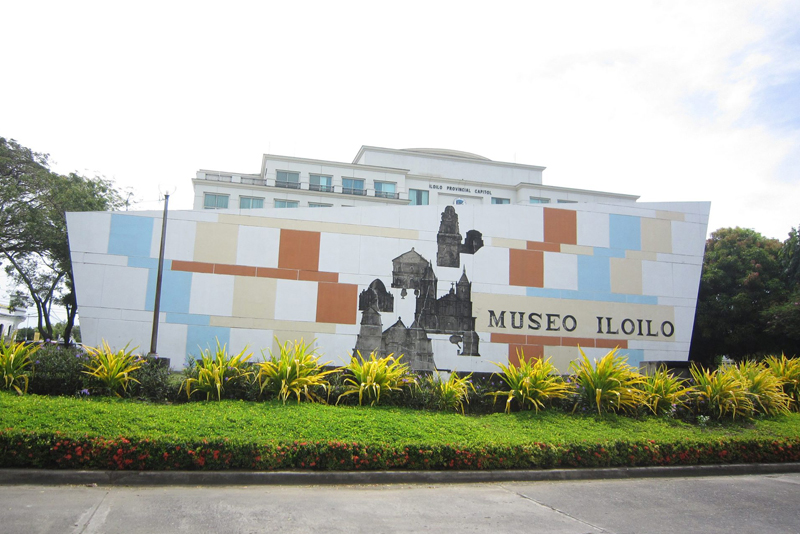 Iloilo stays alive as a center of culture, say Frank Drilon and Narz Lim
MANILA, Philippines — How would you like to listen to a rendition of Despacito, that popular Justin Bieber remix of the catchy tune by Puerto Rican Luis Fonsi, as played by the Philippine Philharmonic Orchestra under the baton of PPO resident conductor Herminigildo Ranera? A full-house audience did just that, at the much awaited one-night-only concert which was held recently at the Iloilo Convention Center (ICC) in the Iloilo Business Park in Mandurriao, Iloilo City.
The night's repertoire included both classical as well as contemporary pieces, such as Ion Ivanovich's Waves of the Danube Waltz and Leroy Anderson's Serenata, as well as a Frank Sinatra Medley arranged by Jerry Nowak and Andrew Lloyd Webber's Phantom of the Opera, and even a traditional Ilonggo song, Walang Angay, which were all heartily applauded by the audience. But it was the Despacito number that really got them swaying and bobbing their heads and asking for more.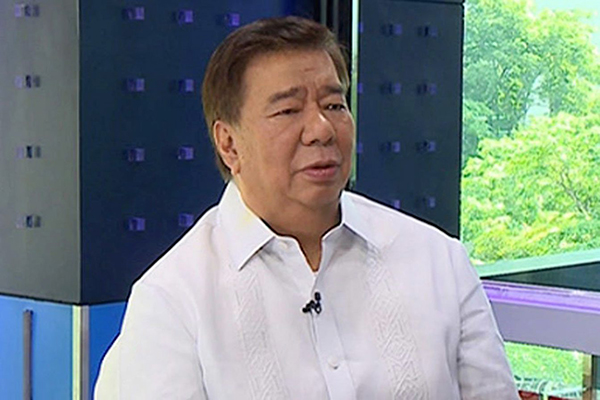 Senator Franklin Drilon: "The Ilonggos hunger for this kind of culture presentations. They are very appreciative."
Presented by the Cultural Center of the Philippines (CCP) and Senator Frank Drilon and Mila Drilon, the concert is part of the PPO's outreach program, which aims to promote music appreciation across the country. The night before, the orchestra performed in an open-air concert outside the Anini-y Church in Antique. The day after the concert in Iloilo, the PPO held a workshop at the ICC for music students who play brass instruments.
"The Ilonggos hunger for this kind of culture presentations. They are very appreciative. It's very heartwarming," Senator Franklin Drilon remarked. It helps that there is a venue like the ICC, which has a capacity of 3,000 in the main hall alone. They built it, and the people came. Last year, the Manila Symphony Orchestra held concerts at the ICC and St. Anne Parish Church in Iloilo's Molo district.
"These events help support our continuing effort to bring back Iloilo's glory as the center of culture and the arts in the country," said Narzalina Lim, chair of the Iloilo Economic Development Foundation (ILEDF), a multi-sector group that's working on attracting investments in the province.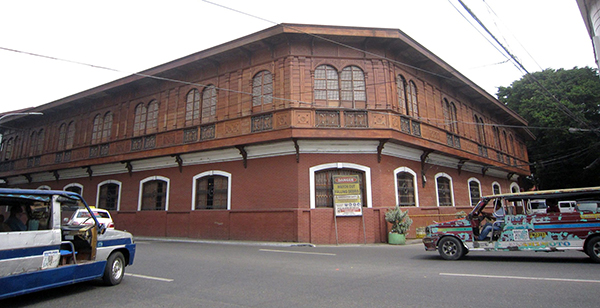 The restored COA building on JM Basa St in Iloilo
Iloilo was once popular for its stage plays called zarzuelas. It is also well-known for its many well-preserved heritage houses such as Casa Mariquit and Nelly Gardens in the Jaro district. Old government buildings are being re-purposed or transformed into museums, such as the old provincial jail which is scheduled to open in May as the Iloilo and Western Visayas Regional Museum, just a stone's throw away from Museo Iloilo.
The old COA building, which was constructed in the 1930s, has been restored and is now a museum that will showcase the thriving economy of Iloilo at the turn of the century.
The Iloilo Customs House has also been restored. "It was one of only three buildings similarly structured, the other one in Manila and another in Cebu, that indicates that Iloilo was one of the three major trading posts at the turn of the century," Sen. Drilon noted.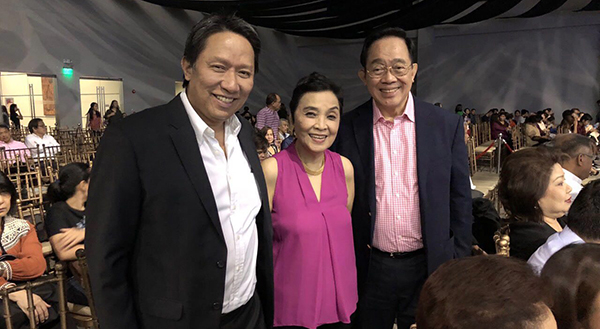 Narz Lim, ILEDF chair with cardiologists Dr. Eugene Ramos and Dr. Dante Morales at the PPO concert after the Asia Pacific convention of cardiologists at the ICC. Iloilo is fast becoming the center of meetings, conventions and events in Western Visayas.
There is a vibrant art community that is emerging in Iloilo today, with the opening of museums and galleries in restored buildings and newly built malls, as well as the formation of art groups such as the Hubon Ilonggo Visual Artists Collective of Iloilo. Led by Ilonggo artists Liby Limoso and Architect Arel Zambarrano, the group enjoys support and mentoring from local art stalwarts like Rock Drilon, recognized visual artist and fellow Ilonggo.
Private shops and cafes double up as art spaces such as FitStop Bites and Bikes of bike and art enthusiasts Wilfredo Sy, Jr. and wife Vida. It not only serves as venue for regular art exhibits but they also organize bike tours of heritage houses and churches in the city. The newly opened Galerie de Arsie holds the private collection of businessman Sen. Rafael, which started with just five pieces that grew to 350 pieces and still growing, according to curator Jay Pasaporte. The Festive Walk mall at the Iloilo Business Park houses the Iloilo Museum of Contemporary Art, the first of its kind in the Visayas and Mindanao.
Casa Gamboa in Jaro, the ancestral house of revolutionary heroine, Patrocinio Gamboa, houses a museum as well as the Tinukib Café and Pasalubong Center that sells products of local communities and enterprises, such as Kape Miro, a blend of Robusta beans from the Aeta community in the mountains of Nagpana Btc. Viejo, as well as hablon and piña fabrics. Iloilo was once referred to as the "Textile Capital of the Philippines."
The Panaderia de Molo, which was established over a hundred years ago, still makes and sells baked goodies such as hojaldres, broas, galletas, and barquillos. Roberto's eatery on Basa Street in downtown Iloilo, is famous for its Queen siopao which has everything in it—bacon, Chinese sausage, chicken pork adobo, and egg.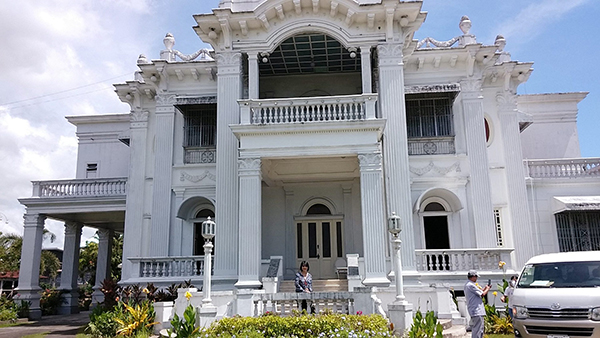 Nelly Gardens mansion in Jaro, Iloilo
Food is an important part of culture, and even a short visit to Iloilo would not be complete without sampling Ilonggo cuisine, such as Netong's batchoy at the Atria, and native chicken inasal, the signature dish at Tatoy's, as well as fresh talaba and other seafood dishes. Iloilo chef Pauline Banusing of Farm to Table restaurant serves healthy dishes made with organic ingredients sourced locally, that can be enjoyed with ice cold local craft beer.
At chef Tibong Jardeleza's Rafael's restaurant, you can enjoy Spanish-influenced dishes such as lengua, callos, and paella negra, which chef Tibong learned to do from his grandmother. In his generous and gracious hospitality, you find the genuine Ilonggo spirit. It is true, the best way to preserve a culture is to keep it alive, by making it a part of everyday life.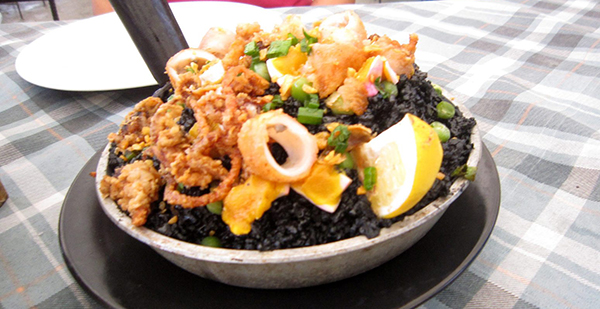 Chef Tibong Jardeleza's paella negra