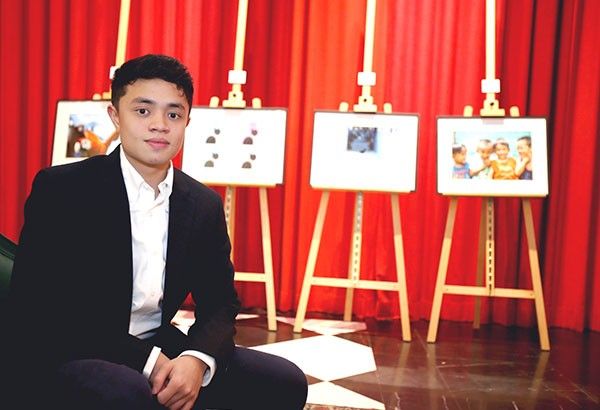 Eighteen-year-old photographer Basti Belmonte says, "For me, photography is the art of capturing the details and emotions of a moment that cannot be experienced ever again. It is finding something interesting in an ordinary place. However, photography to me is ambiguous; it is not what is present in an image, but what you see."
Joey Mendoza
Basti Belmonte finds strays and immortalizes them
A Moroccan man waits for something, a bus presumably. Eighteen-year-old photographer Basti Belmonte wanders into him on the streets of Chefchaouen, a place of beauty, red-tiled roofs, as well as walls and buildings painted in blue that some say symbolize what is beyond this life. Basti says the man radiates a bit of joyfulness despite being in a state of immobility. Basti gets his 50mm Canon lens, with the minimum aperture set at 1.8, and takes a shot. The story of an unmoving man in a blue city.
"His look gave me goosebumps," he says, recounting the backstory of one of his photographs. "And I gave him a coin afterwards. Once I left, he continued in his state of waiting."
In Essaouira with its persistent coastal winds and fortress walls, the photographer takes a photo of a Moroccan man who is not as stoic and asks Basti for dirham worth around P500, but he manages to haggle it down to a hundred pesos through gestures since the man doesn't speak English. His face is pure intimidation, untold experiences and intricacy.
Basti recalls, "I was only allowed to take three pictures, which really limited me. Luckily, I got two of my favorite shots from him."
Philip Sebastian "Basti" Belmonte — a senior at the International School Manila (ISM) who set up the MEALenium Project to feed malnourished children in the Payatas dumpsite, as well as an insect repellent venture as a response to the rise of dengue in the country — is into basketball, golf, and art photography. He is currently the president of his school's photography club and shoots for the high school yearbook.
What Basti's parents — Philstar Global Corp. president and CEO Kevin Belmonte and COO Rose Anne Garcia-Belmonte — noticed about Basti growing up was that he saw things differently.
"We had no idea that Basti wanted to be an artist someday — this really took shape in the last two to three years," explains Kevin. "Oftentimes, he sees things from a different perspective and asks interesting questions. Rose Anne would read Bible stories to him as a child, and Basti would be extra-compassionate in his reaction to the stories."
Basti remembers how his parents gave him a toy camera when he was eight years old. It could take real photos, though, and was Basti's constant companion during the family's European trip. "It was all-red with a yellow button — like a Power Rangers camera (laughs). But I was walking around Paris and Italy pretending I was a real photographer."
"We gave him a more serious camera later on, and finally gave him his current camera (a Canon 70D) in 2016. Upon Basti's request, his grandfather (Congressman and former Speaker of the House of Representatives Sonny Belmonte) also got him a lens, which cost more than the camera. I think our being art enthusiasts has definitely influenced Basti's interest in photography and art. We want all of our sons to achieve their dreams. And Basti's dream was to have his own photography exhibition."
That dream has been made flesh.
Basti recently opened his first one-man photography exhibition, which is on view at the Hidalgo Hall of Manila House until Jan. 20. The show is titled "Strays: A Perspective." The artist shows a predilection for strays, runaways and the lost.
Basti explains, "In my embryonic love for photography, I have been fascinated by this concept of 'strays' as this applies to both humans and animals. 'Strays' have been very easily overlooked in our fast-paced society, even abhorred. But somehow, I am attracted to these subjects. I find a compelling interest in them. They each tell a story. A story not to be overlooked. A story worth telling, whether this elicits a feeling of sadness, guilt or even a fleeting glance of hope."
The "Strays" concept germinated from Basti's cat named Crookshanks (named after Hermione's pet in Harry Potter), which ran away from home one day.
"As a boy, I was very, very sad. When she came back, I was blinded with happiness. But as I got older, I realized how Crookshanks represented not just animals, but also human beings as well. She left our home — even if we fed and gave her shelter — in the hopes of finding a better quality of life. She was out there, fending for herself. This is symbolic of what the urban poor go through every day. The harsh reality is that homeless people, beggars and street children don't have a safe haven where they can go back."
Kevin says Basti's choice of subject matter shows a deep appreciation for a subject that is very often overlooked. Rose Ann shares, "We are so very proud of him. That may be a somewhat biased statement coming from a parent, but here are some of the comments we heard during opening night: 'He is able to capture the emotion of his subject.' 'He really has a good eye.' 'His photos show right angles of his subjects.' 'Some of his photos are truly National Geographic quality.' 'For a young, budding photographer, he shows a maturity beyond his years.'"
When asked what makes a good photographer, Basti answers: "I am still 18 and probably not qualified to answer the question, but — based on my experience — a good photographer has an eye for the interesting parts of life that are not typically noticed. A good photographer takes risks to get the shot he or she wants, and will not stop until the shot is nothing short of breathtaking."
And that, he does.
One of his best photographs is of a cassowary from the Tagaytay Zoo. The way it resembles a prehistoric bird was what attracted Basti to it. He got very close and experimented with different angles. Afterwards, he learned that the cassowary is the most dangerous bird in the world. Basti explains, shaking his head, "According to Awesci.com, 'These shy birds can slice you into two pieces with a single fatal kick….' — well, that is slightly exaggerated. I feel extremely lucky not to get attacked, but I am still grateful I got the shot I wanted. This is why I titled this photograph 'Be-Wary.'"
"Melancholy" shows a cat on the streets of Chefchaouen, retouched to give it an Andy Warhol Pop Art effect. ("The change in color makes the identical cat appear slightly different; and my point, my concept here is about context: our context alters how we view the world — even the same object is altered by context.")
The star of "Ape Behind Bars" is the orangutan Chino who seemingly posed for the photograph, but was all the while silently gathering saliva in order to spit on Basti and his brother. ("Luckily his spit barely missed us and flew over our heads. It triggers the memory and the build-up of the shot every time I look at it.").
The most Zen-like piece is that of chameleon taken in a souk in Fes, Morocco. The photograph, emphasizes the eyes of the animal.
"I used a 50mm Canon lens with the minimum aperture at 1.8. This enabled me to throw everything out of focus — except the chameleon's head. Doing this puts emphasis on the eyes. And this is something that interests me as a photographer. The eyes interest me because of how greatly they vary. In cats it is the sclera that changes color. Whereas in humans it is the iris. An eye is actually composed of more than two million working parts."
How does Kevin see Basti's future? He hopes that his son will be a social entrepreneur someday who "builds or participates in self-sustaining ventures that help our fellow men." He adds, "We, his parents, want him to be a passionate photographer as well."
For Basti Belmonte, the future is just a shot away. Photography is all about straying into immortality. Finding a way to be a chronicler of moments. Finding what is sometimes lost or overlooked.
"Eighty percent of our memories are determined by what we see," explains Basti. "I believe a memory is special and can only be experienced once. Which is why capturing fleeting memories, to me, is very important. I use my photos as a medium for memories."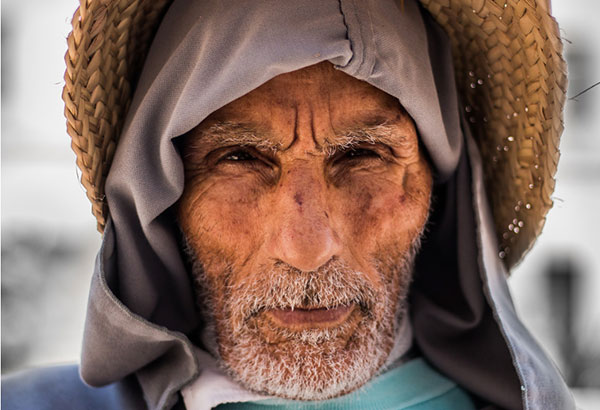 The Sun's Glare by Basti Belmonte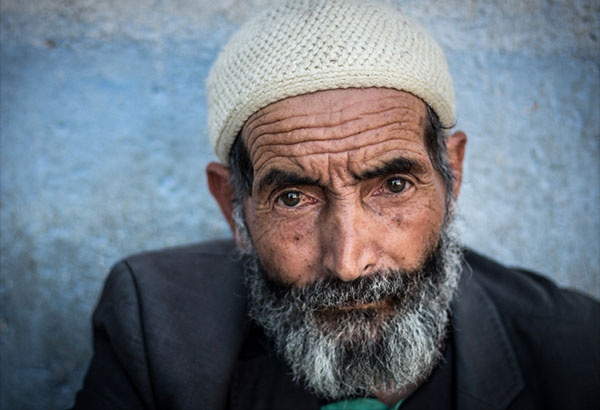 Waiting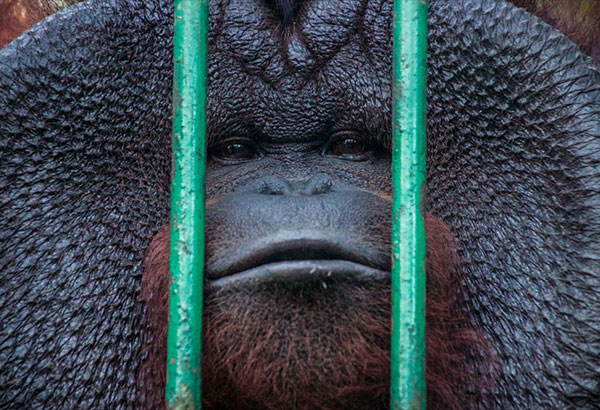 Ape Behind Bars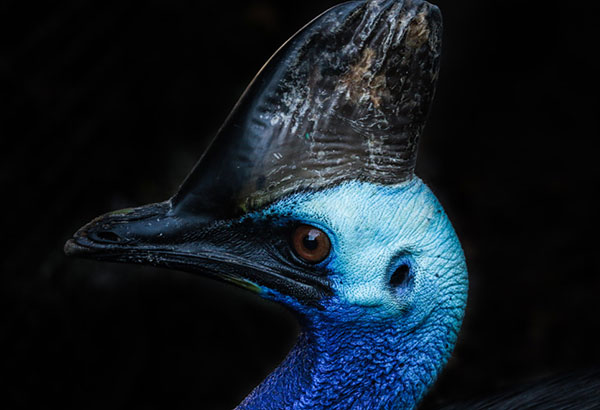 Be-Wary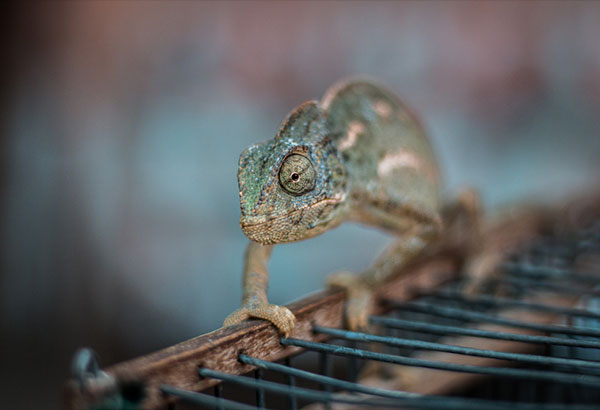 Souk Chameleon
Basti's photograph of a cat taken in Chefchaouen, Morocco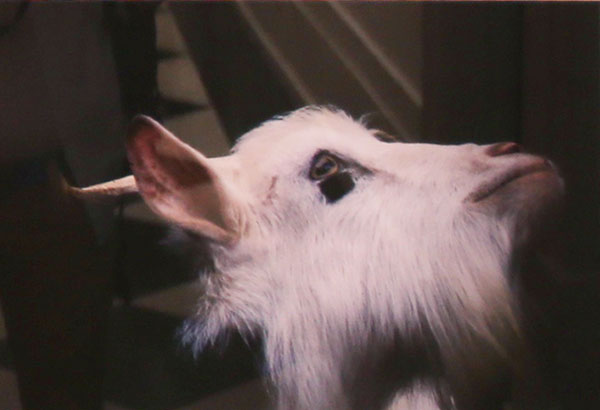 Reflections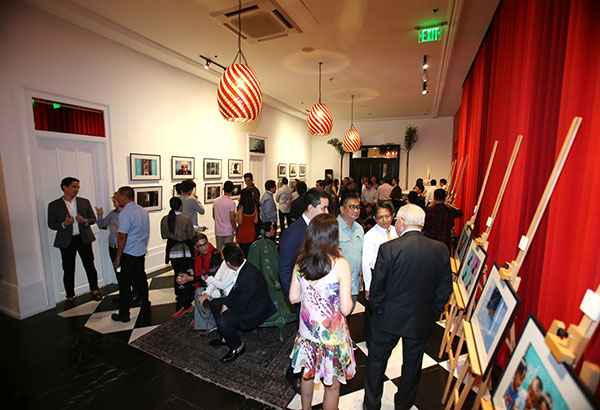 Guests attend Basti Belmonte's first one-man photography exhibition at Manila House.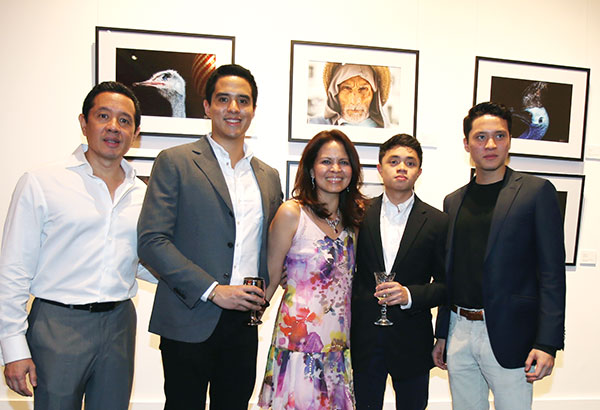 Philstar Global Corp. CEO Kevin Belmonte and COO Rose Anne Garcia-Belmonte with sons Ethan, Basti and Kirby Belmonte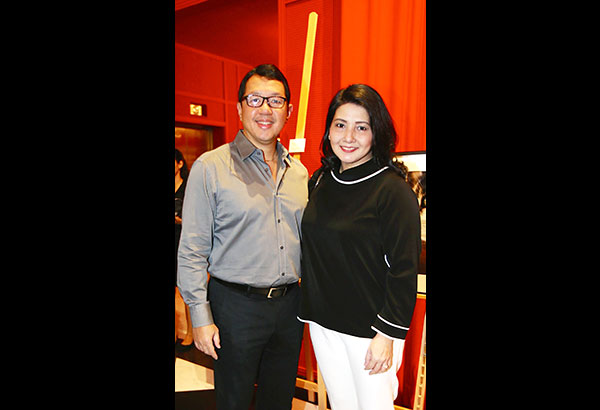 The Philippine STAR president and CEO Miguel Belmonte and Milette Belmonte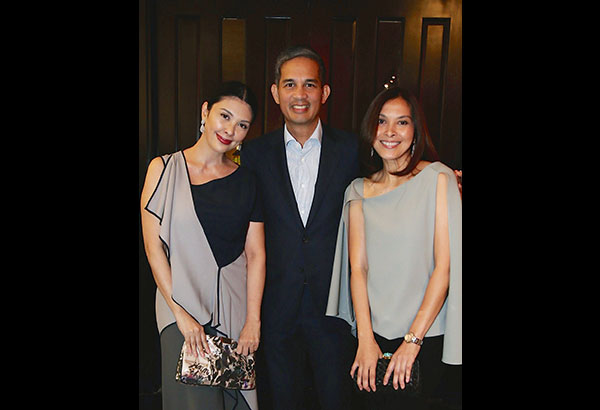 Pops Fernandez, Al Panlilio and Angela Panlilio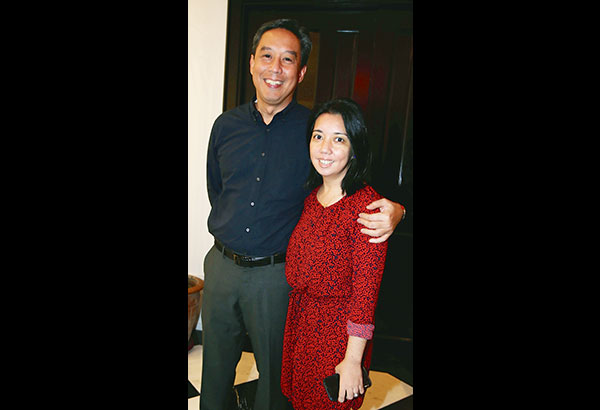 Luigi Bernas and Luli Arroyo-Bernas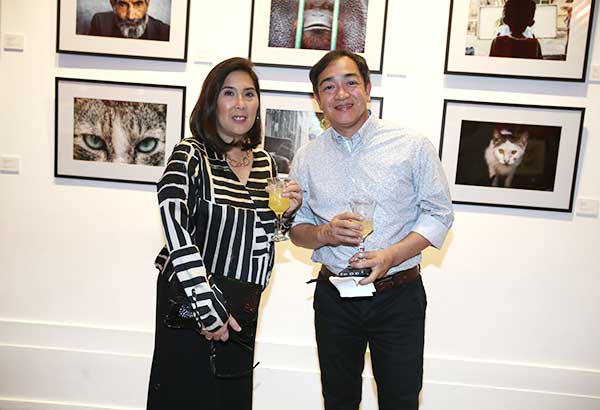 Gidget and Joel Jimenez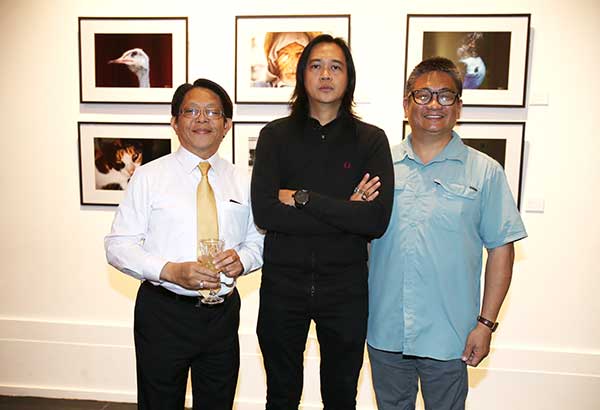 Rod Libunao Jr., author Igan D'Bayan and JJ Atencio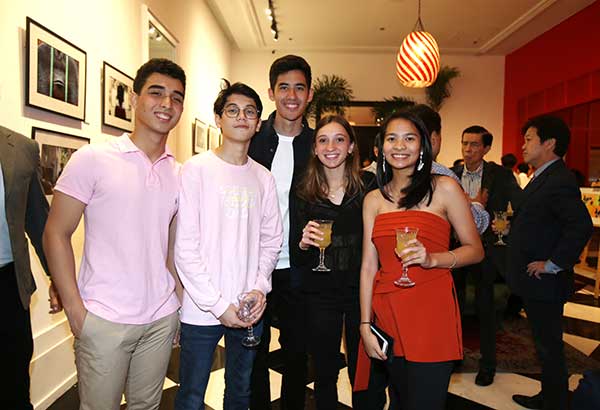 Basti's friends: Noah Camcam, Juani Periquet, Tim Young, Ali Preysler and Maia Panlilio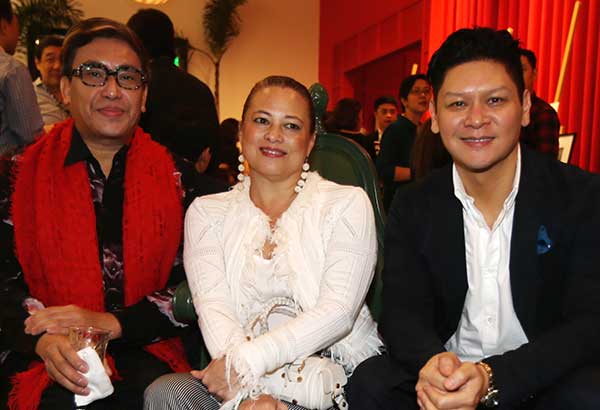 Jojie Dingcong, Bambina Olivares and Anton San Diego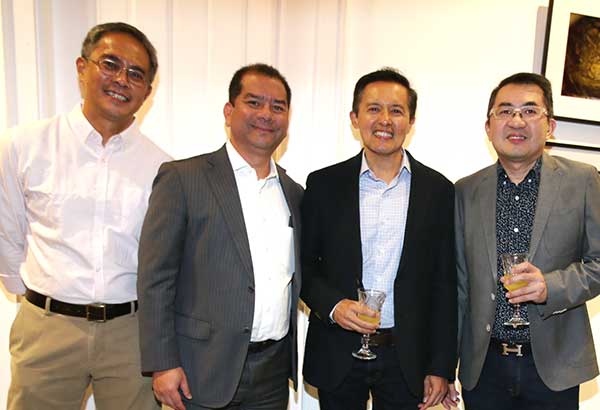 Gabby Besa, Jomi Deveras, Patrick Garcia and Alfie Anggala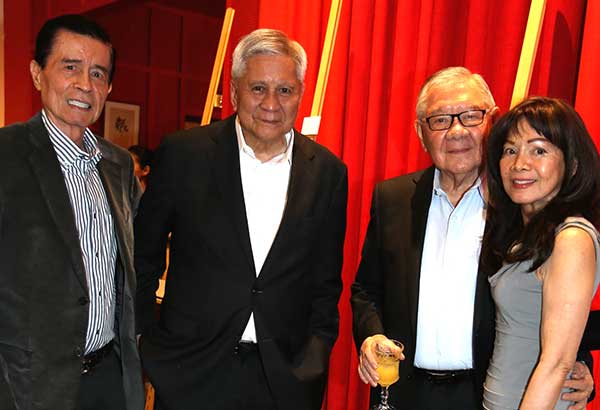 Bob Garcia, Former Secretary of Foreign Affairs Ambassador Albert Del Rosario, Congressman Sonny Belmonte and Carmen Garcia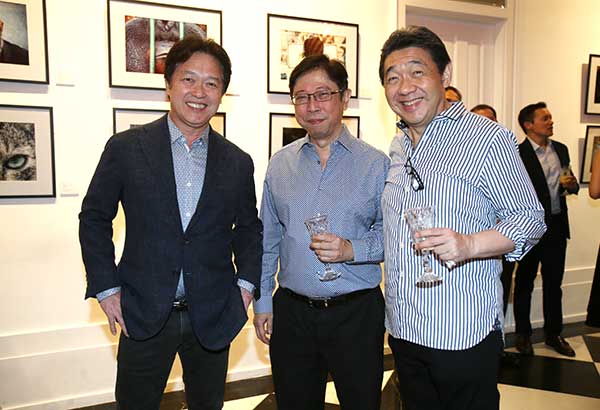 Willy Ocier, George Siy and Wilson Sy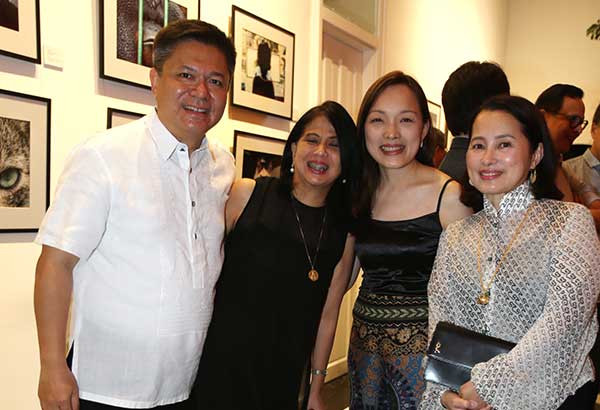 Bookie and Gingdee Soliven, Eliza Tan and Weng Domingo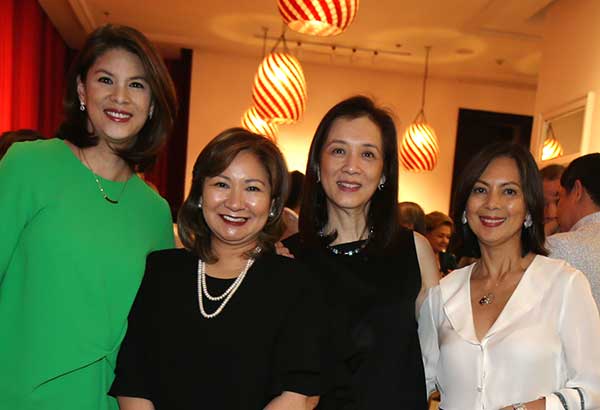 Lizette Cojuangco, Crickette Abello, Liaa Bautista and Gina Aboitiz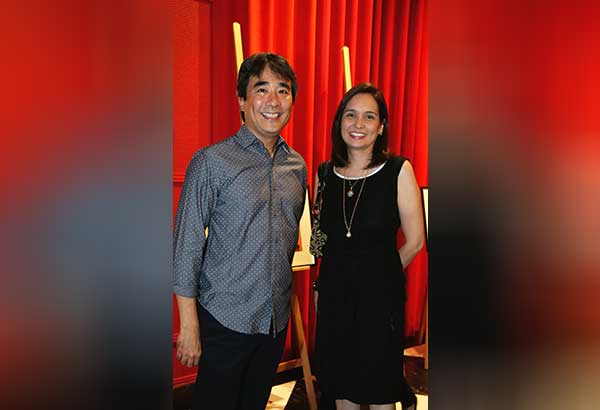 Johnny Montinola and Lisa Periquet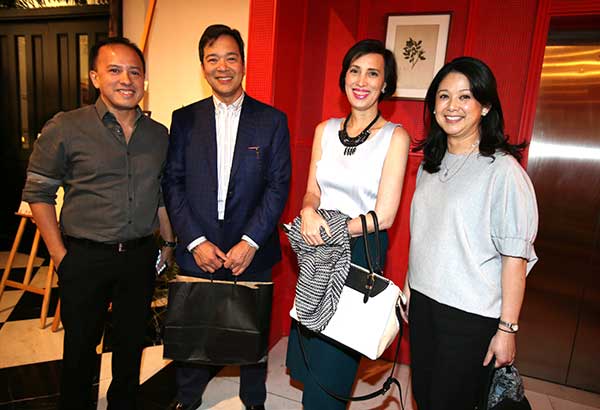 Teddy Dario, Manny Maceda, Janine Dario and Lyra Maceda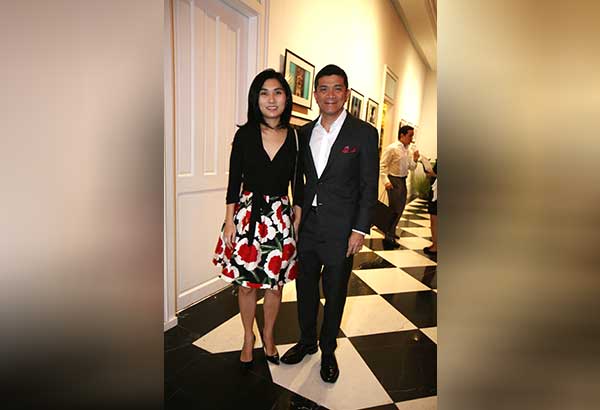 Liza and Louie Bate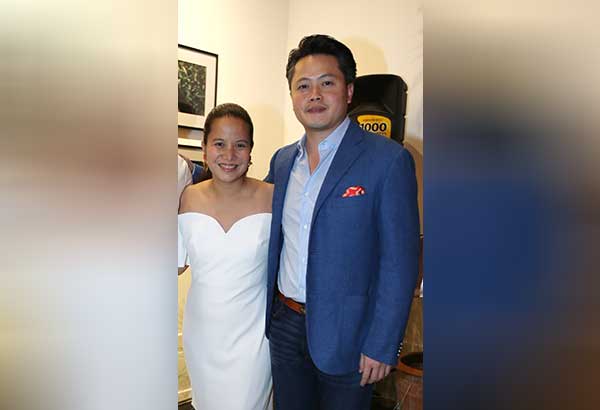 Patty and Chris Chilip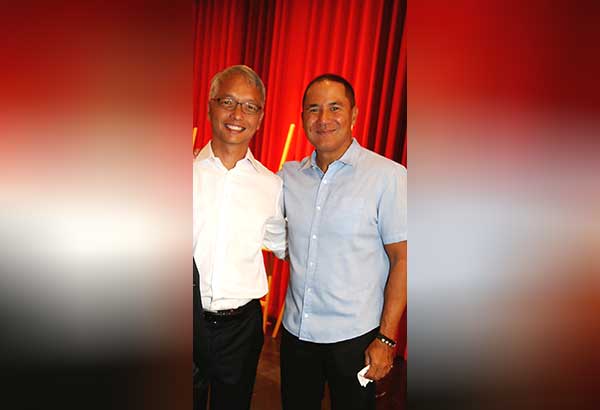 Howie Ching and Bobbit Suntay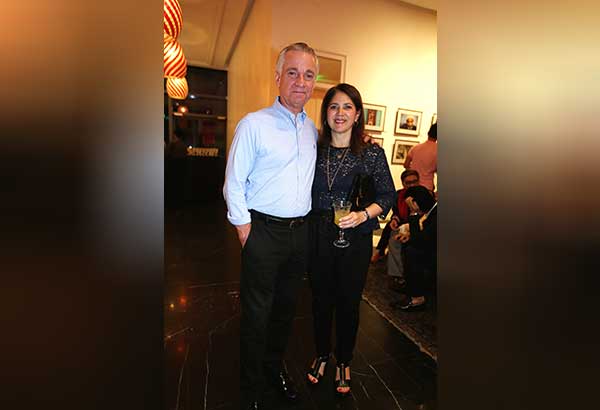 Fausto and Ane Preysler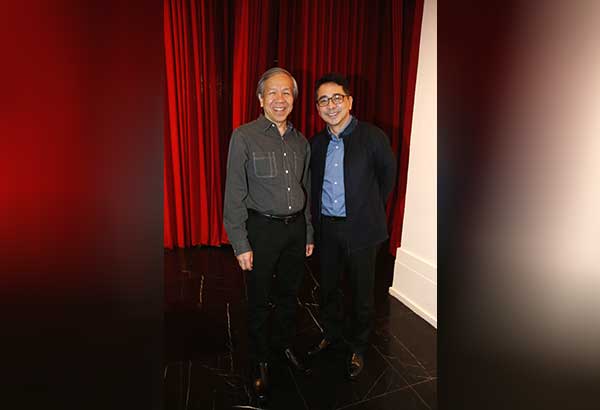 Former Trade Secretary Greg Domingo and Ram Antonio
"Strays: A Perspective" is on view until Jan. 20 at the Hidalgo Hall of Manila House Private Club, 5th Ave., Bonifacio Global City (call or SMS 0917-6572073 for details). Part of the proceeds will go to the MEALenium Project. For information on the photography of Basti Belmonte, visit www.bastibelmonteportfolio.com.