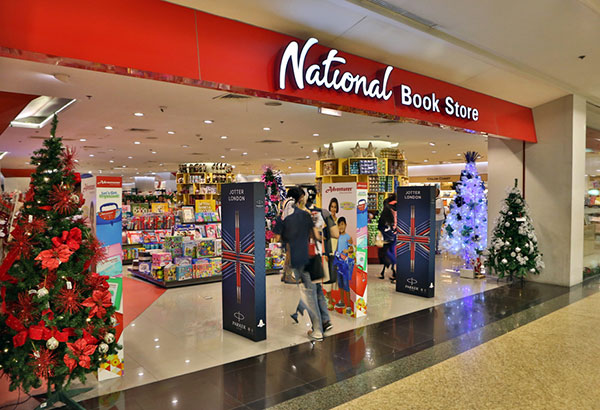 One-stop shop: National Book Store is the perfect place to pick our presents for friends and family with different tastes and interests.
Relive your favorite Christmas memories: Exciting holiday gift selections are here
MANILA, Philippines — The best part of Christmas, for me, always came after December 25. As a kid, my favorite gifts came in red envelopes. This isn't your typical ampao; rather, inside were gift certificates that I was free to spend at National Book Store.
So, on Christmas Eve, I would collect all the GC's from all my aunts and uncles. (To them, it was the best compromise between getting a book they weren't sure I would like, and being lazy and just giving me money.) I would schedule a visit to the mall with my mom, where she would patiently wait for me to trawl through the National Book Store near my house. I would always be smart about my book store booty: P500 went a long way with me, as I would make sure to do a good mix of one or two new titles I'd been eyeing, plus older on the bargain shelf. (It's the best place to find a good book you never thought you'd read.)
Now that I'm older, I see Christmas as a time to continue that tradition with my loved ones, especially the younger people in my life. This year, I've begun my Christmas shopping with the determination that I would take time to decide on the perfect book to give each person in my family. Would my teenage cousin Leon like a sci-fi novel by Orson Scott Card? Would my crossword puzzle-obsessed grandma want a new challenge this year?
The questions and decisions one needs to make when Christmas shopping can be long and tedious. But to shop at National Book Store, where the selection covers a multitude of interests (and budgets), is to make the shopping more fun than challenging. In fact, for anyone short on time, shopping at nationalbookstore.com is a total breeze. Simply have your list beside you and cross off each name as you add each item into your virtual shopping cart. Best part is, you just have to wait for the items to arrive at your doorstep, wrapped and ready to be given. (Pro tip: You can even personalize the gift tags for added ease.)
It doesn't take a lot to make your loved ones happy on Christmas. I certainly didn't love my beloved NBS GCs because of what they were, but what they represented. It made me feel like my family really knew me, that they knew how much I loved to read and they wanted to support this passion. So this year, if you're looking to buy the kinds of gifts that will make anyone's Christmas unforgettable…you know just the place.