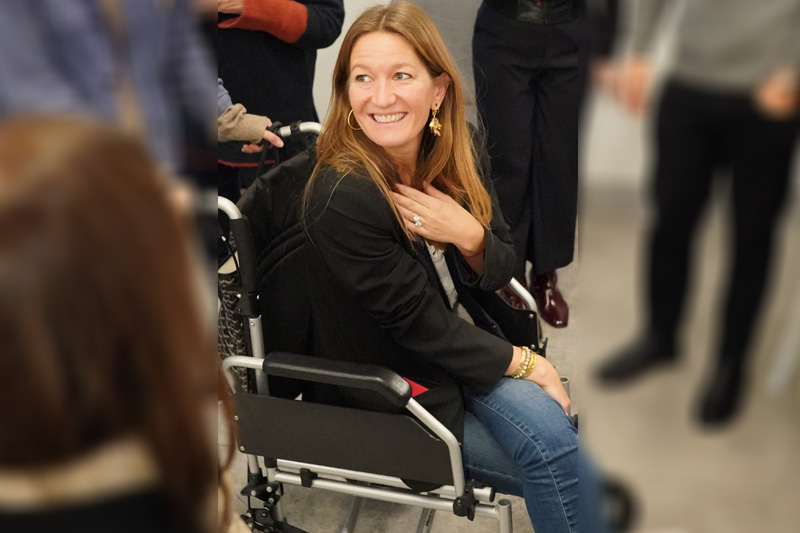 Denmark's style icon Malene Malling: "Vero Moda fashion is about personality."
Fashion report from Denmark: Cool Vero Moda Malene Malling: Fashion now is all about the girl on the street
Malene says:
ON DESIGNER RESHUFFLES: The bad ones fall, the good ones stand. When Michael Kors was at Celine, it was boring. When Phoebe Philo came in, it was exciting! There was one time when you would say, "Wow, the world has changed!" When Nicolas Ghesquiere did Balenciaga — but that was a long time ago. Change happens even faster now.
ON THE NEW BRITISH VOGUE (by Edward Enninful): When I saw it, I thought it must have been an old issue. So are we bringing back the old? Yes, I like it!
ON BLACK: I'm so glad you're all wearing black. The one thing I think of, personally… When I was in Paris, it was all black. When I went to New York, it was about the detail of the black, how it was deconstructed.
ON WATCHING FASHION SHOWS: Every time I watch a fashion show, I want them to change my view of things. I want them to surprise me.
ON BEING AGE-APPROPRIATE: There are things that I find cool and I know I can't wear it because it's something I'm not.
The industry is changing. Now, clothes have to be Instagram-worthy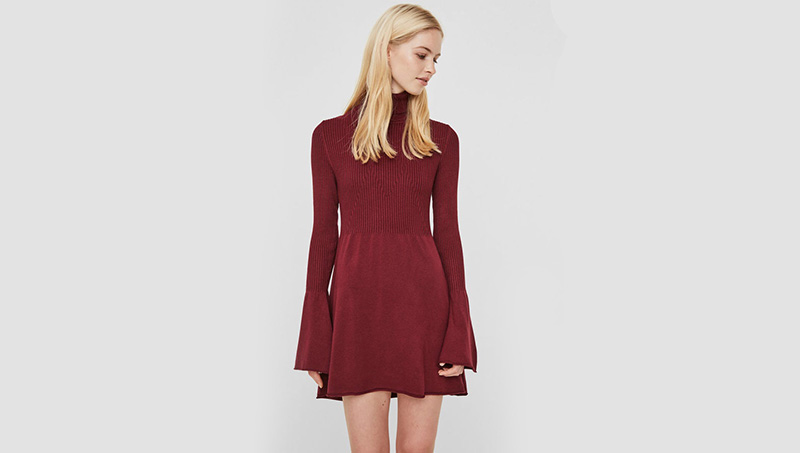 Yes, fashion now is all about the girl on the street.
Malene Malling, creative director of Vero Moda, declares this with all certainty.
"For us, it's about what's happening on the catwalk. But it's more important to know what's going on in the street. What's happening in art and culture? In the old days, it was so easy. You went to New York, London, Paris, Milan... then you knew everything. That's not how it is anymore."
Malling, one of the leading style icons and tastemakers in Danish fashion, famously launched some of Denmark's most influential lifestyle magazines. She covered international Fashion Weeks and she worked with powerhouses like Vogue and Elle for more than a decade.
"Today, we keep our eyes open the whole time. We have to be on social media to see what's going on. We have to go out in the street, we have to travel. We have to deliver fashion fast, but we have to know what people want."
Affirming that the fashion world has moved on to the digital age, clothes now have to be Instagram-worthy.
"The industry is changing. Now you have to put out clothes and stuff with drama that will get 'likes' on social media. It's the picture on Instagram that matters. The more color, dots, stripes and prints, the more drama, the more likes. Even if someone like Phoebe Philo puts out something more subtly elegant, you have to put in drama and it could be the shoes or the bag. Unfortunately, that's how the business is now. You can cry about it or get with the program, because that's the harsh reality."
Malling says that magazines are not even featuring the big models anymore. "Now, it's the celebrity with the most followers on social media. We've had all the big ones before, like Kate Moss. But times are changing. And in three months, things can change! When you have Bella Hadid, you have to be sure products are spot-on."
And how does she define the Vero Moda market?
"The Vero Moda woman likes to think that she's sophisticated, that she can drink beer or champagne, but she's not a slut!" Malling laughs while apologizing for the use of the word.
"It's about personality, values, character... It's not about age. For instance, I am 43, and I have a 13-year-old daughter. When I come home with a new Vero Moda collection, she's like 'Oooh!' But of course, she will style it differently. It's about great fit and quality."
Malling herself has launched her own line for Vero Moda called MM/VM. It's described as a ladylike take on laidback cool.
As creative director, how does Malling know which style works well with both teenagers and career women?
"I work very closely with all designers in this house. It's all about exchanging ideas. They don't have to think what I think. So we decide: What's the DNA of the brand? Where are we going? I want to see clothes in this building that I would buy myself. I was really a clothes snob, I only had the nicest stuff. Our building is really an inspiring place. Vero Moda has taught us a lot. It made us feel realistic."
And what's reality lesson number one?
"For me, the girl on the street!"