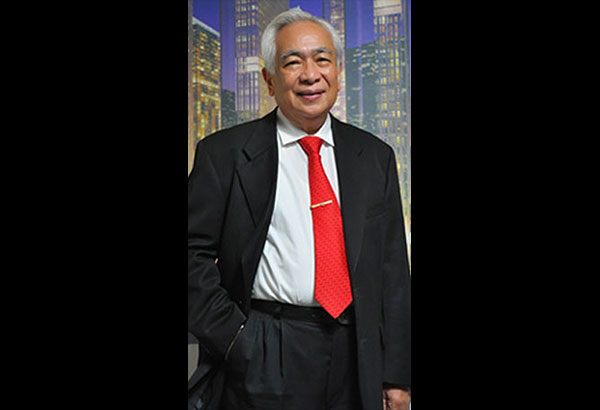 Menardo Jimenez: He collects everything from Hello Kitty and Happy Meal toys to paintings by Filipino masters like Amorsolo and H.R. Ocampo.
Historical. Sentimental. Financial. The three reasons why Manong Nards (Menardo Jimenez), the unassuming giant founder of GMA Channel 7, started a massive, all-inclusive, walang tapon collection of anything and everything from anywhere and everywhere. He calls this vast archive "Dasoland."
"I collect all kinds of things so my 13 loving grandchildren will know what my life, interests and sense of being are all about," explains Manong Nards. "I also want to leave behind a sense of history, culture and everyday life."
He's come a long, long way from the little-known municipality of Dasol, Pangasinan, six hours away from Manila.
"I was tired of telling people I am from Dasol and the first thing almost all would ask me is… 'Where's that?'" Nards relates.
That is the reality that led to Dasoland. Almost desolate and uninhabitable in the dry season, he turned it into a theme park of a collection of swimming pools — ranging from competition to wading size — and a series of structures, home to an unlimited array of collectibles, which is the extension of the treasures he has in his Infinity Building office in BGC, Taguig.
"I built Dasoland and my museums precisely to put Dasol on the map. Dasol is a historical place and brings back memories as I grew up there," he muses.
How does one tie together all these and more? For awhile, upon arriving at Dasoland, I was stunned, speechless!
"I consider my obsession with collecting a hobby. It gives me great satisfaction. The items are not very expensive. Para pag nawala hindi masyado masakit." This is how Nards justifies his vast collection.
This entire mega collection of everything — from tumblers for tokens which Nards picked up free of charge in the casinos of Las Vegas to all sorts of bottles from restaurants, back streets, friends' finds and those which he and his loved ones brought home from travels — equally occupy center stage in Dasoland. From fine Chinese porcelain and Remington sculptures of cowboys and Indians to a collection of paintings by Philippine masters like Fernando Amorsolo and H.R. Ocampo. From an Ifugao granary to Hello Kitty figures. From Star Wars characters to ID cards and Christmas décor. From World War II memorabilia and vehicles to old Filipino furniture. From model ships, planes and tanks to soap, shampoo and ballpoint pens from hotels worldwide.
"It was so difficult to resist bringing home plastic casino token tumblers and discarded bottles of all shapes and sizes and ID cards kasi libre lang 'yon, yet each one forms a segment of my identity," he adds.
Until today, his grandchildren still bring home bottles from abroad as pasalubong for their Lolo.
"I have close to completed a collection of Star Wars characters except for four," he says. That makes his collection of 160 pieces truly enviable, especially among Star Wars figure collectors.
"I do not collect cars, guns, watches and the like as they are very expensive. They can set me back tens of millions and I would have to secure them. Then I won't be able to see those that stay in safes and in tightly guarded garages with CCTV and burglar alarms. They will turn out to be off-limits to the public and will make no sense. That would be no fun," Nards says. "I started with collecting furniture when an American friend told me to collect what I could get my hands on kasi daw balang araw, wala na 'yan. I kept all my ID cards and credit cards so my grandchildren could say, 'Ay member pala ng Lion's Club si Lolo.' They'd comment, ang kuripot ng Lolo galing sa hotels lahat ng ballpen niya.' Tumataba na mga apo ko kasi kinokolek ko rin yung mga Happy Meal," admits Manong Nards.
I asked his wife Carolina how she feels about his collection. "Lahat ng makita mo pupulutin mo!" says Mrs. Jimenez. But she never objected. "Eventually, siya rin namumulot na!" chides Nards. "My nine- and 10-year-old apo are now partners in collecting bottles and other stuff."
My link to Nards Jimenez was Rod Cornejo, first to respond to my text blast to name collectors of interesting memorabilia. And the way Rod described it to me, I just had to take that six-hour drive north to see and to believe.
R
espect and endearment are qualities that embody the real Nards Jimenez, sans the cloak of celebrity and far from his public persona as a successful businessman, media mogul and philanthropist.
To his grandchildren, he is the grandpa who never forgets to rub Vicks on their backs when they feel a cough or cold coming. To his cousins and friends, he is the down-to-earth Nards who still uses a Bic ballpoint pen when he signs billion-peso deals and who does not think twice about riding the service vehicle of their farm instead of a flashy luxury car. To his four children, he is their warrior, the one who prays for each of them — by name — on bended knees, every single day of his life. To those who have worked closely with him, he is the boss who is feared for his temper but loved for his openness and sincerity — a true father figure. To his business partners, he is the man who is known for his wisdom, self-discipline, frugality, resilience and persistence — someone to learn from and emulate.
"I was in Grade 1 at National University when WWII broke out. We evacuated to Dasol. In the city, when the Japanese were conducting zoning operations, the informant with the covered face would point an accusing finger at people who would automatically be sent to jail. Indeed, the war years left a deep imprint in me. War is hell," stresses Nards.
"We Filipinos suffered the brutality of the Japanese in WWII. I want my grandchildren not to simply forget what I went through at the age of seven. I got someone to scout for WWII memorabilia to ensure I get the best in existence and he was able to produce several jeeps, an ambulance, a WWII Bell 47 Medevac helicopter, soldiers' accessories, trays, posters, news clippings, model planes, trucks, vehicles, guns, knives, helmets, uniforms, guns and more. I had all the vehicles reconditioned to look new and put them all in running condition," says Mr. Jimenez. "I want my grandchildren to understand the war years I went through as a boy. And the story is told through this collection," he adds.
Indeed, Mr. Jimenez has accumulated a vast WWII collection starting with General MacArthur up to Eisenhower! Maybe it's his way of appreciating and remembering his parents who went through the war and pulled through with flying colors — when so many others perished. He hopes his grandchildren, in seeing all of these WWII objects in his museum, will have a better grasp of history as he leaves this memorabilia to them.
"My four children already have an agreement that no one can sell the collection. Everybody owns it collectively," he says with pride.
"I want to be remembered as a man of vision and mission, a humble man, one who is God-fearing and a father to people," says Nards, adding that work should be like collecting: something that brings personal happiness. "If you treat your job as a hobby, there is less stress. You enjoy more and you are happy."
When I asked him why he doesn't throw anything away, he gave me this beautiful analogy about mango seeds: "What did you do with the seed of the mango you ate and the can of cooking oil you bought for use in the kitchen? If you put soil in the can, planted the mango seed and watered it daily, you would soon have a seedling that did not cost you a centavo! If you planted a seed a day, you would have an orchard with over 300 mango trees after a year!" he explains.
A self-made man with a heart of gold, Manong Nards is a low-maintenance man unattached to the luxuries of this world. He is, however, demanding in terms of excellence and productivity at work. What is most notable about this titan of industry is not his staggering level of achievement, but that he has remained grounded, unaffected by his triumphs, and continues to stay true to his values and Christian faith despite his success. His warmth and positive energy follows him everywhere he goes.
Hundreds of people from all walks of life — Philippine presidents, business leaders, colleagues, employees, family and friends — have shared their insights about Manong Nard's life. Readers will delight in learning the wisdom and values that have guided Manong Nards on his journey that is full of triumphs and challenges and reflected in everything he collects.
To the Dasoleño, Dasoland is a treasure trove of what has been special and meaningful to him.
The passion of collecting a wide spectrum of seemingly unrelated objects — how can WWII be related to Hello Kitty and Christmas decors to Star Wars? But somehow, yes, they are; they give him pleasure, pride and a legacy to leave to the next generation — is an achievement that goes beyond money.
Nards is fortunate to have a 66-hectare property as a home for his collection. Easily, the estate could accommodate a hundred times more than his existing collectibles. When you visit Dasoland, remember to ask, "Where is the mini zoo?" On the side, he also keeps a collection of live animals, which might be the subject for another column.
* * *
Email the author at nikkicoseteng2017@gmail.com or text her at 0997-4337154.