President-elect Rody Duterte as dad & memories of his own father
(The Philippine Star) - June 19, 2016 - 12:00am
MANILA, Philippines - I am inspired by stories of people who persevere and reach their full potential in life, in contrast to many who waste their lives, talents and resources. In particular, I'm fascinated by children —especially sons — who surpass the achievements of their fathers, thus honoring them. This seems to be the unfolding saga of extraordinary President-elect Rodrigo "Rody" Duterte.
Duterte used to be a rebellious youth who often disappointed his father, Atty. Vicente Duterte, who was unified Davao's governor and President Ferdinand E. Marcos' Cabinet secretary in the pre-martial law years. His father was gentle and softspoken, while his educator mother Soledad Roa Duterte was the strict disciplinarian who nevertheless also considered the rebellious boy to be her favorite child.
Rody Duterte followed in his late dad's footsteps and also became a lawyer and politician. He was unbeaten in seven mayoralty elections and is now Mindanao's first president of the Philippines. History offers us other examples of sons surpassing their successful fathers, like the great Emperor Li Shimin of the glorious Tang Dynasty of China surpassing his father Emperor Li Yuan; or like Alexander the Great of the Greek empire outshining his father King Philip II of Macedon.
Businessman Jericho "Icot" Petilla, who is former Leyte governor, recounted a chat with his cousin Rody Duterte in May 2015 during the reunion of the Veloso clan, to which Duterte's father and Petilla's mother belong. "Digong told me that his lawyer father was once a businessman in southern Leyte, that things didn't work out, they had a hard life, then they moved to Davao via Cebu," Petilla said.
Davao people recall the elder Duterte being a good leader. Vicente died in 1968 of a heart attack in a courtroom while a case against him was being heard. Digong Duterte was then only 23 years old and this demise of his beloved father changed him and made him more serious.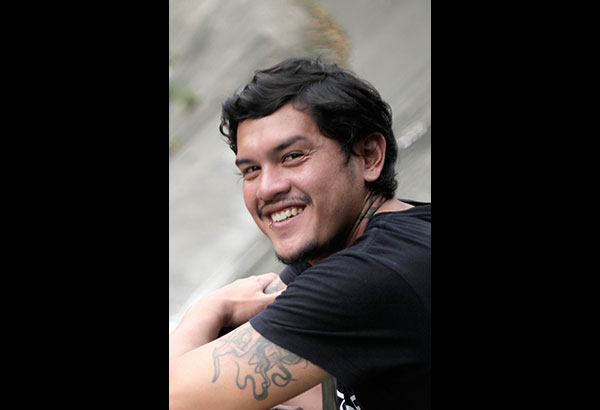 Sebastian "Baste" Duterte: "My dad just wants us to be good at how we treat people."
HOW IS 'THE PUNISHER'
AS A FATHER?
How about Rody Duterte himself as a father? Icot Petilla said, "I think Duterte is a very good father. He is every hard on everybody, but will not tangle with his children."
I recently interviewed his youngest son, the 28-year-old Sebastian "Baste" Duterte. On his father's father, Baste said: "Our grandfather the governor was an honest man. My father said his dad was very honest, he was sobrang bait (extremely kind), sometimes too honest. His mother, our late grandmother, was more strict."
Duterte himself is a strict father. Baste said, "He just wants us to be good at everything that we do and in how we treat other people. He didn't always say this but more as an example." He and his siblings call their father "Papa," but sometimes outside the home and at work, they publicly call him by his official title, "Mayor."
Mayor Duterte has one daughter, Davao Mayor-elect Sara "Inday Sara" Duterte-Carpio, and two sons (Paolo and Baste) from ex-wife and part-German Elizabeth Zimmerman, while he has another younger daughter Veronica from his subsequent long-time partner, ex-nurse and now entrepreneur Cielito "Honeylet" Avanceña.
Baste revealed they learned to love reading books from their father. Baste also said that while he has 10 tattoos, his father Rody Duterte had one tatoo on his right arm before with the name of his mother.
Is Inday Sara their father's favorite on their side of the family? Baste agreed and revealed a softer personality of the iron-willed political leader. Baste said, "Maybe our sister Sara is a favorite — maybe, I do not know. But certainly as the only daughter on our side, iba talaga ang attention. Hindi talaga makapalag tatay ko sa kanya, pag may problema, talagang may boses ate ko (there's really different attention. Our dad couldn't budge when it's her, if there are problems, my sister really has a voice)."
On June 8 at the victory dinner party in Cebu Country Club, Baste was teary-eyed when he delivered a speech saying his father was his No. 1 idol. When I asked him the reasons he idolizes him, Baste replied, "He's a man of honor. Everything that he does is not for himself but for others. He finds honor in his job, in his public service."
What is his Father's Day wish for his dad? "I wish for him to enjoy his work," he said with a laugh.
What is his advice to some in the media who might be critical of his father? "Let them do their job. Whatever they want to portray, it doesn't matter, because the truth will always eventually come out."
When I told Baste that I believe his father is a political genius yet also an inexplicable enigma, one who's not easily predictable, the son smiled and said, "Until now, I'm still figuring out who this guy is. Everything that he does just amazes me."
* * *
Thanks for your feedback! Email willsoonflourish@gmail.com or follow WilsonLeeFlores on Instagram, Twitter, Facebook and http://willsoonflourish.blogspot.com.