LIST: Gifts that give back
November 17, 2018 | 10:00am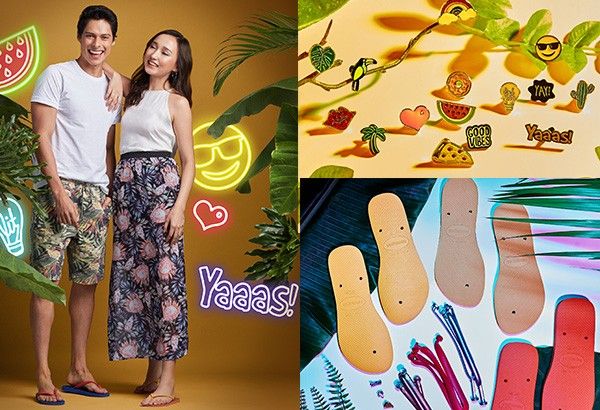 MANILA, Philippines — Are you planning to do your holiday shopping early to avoid heavy traffic and to get the best deals?
Staying true to the Christmas spirit of giving and sharing, here are some gift suggestions that dabble as works of charity.
Personalized footwear for a cause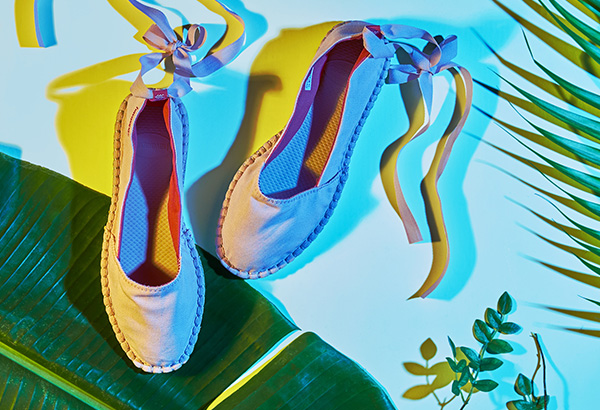 MYOH at the Shangri-La Plaza Mall includes a selection of customizable shoes such as espadrilles.
Departing from its usual summer schedule, Make Your Own Havaianas (MYOH), touted as the country's biggest flip-flop customization event, is happening just in time for the most wonderful season of all.
This year, flip-flop label Havaianas takes on the theme "Wilderness of Joy," offering hundreds of options to customize your own pair. Finish your unique sole and strap combination with a variety of pins: a slice of pizza, a palm tree, a smiley face, and the commemorative rainbow pin, where part of the proceeds goes to Save the Children – a non-profit organization that provides relief and support to children in developing countries.
This year's commemorative sole features a re-imagined version of the camo pattern with banana leaves against a deep blue background.
This event also debuts a commemorative slim strap. Covered in the same print as the sole, it can be matched with a multitude of colors for an eclectic look.
Also this year, expect MYOH at the Shangri-La Plaza Mall, which includes a selection of customizable shoes such as espadrilles.
MYOH runs at the Bonifacio High Street Amphitheater, Bonifacio Global City from November 17 to 18, November 17 to 20 at havaianas.ph, Shangri-La Plaza Mall, selected All Flip-Flops stores (Alabang Town Center, Glorietta, Robinsons Ermita, SM Baguio, SM Fairview, SM Mall of Asia, SM Manila, SM Megamall, SM North EDSA Annex, SM Pampanga, and TriNoma), and CommonThread (Greenbelt 5 and Power Plant Mall).
Support artisans and community projects
Multi-awarded accessories designer Ann Ong will launch her bamboo necklace collection, adorned with rose quartz, tiger's eye, and amethyst. She will also display her Faith collection, consisting of jewelry pieces with religious medallions from Prague. Moreover, she will present her signature long pearl necklaces, tamburin necklaces, chokers with turquoise and corals, and her famous gold minaudieres encrusted with raw stones.
This is among the highlights of Christmas Carnivale Bazaar, the annual holiday fund-raising event of Zonta Club of Alabang. Over 200 vendors will be offering their best merchandise, made especially for the Bazaar, at the Filinvest Tent from November 23 to 25.
Designer John Paras will showcase his holiday collection of lace, appliquéd and brocade blouses, sporty barong tops, hand-crafted handbags embroidered by artisans from Lumbang, Laguna; feathered clutches and metallic minaudieres with semi-precious stones.
Bizu Patisserie, one of the main sponsors, will put up three booths loaded with its cakes, pastries, chocolates and its famous croissant bread. Its sister company, Happy Garden Café, will provide healthy juices. Epilogue, the European-Japanese fine bistro, will serve up its gourmet pastas, pizzas and nibblers.
For homeware, Amber and Anne will put out its Christmas collection of utensil holders, placemats, napkins and throw pillow cases and its famous raffia coasters with pearls, graphic-printed Buslo bags, and classic hand painted and embroidered runners and table linens.
While the moms are shopping, the children can enjoy at the park with inflatables, slides, obstacle course, game booths and horse carousel. There will be a magic and bubble show on Nov 24 and 25, from 3 to 5 p.m. Dads can enjoy the shooting gallery and go-kart racing.
The earnings of the bazaar will go to Zonta Club of Alabang's community projects that aim to improve the quality of life of women and children. Although the entrance is free of charge, shoppers may choose to buy a Christmas Carnivale eco bag that serves as a day pass for the rides and games.
Proceeds of the eco bag sales will go to its missions. "Nanay for Healthy Livers Para Kay Baby" is held every July in observance of World Hepatitis Day. The club provides funding for underprivileged pregnant women with Hepatitis B. To mark October Breast Cancer Awareness month, the club conducts free screenings in indigent neighbourhoods. Zonta Club of Alabang brings Christmas cheer to children of Muntinlupa Elementary School with its annual gift giving treats. Moreover, the club also supports scholars of Ballet Philippines and other livelihood projects.
In support of handmade goods and charities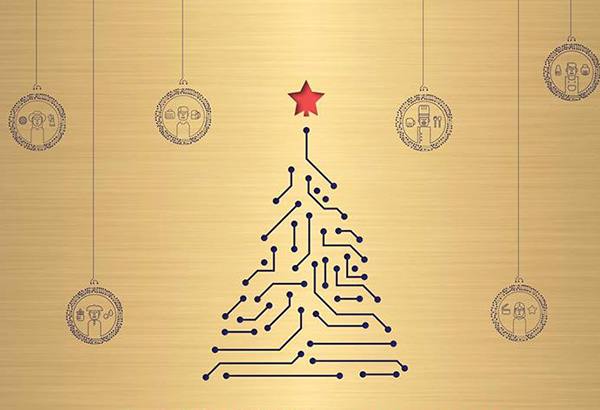 Foundations and charities will offer their products at the event.
This holiday season, Circuit Makati will be hosting a special three-day sale that puts the spotlight on top brands with homegrown and handcrafted items.
"It's a great way to spend time with the family and to start the Christmas gift shopping season right especially before the rush gets too overwhelming. This year is very special because we've also emphasized on supporting local, with more booths supporting local made products and young entrepreneurs." says Shiella Aguilar, Makati Project Development Head for Ayala Land.
If you've ever wanted to dress and eat like a celebrity, the Celebrity District is a great place to start. Your favorite local celebs will have their personally curated pre-loved items for sale and their culinary skills will be put on display with their personally baked and home-cooked fare. Charities such as Purple Centers Foundation, Hineleban Foundation and Glenn's Cookies will also be a part of this district.
The youth are the future, and the future looks bright, especially in the Student District led by The UP Organization of Business Economics Majors (UP OBEM). Through its commitment to provide its members with the exposure to the business and economic environment, UP OBEM frequently holds business conventions and lifestyle bazaars for small to medium-scale concessionaires.
The Student District offers a wide selection of booths that feature one-of-a-kind homemade finds and craft items that showcase the creativity of the next generation.
Explore thoughtfully curated items in the Artisan District organized by The Common Good Market. There are gifts and products for everyone on your list, may it be for the youngsters or the oldies.
Watch out for Circuit Makati's other events like the Manila Hip-hop Festival on November 30, OpenAir Cinema One: Music By Day, Movies by Night on December 15 and Playground 3.0 on December 22.
Restaurants unite to fight child malnutrition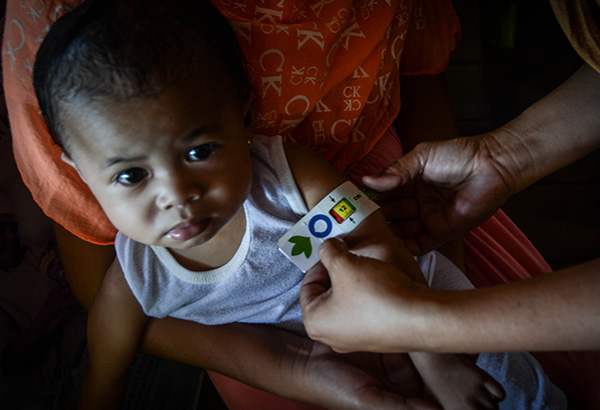 Based on the latest survey conducted by the Food and Nutrition Research Institute of the Department of Science and Technology, more than 3.8 million or 33.4 percent of Filipino children are stunted. This number is up from 30.1 percent in 2015.
Through the initiative of global humanitarian organization, Action Against Hunger, restaurants have come together to fight child malnutrition.
Called "Restaurants Against Hunger," the campaign runs from October 1 to December 1. During this period, participating restaurants will be donating a portion of the sale of specially marked dishes on their menu to projects combating child malnutrition in the Philippines.
Diners can be a part of the movement to help provide food to the most disadvantaged children and their families in the country by patronizing the participating restaurants and ordering the featured dish/es labelled as "dishes that feed more."
Some of the participants this year are Alba Restaurante Español, Aracama, Asian Side Wok Kitchen, Azuthai, Café Mediterranean, Calderon, Chef Laudico OK Café, Chelsea Kitchen, Chotto Matte / Izakaya Sensu, Corner Tree Café, Cyma, Friends & Family / Coconut Club, D' Doux Cafe & Patisserie, D'Kada Cafe & Bistro, Green Pastures, Grilla, Holy Grill, Ikomai, Ilustrado, Kabila, Kat's Happy Food, Lachi's Desserts, La Petite Fromagerie, Museum Café, Providore, Roger's Silog House, Saboten, Sangkap, Sobremesa, Terraz Bistro & Meetings, Terry's Bistro, The Old Spaghetti House, The Shrimp Shack, Vitto's Wine & Bar Restaurant, Wild Ginger, and The Bistro Group.
The campaign started on World Food Day in France in 1998 and has been implemented in Bolivia, Canada, Colombia, Germany, Guatemala, India, Italy, Peru, Spain, United Kingdom, and the USA. In the Philippines, "Restaurants Against Hunger" is on its third year has helped make it possible for Action Against Hunger to roll out several programs.
The most recent was their response to the Marawi conflict where a total of 206,613 individuals benefitted from the nutrition screening and distribution of emergency food aid and hygiene kits. The organization also provided access to safe water and sanitation facilities in the provinces of Lanao del Sur and Lanao del Norte.
Through their water, sanitation and hygiene projects in the areas of Masbate, North Cotabato and Maguindanao, they have provided rural barangays access to clean water, created tap stands and toilets, and conducted hygiene promotion sessions to fight the spread of diseases that will lead to malnutrition.
A total of 180 Barangays were declared as Zero Open Defecation Communities, positively affecting 738,566 individuals. To maintain the culture of cleanliness, 730 Barangay Health Workerswere trained to continue the work started. "Restaurants Against Hunger" has also funded nutrition and food security, and livelihood projects in Zamboanga City for the internally displaced people that were forced to evacuate their homes during the 2013 siege.
Based on the latest survey conducted by the Food and Nutrition Research Institute of the Department of Science and Technology, more than 3.8 million or 33.4 percent of Filipino children are stunted. This number is up from 30.1 percent in 2015.
Stunting, also called Chronic Malnutrition refers to a child who is too short for his or her age. It is the result of poor nutrition during early childhood. Children suffering from stunting may never attain their full possible height and their brains may never develop to their full cognitive potential. The effects are irreversible and can last a lifetime. These children face learning difficulties in school, get sick more often, and earn less as adults. The same survey also identified 800,000 or 7.1 percent of Filipino children to be suffering from wasting.
Wasting, also called Acute Malnutrition refers to a child who is too thin for his or her height. It is the result of rapid weight loss or the failure to gain weight due to poor nutrient intake or disease. Children suffering from wasting have weakened immunity, are vulnerable to long term developmental delays, and face an increased risk of death.
"In 2016, Action Against Hunger and the Institut de Relations Internationales et Strategiques (IRIS), an international think tank that focuses on geopolitical and strategic issues, released a study titled "Socio-economy of Chronic Malnutrition in the Philippines: A preliminary key trends analysis by 2030" to support strategic action in fighting malnutrition in the Philippines. According to the study, the Philippines ranked 9th among countries with the highest number of stunted children," revealed Action Against Hunger Country Director, Guy Halsey.
"It's imperative that we take steps to stop the upward trajectory of malnutrition in the country. Restaurants Against Hunger is a start and everybody can participate. We can all channel our passion for food into life-saving impact against hunger and child malnutrition," he added.
Spreading joy in schools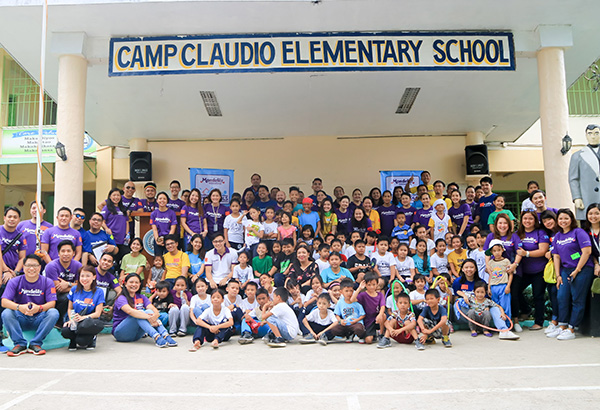 Nutrition Education is recognized as one of the most important tools to help promote well-being – through early interventions to help ensure children grow up with good nutrition practices, knowledge and actions.
Food and Nutrition Research Institute National Nutrition survey revealed that 31.2 percent of the children in the country are underweight while 8.6 percent are overweight.
Knowing that problem, Nutrition Foundation of the Philippines, Inc. (NFP) adviser and renowned health expert Dr. Rodolfo Florentino said nutrition education should start early to help reverse the trend in obesity or malnutrition.
To further promote public health nutrition among children in the country, the NFP joined the regional South East Asia Public Health Nutrition Network (SEA-PHN), a partnership of key stakeholders in the region, namely nutrition societies, government agencies and corporate companies.
Under the partnership the group will implement the Good Nutrition Key to Healthy Children module for the company's community program, the Joy Schools.
Established in 2013, the Joy Schools program of Mondel?z International across Southeast Asia has been adopting public elementary schools that aim to empower children for their overall well-being focusing on nutrition education, physical activity and access to nutrient fresh foods.
Beneficiary public schools this year are Holy Spirit Elementary School in Quezon City and Rogelio Gatchalian Elementary School and Camp Claudio Elementary School in Paranaque.
In a round table discussion recently at Seda Hotel in Quezon City, Dr. Florentino said the program is an excellent window of opportunity for teaching children the basics of proper diet, balanced meals, the value of vegetables and fruits, and inculcating in them proper dietary habits and practices, as well as the need for being physically active through play and exercise.
"This project is a nutrition-education program for primary school children. We're starting with primary school children because we think that they are very receptive to new knowledge. They are very keen trying to understand what is good for them and they follow everything that the teacher says," Dr. Florentino said.
"The goal of the program is to empower school children with appropriate nutrition knowledge in order that they can continue with the knowledge and translate it into habits and practices not only during childhood but as they grow to adulthood," he continued.
Dr. Florentino said that there is one module every month for the next nine months of the program that includes choice of healthy diets, importance of fruits and vegetables, importance of weight watch, end even the importance of reading the labels. The NFP already trained the teachers to deliver the messages and modules in the program.
However, Dr. Florentino admitted that critical part of the program belongs to the parents of the children because they need to apply all the learning in their own home.
"The teacher gives the lectures and discusses the topics, the students now go into exercises so that they will learn more to their lessons. After that, the children are given leaflets for their parents so that the parents will know what has been taught and encourage them to follows the teaching that have been given. Then we will evaluate the parents whether they've practice and learn something from what we are doing," he said.
"Hopefully by the end of school year, we shall have improved the knowledge, habits and practices of the students," he added.
Get fit for a cause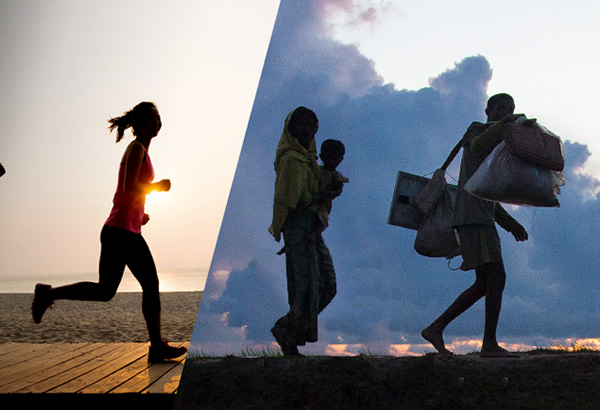 It is time to keep your heartbeat up and step for the world's refugees.
The United Nations High Commissioner for Refugees (UNHCR) launches the 2 Billion Kilometers to Safety campaign, a virtual movement where Filipinos are encouraged to take a step in solidarity with the world's refugees.
By committing to run, walk, or cycle, participants are contributing to the global goal of 2 billion kilometers, just as refugees do each year to reach the first point of safety.
The target distance draws a parallel to the cumulative kilometres walked by an estimated 68.5 million refugees and forcibly displaced persons globally—a connection that will allow supporters, especially those targeting to achieve their fitness goals, to walk in solidarity with some of the most vulnerable people of our time.
Alin Nisa is among the 720,000 Rohingya who fled persecution and violence in Myanmar last year. When her village was attacked, she and her family was forced to escape in the dead of the night at 3:00 AM.
They had nothing but the clothes on their back. With her husband, mother-in-law and two young children, she crossed mountains and rivers. Along the journey,they walked across water-logged paddy fields, in torrential rain, sometimes through the night.
Finally, after a perilous journey of 10 days and 102 kilometers, they arrived at the Kutupalong refugee camp in Bangladesh.
Now safe in Bangladesh, the family has built a shelter, using plastic sheeting and bamboo - all provided by UNHCR. They also received a cooking kit, mats and blankets.
If you have been inspired by Alin's resilience and courage you can try walking, running or cycling 102 kilometers. Alin walked that journey to safety, carrying her two children through many nights.
To join 2 Billion Kilometers to Safety campaign, UNHCR encourages supporters to register and add their kilometers directly onto the campaign website stepwithrefugees.org/en-ph/.
You can choose to sync your fitness apps like Fitbit or Strava to automatically add your kilometers, but you can also add them manually by setting a target up to a maximum of 50 kilometers per entry.
You can also support by encouraging others to join the cause and helping to raise funds. Aside from reaching your own target distance, you can organize fundraising campaigns to help the world's refugees either through your very own school, sports clubs or running communities.
Of glamour and philanthropy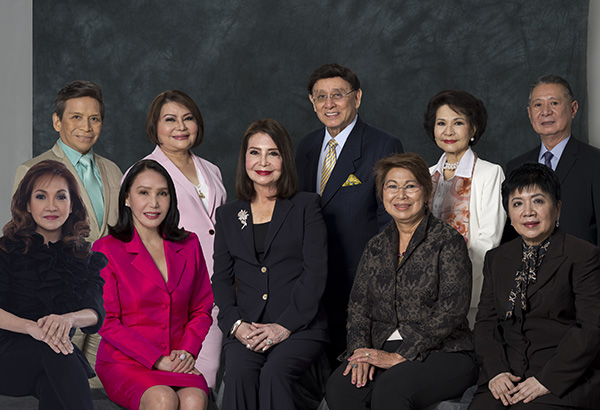 Led by the hardworking event chairperson Angola consul Helen Ong (seated, middle) together with the selection and organizing committee members (standing, from left) Roy Gonzales, Marian Ong, adviser Johnny Litton, Mabel Abaño, Mario Katigbak, (seated, from left) Elaine Villar, Gambia consul Agnes Huibonhoa, Jayelles' Roselle Rebano and Tanzania consul Betty Chua, the 15th Annual Awards Ball featured this year's Style Icons and Best Dressed Awardees, ladies who are making a difference in society with their kind hearts.
The much-awaited evening of fashion and purpose is just around the corner as Philippine Cancer Society (PCS) presented the 2018 Best Dressed Women of the Philippines on September 20 at the Grand Ballroom of Okada Manila, Parañaque City.
Also to be recognized in the awards ball are the PCS 2018 Men of Extraordinary Influence.
Since 2004, this charity ball has remained true to its mission in helping PCS in its aim to help the cancer-stricken Filipinos all over the country.
Raising smiles for Tahanang Walang Hagdanan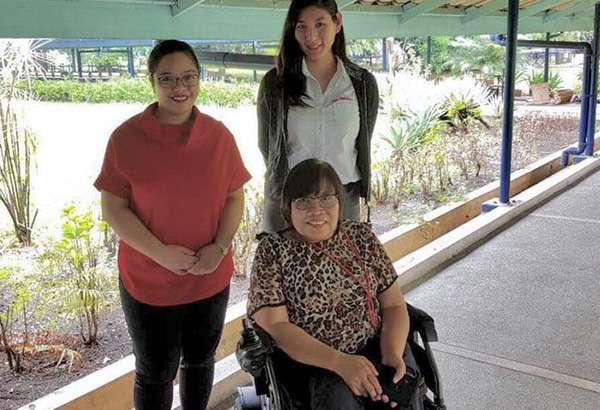 The campaign benefitted Tahanang Walang Hagdanan, Inc. – an organization dedicated to uplifting the lives of orthopedically handicapped persons.
Tim Hortons is all about sharing the love and bringing warm smiles to every person's face. Through its first-ever Smile Cookie Campaign in the Philippines, the coffee chain from Canada successfully raised funds for the benefit of Tahanang Walang Hagdanan, Inc. – an organization dedicated to uplifting the lives of orthopedically handicapped persons.
"We are very grateful to every person who took part in the very first Smile Cookie Campaign in the country," says Rickie Yap, president and CEO of Tim Hortons Philippines. "No doubt, every Smile Cookie bought has helped bring smiles and raise funds to aid our partner organization Tahanang Walang Hagdanan."
Proceeds from the campaign will be used for the improvement of TWH's facilities. Founded by Sr. Valeriana Baerts, ICM, TWH offers rehabilitation and skills training to help people with disabilities become more self-reliant. Its core services include mobility aid assistance training, medical assistance training and livelihood seminars.
Present at the turnover ceremony were Stephanie Balois-Guerrero and Valerie Ty of Tim Hortons Philippines, and Wilhemina Quiroga of Tahanang Walang Hagdanan.
The Smile Cookie Campaign was first established in 1996 to help a children's hospital in Ontario. Today the campaign continues to raise support for charities and causes specific to the communities in which the brand operates.
Fighting breast cancer in malls
The Philippine Breast Cancer Society revealed that they had a projection that one out of 13 Filipinas will develop breast cancer in her lifetime as the disease become one of the leading types of cancer in the world.
To spread awareness and strengthen the fight against breast cancer, the Department of Health together with SM Cares, the corporate social responsibility arm of SM Prime Holdings, and SM City North Edsa recently held "Power in Pink," an event in celebration of Breast Cancer Awareness Month.
With the theme "United We Fight," the project aims to unify all groups nationwide to strengthen their network in raising awareness, early detection and early intervention in the fight against breast cancer.
"As October is known as Breast Cancer Awareness Month, SM Cares has been unwavering in spreading awareness about breast cancer. Earlier this month, we held Pink Ribbon Day, and today, Power in Pink," program director for SM Cares Program on Women and Breastfeeding Berna Velasco said.
"We remain persistent in reaching out and strengthening Filipino women around the country by letting them know that there is nothing to fear. The earlier you detect it, the faster it can be cured," she added.
The event also offered free clinical breast examinations by volunteer doctors. It also featured a mall walkathon, introduction of all support groups and a lay forum "Breast Cancer 101."
Through the program, SM Cares is looking forward to strengthening their partnership with different government and non-government organizations in their advocacy in spreading the awareness and fighting breast cancer.