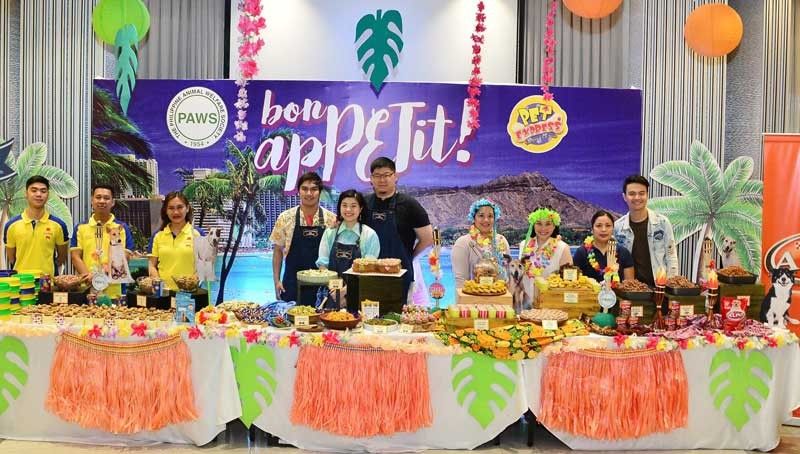 The Pet Buffet featuring canine dishes by Alpo, SmartHeart, Whole Pet Kitchen and Swell Sweets
A yummy buffet for my furry friends
I am not too fond of buffets blame it on my age and an ever-pressing desire to watch my weight — but, recently "Bon ApPETit," a luau-themed fundraiser mounted by Philippine Animal Welfare Society (PAWS) and Pet Express at the Vikings Venue featured a mouthwatering spread courtesy of Alpo, SmartHeart, Whole Pet Kitchen and Swell Sweets for my furry babies that I could not resist. Yes, there was also a yummy buffet for humans.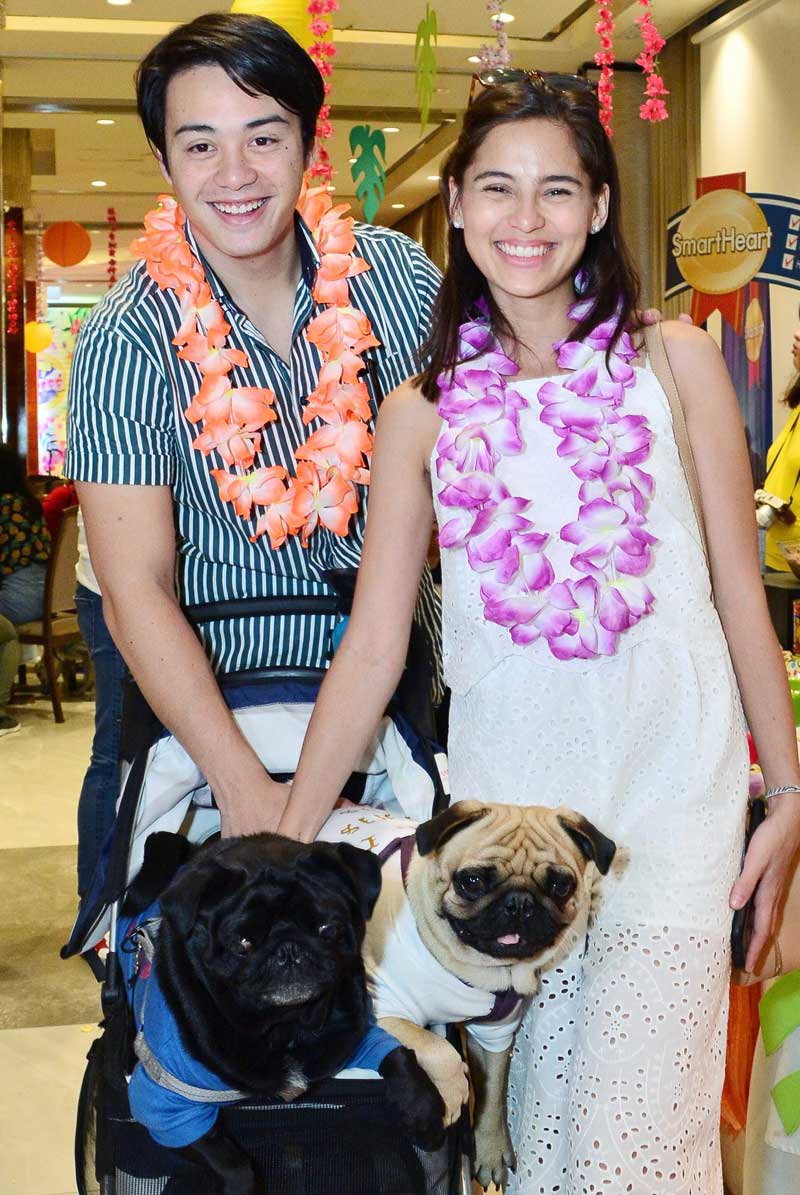 Jasmine Curtis-Smith and Jeff Ortega with The Bochogs, Papito and Waffle
Direk Audie Gemora with his black and white aspin Chanel whom he adopted from the PAWS Shelter and Chanel's mom Peppa who is still waiting for someone to give her a forever home.
The human and canine guests were greeted with leis, tropical melodies and tables bedecked with mini-tiki torches.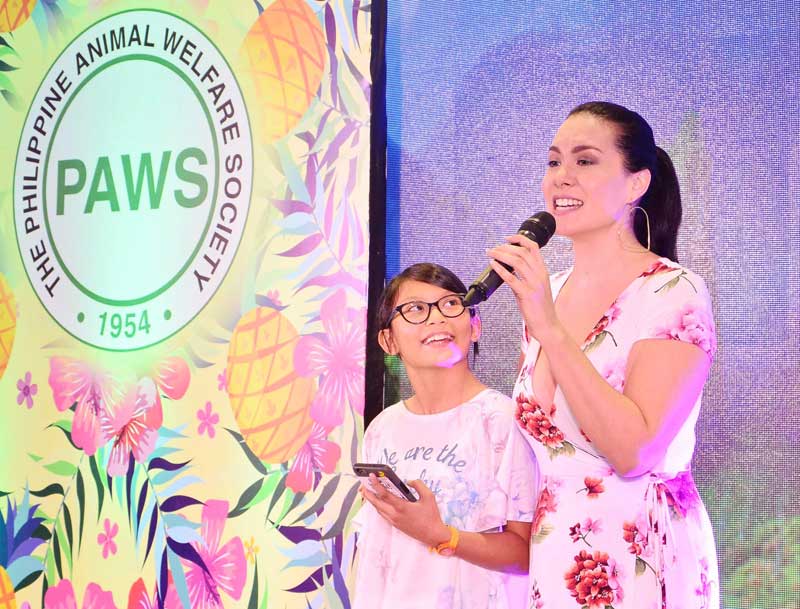 Long time PAWS supporter Aliya Parcs performed with her daughter Melody for the first time as they sang How Far I'll Go from the movie Moana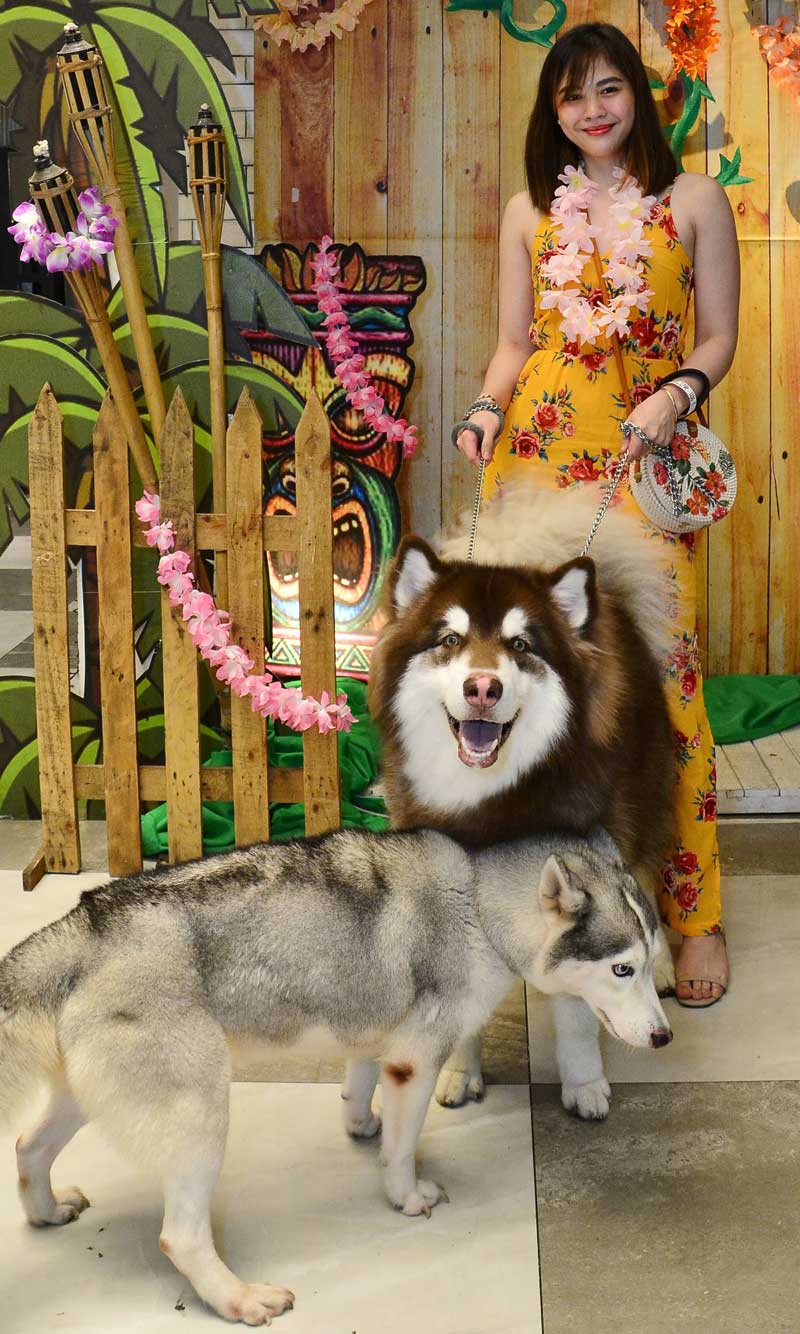 Janella Salvador with her Malamute Max and Holly the husky
It was a treat to see that the pet buffet was a big hit that dog bowls quickly ran out because pet owners took more than one bowl of food for their pets. Chef Giannina Gonzales of WPK said it was a delight to see the long line at the pet buffet because she could sense the dogs impatiently wanting to gobble up the dishes on display.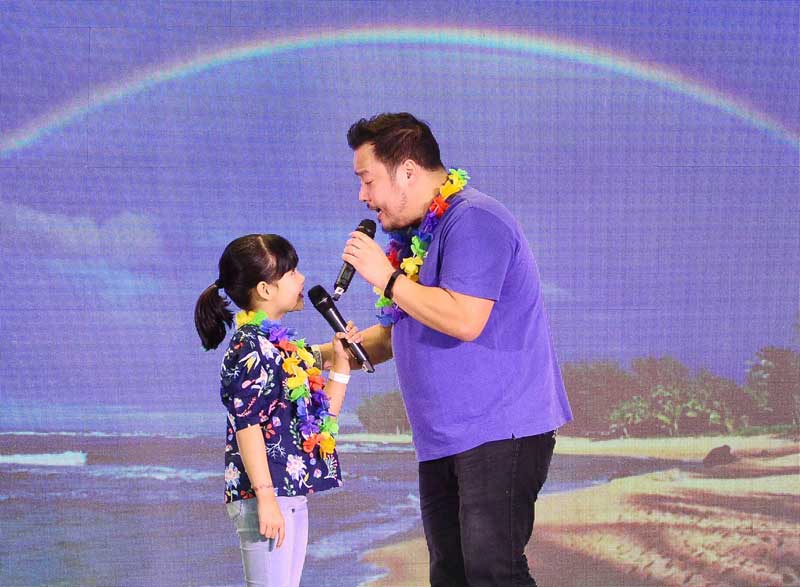 Nino Alejandro and his daughter Bella dedicated their version of Rainbow Connection to all the fur babies who have crossed over to the Rainbow Bridge.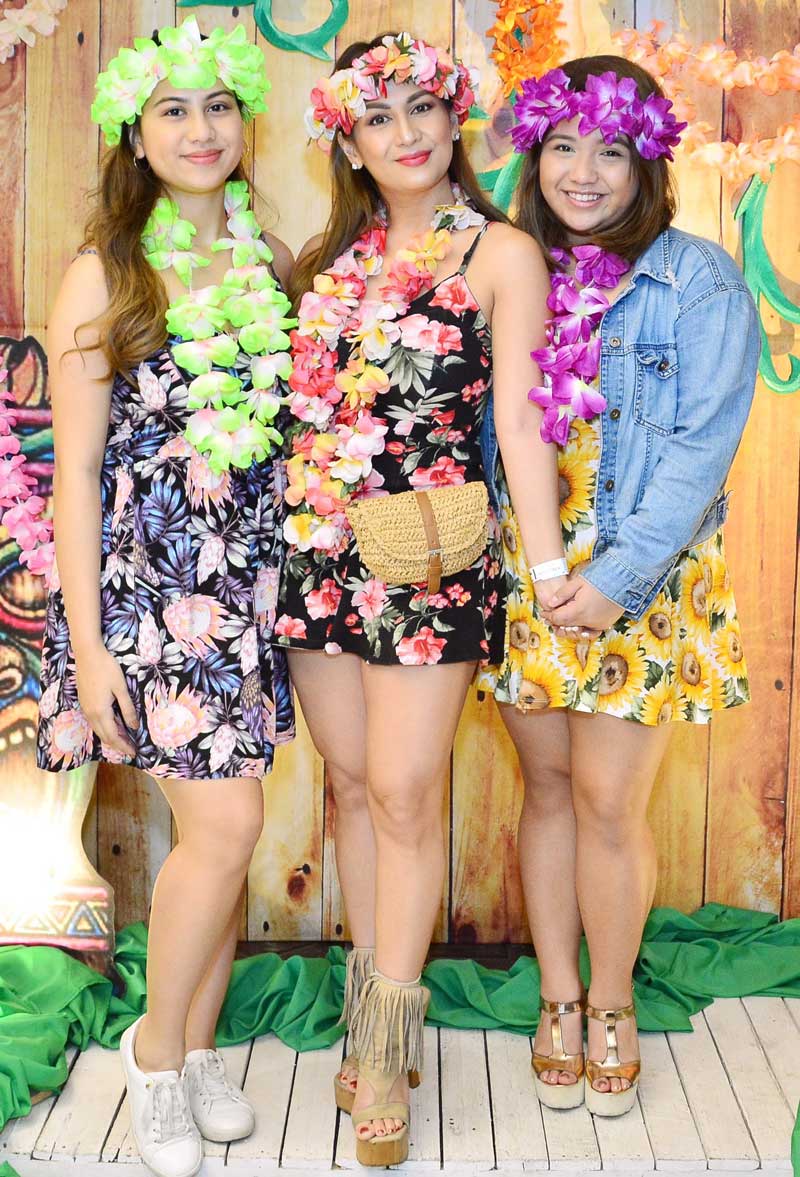 Dance Diva Regine Tolentino with daughters Reigne and Reigen
Guests enjoyed traditional hula and tahitian dances by the Go Girls, a relaxing set of bossa songs from Anne Clerigo as well as special numbers from PAWS celebrity supporters Nino Alejandro with daughter Bella and Aliya Parcs with daughter Melody. Other celebrities spotted enjoying their pets were Jasmine Curtis-Smith and Jeff Ortega, Janella Salvador, Regine Tolentino, Carlo Orossa, direk Audie Gemora, and DJ Coki.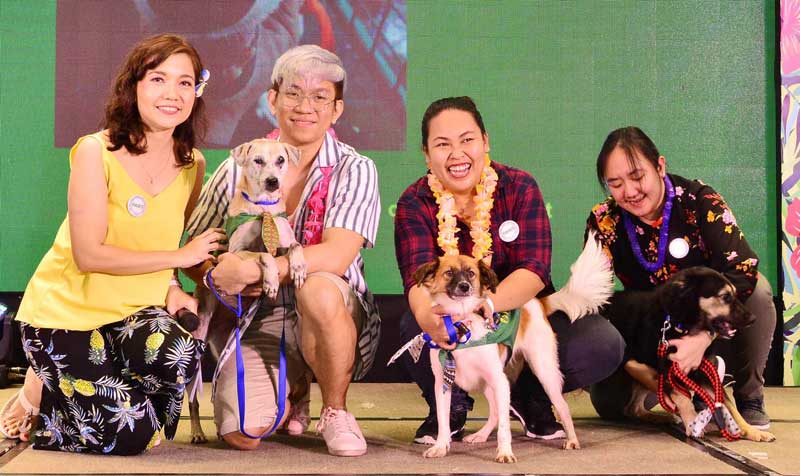 PAWS executive director Anna Cabrera introduced rescued dogs Cion, Eliana & Tidus who have all been rehabilitated by PAWS and are now up for adoption.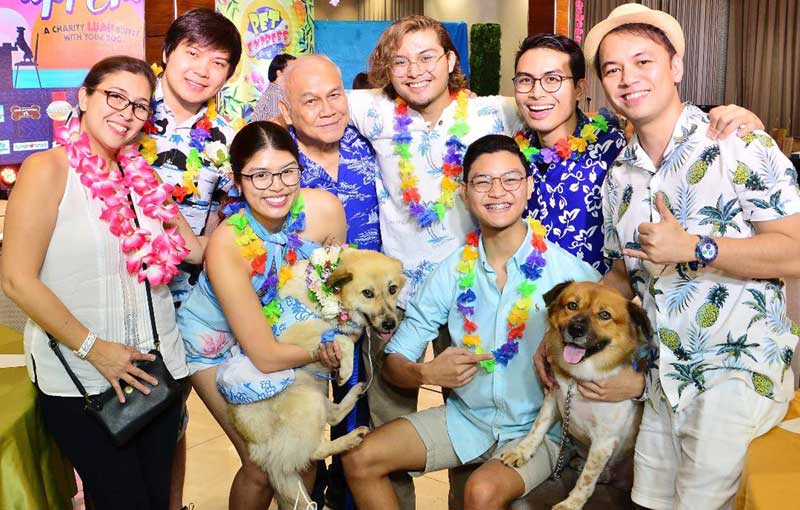 It was a family affair for PAWS director Rich Ilustre whose whole family came to help raise funds for the PAWS Shelter.
PAWS executive director Anna Cabrera emphasized that it was just as important to celebrate adoptions and the progress of PAWS' humane education just as much as it was important to deal with animal cruelty which the public now sees a lot of on social media. Cabrera presented three of PAWS' rescued animals onstage and their amazing transformation which the audience rewarded with loud cheers and applause.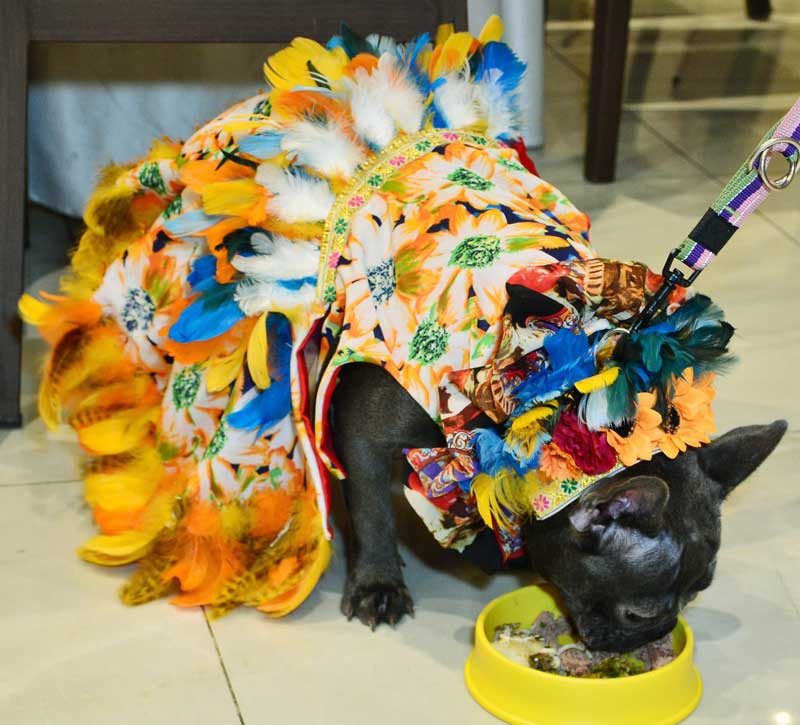 Loving the explosion of tastes from all the dishes at the pet buffet.
Best Hawaiian Outfit: Jennie Cerrada & Ryder
"We are touched that some people who wanted to support the event bought a ticket or two not for themselves but for a PAWS volunteer so that these volunteers could bring some of the shelter animals to the event to experience good food," said Cabrera.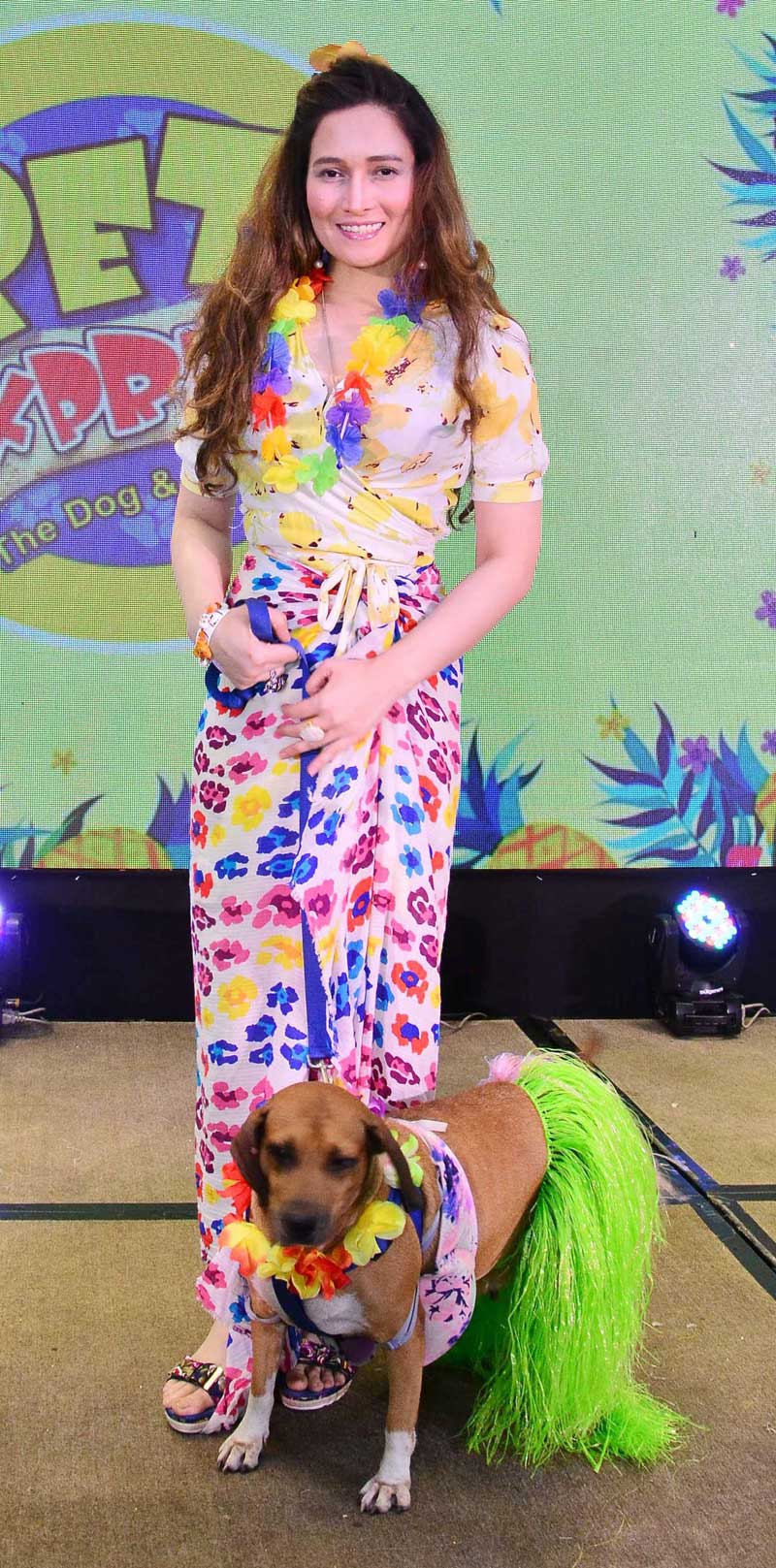 Best Hawaiian Outfit: Kathy Mas & Happy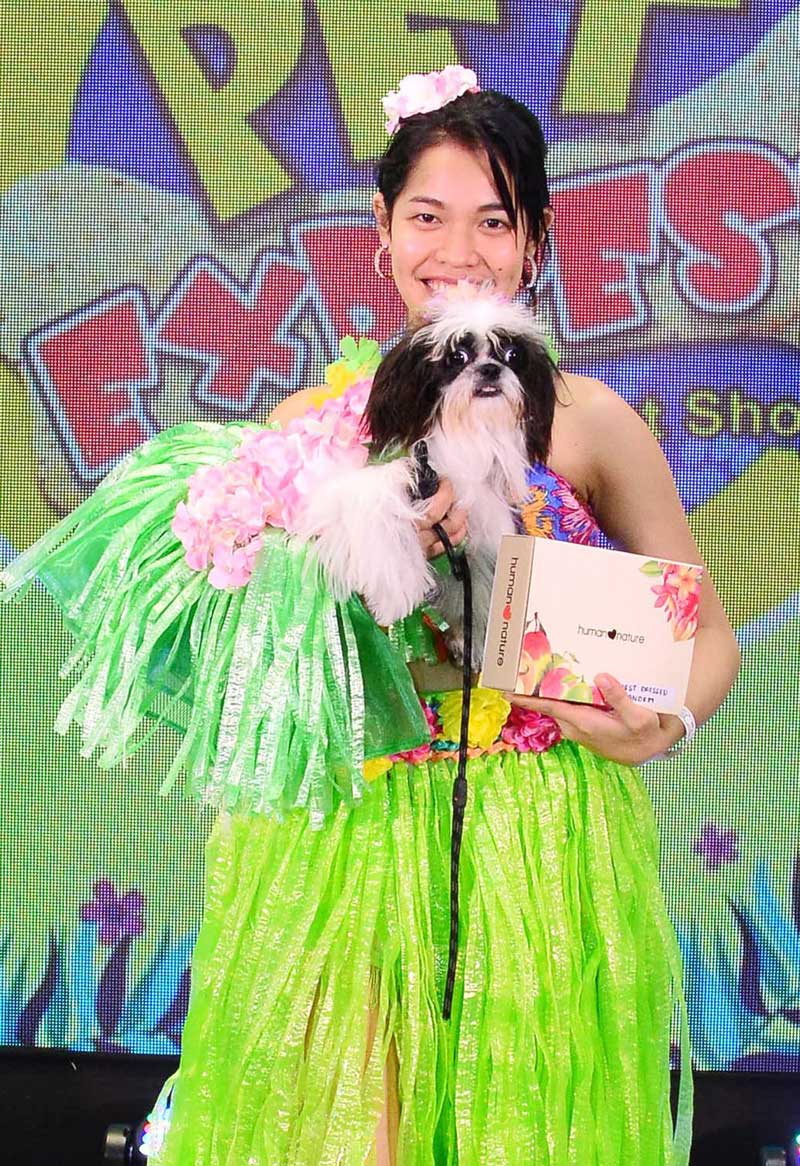 Best Hawaiian Outfit: Reniza Perlas & Yan Yan
"We want Bon ApPETit to be an annual event because it gives animal lovers a chance to have a unique bonding experience with their dogs while helping raise funds for the PAWS Shelter," added Janine Ngo, Pet Express AVP for marketing, who could not hide her excitement at the news that they were able to raise more than P340,000 that day.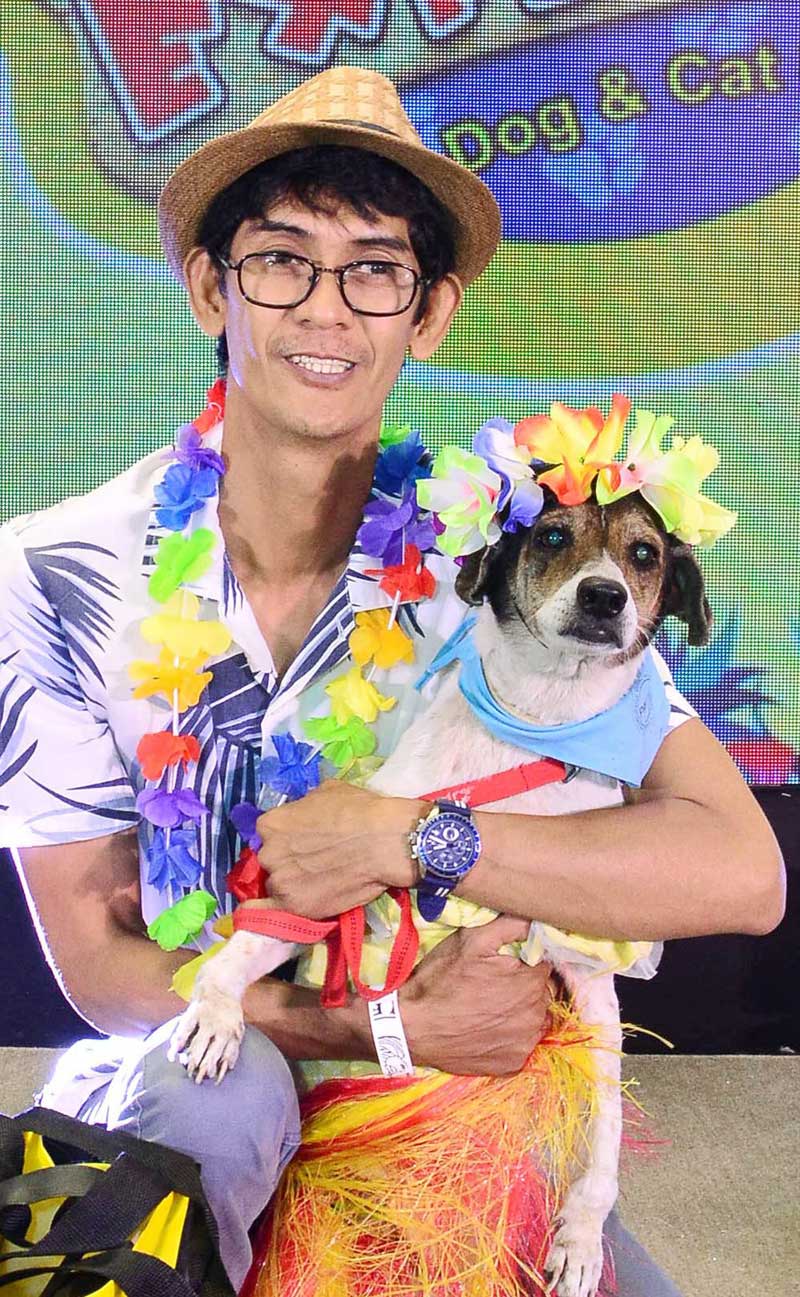 Best Hawaiian Outfit: Rico Velando & Oreo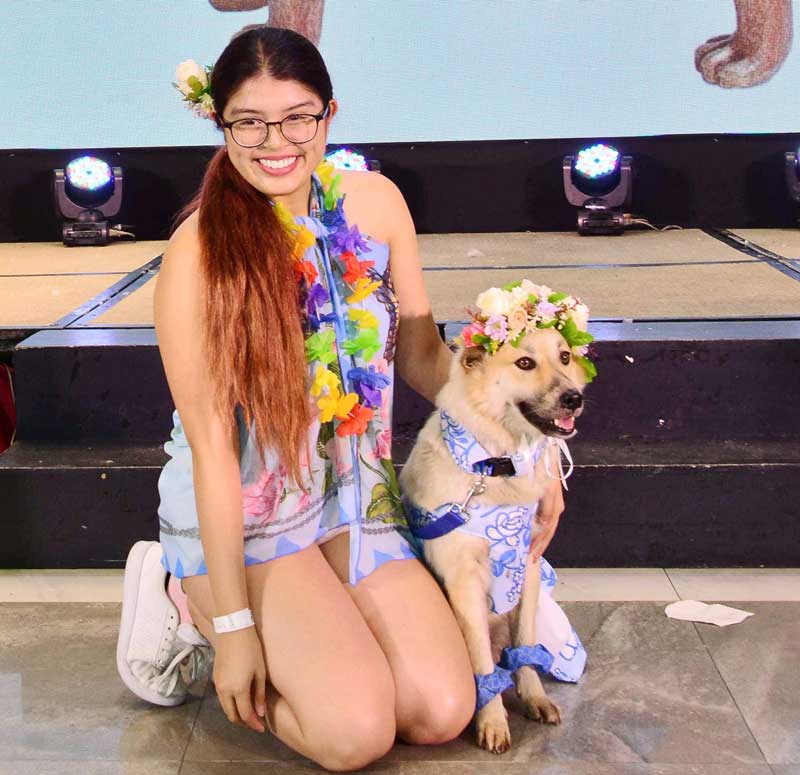 Best dressed tandem Momo Santos and aspin Cream were the lucky winners of the grand prize — a lion bar table from Asian Replicas.
PAWS director Rich Ilustre added, "Aside from the ticket sales, there are more pledges still coming in from people who attended the event that were inspired after they met our shelter animals so I think we have actually raised more than this amount. Our target is at least half a million pesos to help push the education and spay-neuter programs of PAWS forward."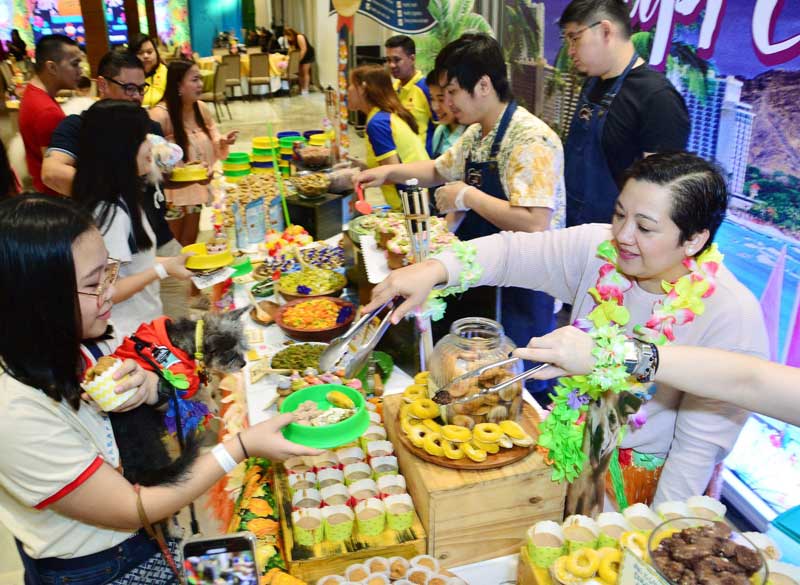 Swell Sweets created special Hawaiian-themed snacks for the event like Liver Luau Cupcakes, Maui Coconut Clusters and Big Island Pineapple Bombs.
The event was made possible through the support of by Pet Express, Alpo, SmartHeart, Vikings Venue, Victoria Court, Whole Pet Kitchen Pet Deli & Bark-ery, Swell Sweets Cake Lab, One Algon Place, Saint Roche, Robig Builders, Dogs & More, Asian Replicas, Miyoko Pet Products, Doodles Paw Couture, Human Nature, Binalot, DJ Coki's Photo Booth and STAR Pet Life Section.