Ces Drilon shows what 'Stress Drilon' looks like in viral commercial
September 23, 2023 | 12:20am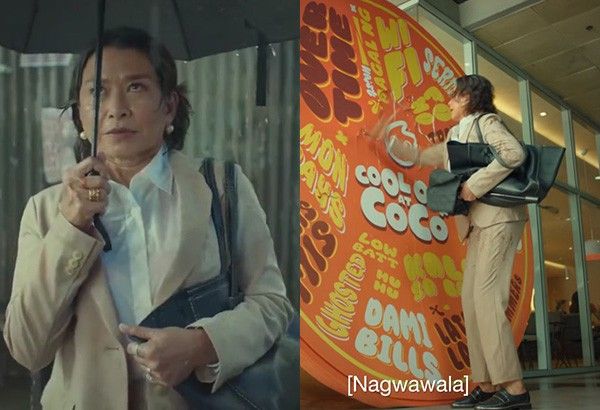 MANILA, Philippines — Seasoned broadcast journalist Ces Drilon knows how not to take herself way too seriously by starring in a humorous commercial that plays on a gay lingo inspired by her.
The respected journalist perfectly showed a person who is "Stress Drilon," the lingo that describes a person who is stressed out.
Made by the same group that made those weird alien commercials, Gigil Group has the journalist undergo a series of unfortunate events.
She starts her day by mistaking salt for coffee. Already in a foul mood with a very salty coffee, she heads out to find out that she cannot drive to work because her wheel was spiked.
Ces decides to commute. She anticipated the downpour, and she is proud to be the only one to have brought an umbrella. Unfortunately, she gets splashed with mud water by a vehicle that passed on a pool of water.
Drenched and stressed, she arrives at her office to the confusion of the guard. She's irritated when the guard asked her why she was there. Ces is told that it was Sunday; hence, there is no work.
In between all of these instances, Ces vents her ire at a giant Coco Fresh Tea and Juice. She pokes holes on it while hurling expletives.
After being told that there was no work, she finds herself ordering a Coco Fresh milk tea and immediately smiles as if its refreshing taste helped her cool down from the day's misfortunes.
The last unfortunate incident she experienced involved Ces accidentally stepping on a dog's poop. It was indeed a day that could be dubbed as a "Stress Drilon" day.
"Masaya ako na napasaya ko kayo sa aking pinagdaanang #stressdrilon," Ces wrote on Instagram.
RELATED: Netizens give mixed reactions over Julie's Bakeshop viral ad