'Becoming Filipino' nears becoming Filipino after Senate approves naturalization bill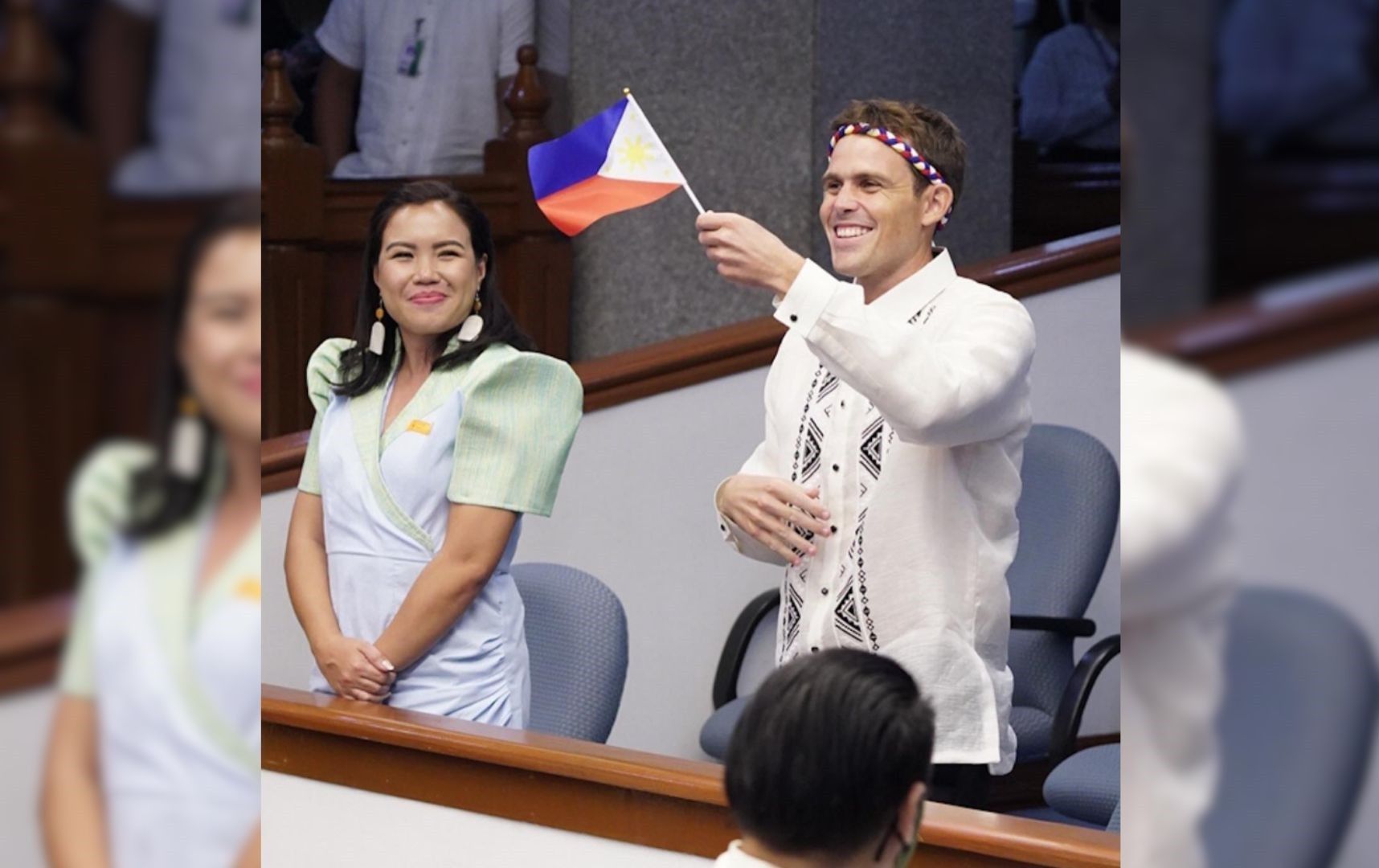 MANILA, Philippines — Just one step remains for content creator Kyle Douglas "Kulas" Jennermann, the Canadian national behind the popular YouTube channel "Becoming Filipino," to become a Filipino citizen.
Last May 29, the Senate unanimously passed on its third and final reading House Bill No. 7185 — having passed Congress unanimously last February — which seeks to grant Filipino citizenship to Kulas.
The principal sponsor of the Senate's version of the bill was Sen. Francis Tolentino, with Senate President Miguel Zubiri and senators Joel Villanueva, Bato Dela Rosa, and Sonny Angara as co-sponsors.
"Kulas has dedicated his YouTube channel to feature the Philippines' natural beauty and promote the country's culture and identity to the world," said Zubiri, noting that the content creator has visited more provinces than the senator himself.
Zubiri also said that the 35-year-old Kulas loves Filipinos, respects Philippine culture, and promotes the country's natural beauty every chance he gets, "He is a better promoter of the Philippines than many of the people I know who do that for a living."
Tolentino noted some of the efforts that Kulas did to help Filipinos inculding joining different outreach programs and government disaster response operations, to the point that Kulas quit his job in Hong Kong to pack relief goods at a Red Cross station in Cagayan de Oro following Super Typhoon Yolanda in 2013.
Kulas also assisted in setting up One Tacloban to raise donations for Tacloban residents, led relief operations in Dinaagat Island following Super Typhoon Odette in 2021, and visited Upi in Maguindanao which was padly affected by Severe Tropical Storm Paeng the following year.
"This just shows that being a Filipino does not always mean that you are born a citizen of the Philippines," said Tolentino. "Sometimes, embodying Filipino culture and values is enough to make you a Filipino."
In an Instagram post, Kulas said he felt excited, grateful, and filled with inspiration and motivation.
"So much love! Being immersed and connected with the Filipino community both here in the country and around the world. It just fills me with so much optimism... the positive things we can do together," Kulas also said.

Kulas expressed his gratitude for the aforementioned senators for their supportive and affirming words. As of writing the "Becoming Filipino" YouTube channel has over a million subscribers.
All that remains is for President Ferdinand "Bongbong" Marcos Jr. to sign the bill into law and Kulas will officially become Filipino.
RELATED: 'Becoming Filipino' vlogger closer to becoming Filipino citizen