Scammer Anna Delvey to launch own NFT collection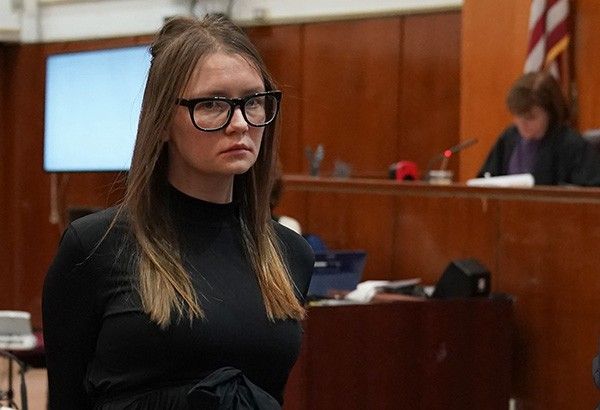 MANILA, Philippines — Convicted scammer Anna Sorokin, better known as Anna Delvey, is looking to give non-fungible tokens (NFTs) in an attempt to distance herself from her scammer persona.
Sorokin told NBC News that she has minted 10 exclusive NFTs that will grant holders "exclusive access" to her such as one-on-one phone call and exclusive livestreams, while three "ultra platinum" NFTs allow an in-person meeting and a package of "personal items" from her time in prison.
"I'm trying to move away from this like, quote unquote scammer persona," Sorokin said while incarcerated in New York's Orange County Correctional Facility. ""This is, like totally, has been pushed upon me by the prosecution and by the following media and by the Netflix show, but I'm trying to move away from that definitely."
Related: NFT artist claims Anna Delvey has not paid back for past art exhibition
The fake socialite is referencing the Netlix miniseries "Inventing Anna" wherein her escapades scamming New York's high society and dodging having to pay hotels, restaurants, and banks, among others were the focal subject.
As if to capitalize on the show's popularity, Sorkin's NFT collection is entitled "Reinventing Anna."
"It's kind of one of the first steps I'm taking to start to tell my own story," Sorokin said, adding that the "blockchain will be very helpful for the NFT artist" to "reclaim the ownership and profiting from future sales."
She hopes that the NFT collection and other future projects will give her an opportunity to focus her energy into "something legal."
RELATED: Money and life lessons from Anna Sorokin, Tinder Swindler