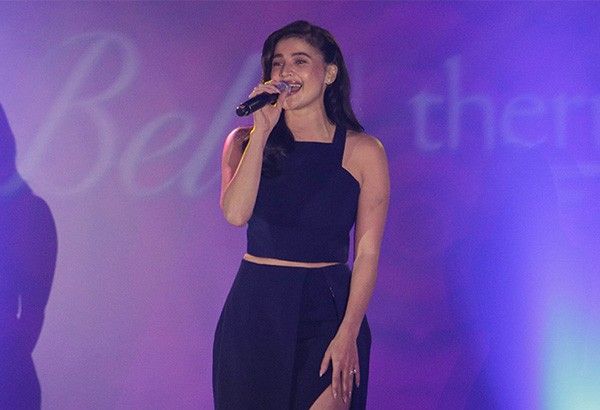 Actress and TV host Anne Curtis
Philstar.com/Erwin Cagadas, file
Anne Curtis protests against lowering age of criminal responsibility
MANILA, Philippines — Kapamilya actress Anne Curtis said she will use her "voice" to raise awareness and to support the call to not lower the age of criminal responsibility.
In a lengthy Instagram post today, Anne said the debate on "lowering age of criminal responsibility is up for talks in the Senate" and it is her duty as United Nations Children's Fund (UNICEF) Goodwill Ambassador to make a stand.
"As a UNICEF Goodwill Ambassador it is my duty to raise awareness and lend my voice to support the call of the Council for the Welfare of Children, civil society organizations, professional associations, child protection experts, well-meaning citizens, parents and the youth," Anne said.
"I stand with them for NOT lowering the criminal age of responsibility but instead supporting the full implementation of the current law of the Juvenile Justice and Welfare Act. I understand that there are those who see differently but if you could only try and discern that they are STILL CHILDREN, are victims of their circumstance and are still young enough to change their ways," she added.
Anne upheld that "Children in conflict with the law are already victims of circumstance, mostly because of poverty and exploitation by adults."
So instead of being penalized, Anne suggested that the children should have access to proper rehabilitation where they can be properly cared for and to understand what they may have done wrong, learn to change their ways and be given a second chance.
Anne continued that according to UNICEF Philippines, the proper implementation of the current Juvenile Justice Welfare Act has churned out many success stories.
"It cannot fail IF IT IS FULLY IMPLEMENTED," Anne said.
"The JJWA does not see children in conflict with the law as criminals. Rather, it regards them as victims of their circumstances. This law has given these children hope – to change, to become better, and to work for a brighter future," she added.
To conclude, Anne said she stands with UNICEF's call for the government to work with children's rights defenders and to strengthen the juvenile justice system for the sake of all Filipino children.