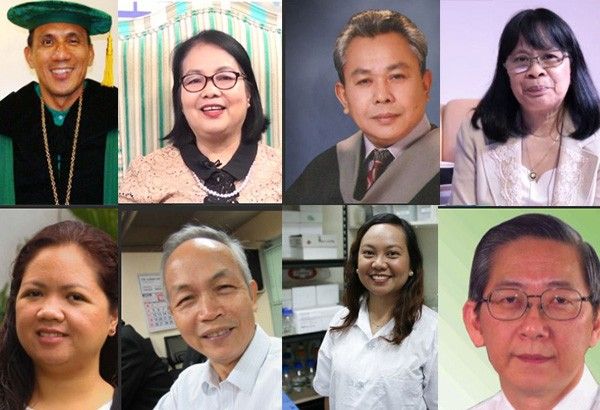 Filipino scientists in Asian's Scientist Magazine's "Asia Scientist 100" 2019 list
Screenshot from Asian's Scientist Magazine website
Filipino scientists named as among Asia's best
MANILA, Philippines — Eight Filipino scientists have made it in this year's Asian Scientist Magazine's "Asia Scientist 100," which aims to raise the profiles of outstanding scientists from the region.
"Asia Scientist 100" is an annual listing of the Asia-Pacific region's award-winning researchers, academicians, innovators and business leaders.
The eight Filipino scientists included in the list are Technology Development Institute's Dr. Rosalinda C. Torres (Chemistry), Technology Development Institute' Dr. Marissa A. Paglicawan (Material Science), University of the Philippines (UP) Los Baños' Artemio Salazar (Agriculture), UP Manila's Rody Sy (Biomedical Science), UP Diliman's Gay Jane Perez (Environmental Sciences and Geology), UP Diliman's Charissa Marcaida Ferrera (Life Sciences), De La Salle University's Elmer Dadios (Engineering) and University of Santo Tomas' Ricardo Balog (Engineering).
According to Asian Scientist Magazine, the AS100 list highlights research excellence and seeks to raise the profile of early career and veteran scientists in Asia who have made significant impact on their respective scientific disciplines.
From material scientists to molecular biologists and particle physicists, the AS100 (2019 edition) aims to celebrate the achievements and diversity of the research scene in the region, the magazine explained.
"We hope that with our yearly publication of the 'Asian Scientist 100,' outstanding researchers from Asia will be recognized for their fervent passion to further scientific knowledge and impact people's lives," said Dr. Juliana Chan, the magazine's editor-in-chief.