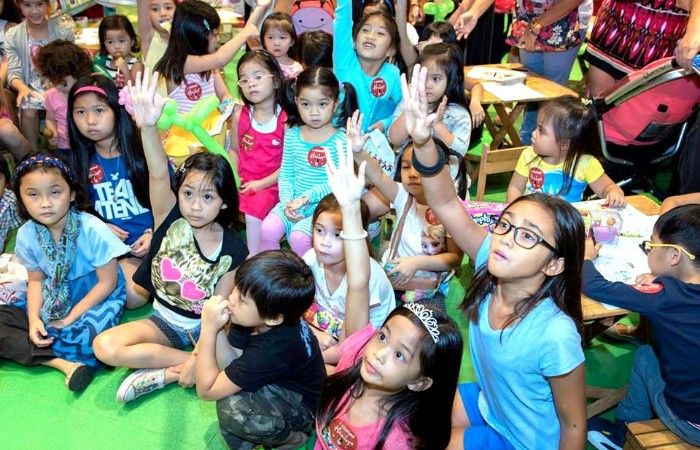 Make this Easter fun and memorable for the whole family! Head on to Hamleys and shop your chance to play at the L.O.L. Surprise Egg Hunt.
Hamleys via Facebook
Fun awaits at Hamleys L.O.L Surprise Hunt
(Philstar.com) - April 17, 2019 - 6:37pm
Celebrate Easter with an exciting egg hunt with the UK's leading toy store, Hamleys at Central Square at Bonifacio Global City in Taguig.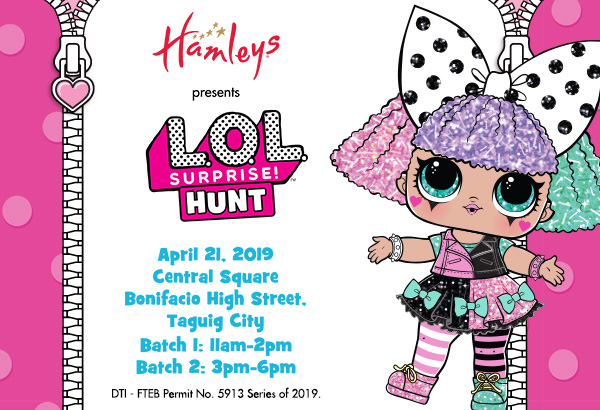 Get a chance to join in the fun festivities by shopping at Hamleys from April 1-21 and for every single receipt purchase of at least P700, you get one free ticket to join the Easter egg hunt on April 21.
Participants can join any of the two scheduled egg hunts on April 21 at 11 a.m. to 2 p.m. or at 3 p.m. to 6 p.m. to enjoy egg searching and hunting to win special treats, candies and L.O.L. Surprise toys.
The fun doesn't stop there! Delight in other activities specially prepared by Hamleys for everyone to enjoy: Feel like a baker at the Cupcake Decorating area, show your artistic side at the Coloring area, L.O.L fans can play the L.O.L. Dress Up and L.O.L. Matching games, and create memories at our designated photo booth and photo op areas.
Aside from all the games and activities, guests can also avail treats at the cotton candy cart, the nachos station, and the juice station during the event.
Make this Easter fun and memorable for the whole family! Head on to Hamleys and shop your chance to play at the L.O.L. Surprise Egg Hunt.
--

About Hamleys
In the Philippines, Hamleys is exclusively distributed by Stores Specialists, Inc., and is located at Central Square in Bonifacio High Street Central. Visit ssilife.com.ph or follow @ssilifeph on Instagram for more information.
About Central Square
Central Square, a 240-hectare mixed-use development, is a premium destination at the heart of Bonifacio Global City. It holds the flagship stores of international specialty retail brands such as Pottery Barn, Pottery Barn Kids, Lacoste, Michael Kors, Kate Spade, Marks & Spencer, GAP, Tommy Hilfiger, Brooks Brothers, Marc Jacobs, Hamleys, TWG, and Starbucks Reserve, among others.
Address: 5th Avenue cor. 30th St., Bonifacio High Street Central, BGC, Taguig
Mall hours:
11 a.m.- 10 p.m., Sunday-Thursday
11 a.m. - 11 p.m., Friday-Saturday
Trunkline: (+632) 958-5660
Instagram: @centralsquareph
Facebook: centralsquareph
SSI Group, 30 Years of the Curated Life:
In its 30th year, SSI Group partners with one of the world's leading banks, Citibank, to bring the Curated Life to every Filipino with rewarding shopping experiences and perks. With a retail network of over 600 stores and various retail format offerings, the SSI Group continues to make an impact on the lifestyle values of its consumers, by inspiring, enabling, indulging, and rallying them to live a life well-lived—a life that's well-curated.
Tel: (+632) 890-8424
For further information, contact:
Danica Lloren or Michelle H. Suarez
Visions & Expressions
(+632) 843-1319
danica@visions-expressions.com
MHSuarez@rgoc.com.ph