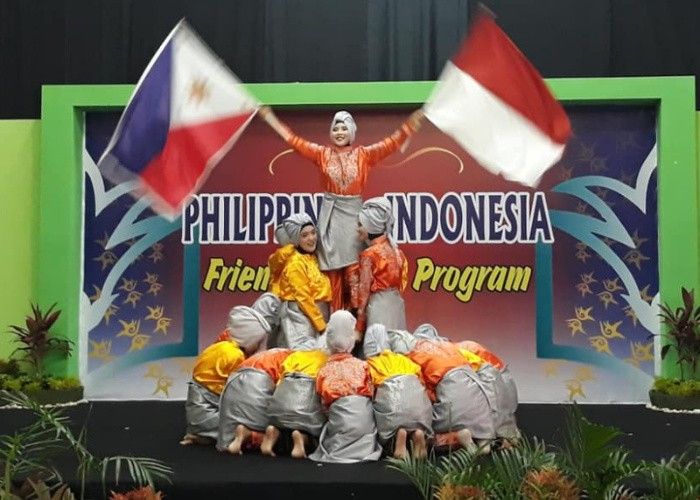 Performers at the Philippines-Indonesia Friendship Day in Aceh marking the start of the celebrations for the 70th anniversary of the establishment of bilateral relations of the two neighboring countries.
Philippine Embassy in Jakarta
Celebration of 70 years of Philippines-Indonesia ties kicks off
(Philstar.com) - January 21, 2019 - 8:22pm
(As released) The Philippines in Jakarta, Indonesia, in collaboration with Yayasan Sukma Foundation, kicked off the year-long celebration of the 70th anniversary of the establishment of bilateral relations.
On Philippines-Indonesia Friendship Day on January 15, a gathering was held at the Sekolah Sukma Bangsa in Pidie, Aceh.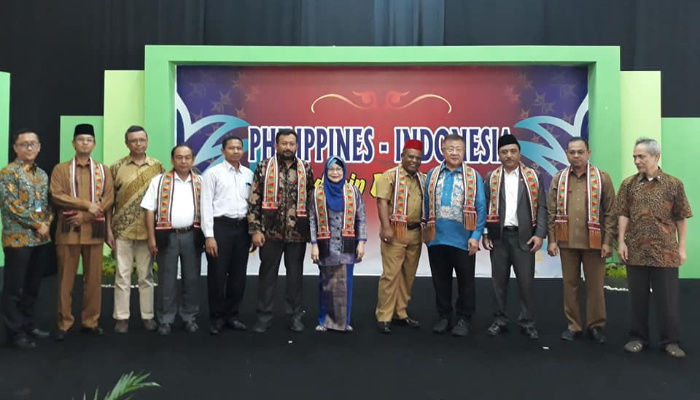 In his opening speech, Philippine Ambassador to Indonesia Leehiong Tan Wee highlighted the exceptional friendship between the Philippines and Indonesia. He drew attention to the robust people-to-people exchanges between the two countries that serve as the bedrock of Philippines-Indonesia bilateral relations.
He expressed hope that the more than 20 Filipino students from the Autonomous Region of Muslim Mindanao studying on scholarships at the Sekolah Sukma Bangsa Pidie will "learn from the interaction with Indonesian students and use the experience to promote peace and development in their communities."
The Philippines-Indonesia Friendship Day was a celebration of the exceptional friendship between the Philippines and Indonesia through cultural performances and traditional games.
Indonesian media MetroTV and Philippine snack company Oishi lent support to the event.
Pidie Mayor Roni Achmad, Indonesian Embassy Education Attache Lili Nurlaili and MetroTV Chief Editor Abdul Johar graced the launch along with 400 students from various schools supported by Yayasan Sukma.
The Philippines and Indonesia formally established bilateral relations in 1949.
Embassy's school visit in Aceh
As part of the same occasion, Philippine Ambassador Wee visited Bunga Matahatari International School and Syiah Kuala University in Banda Aceh and Sekolah Sukma Bangsa in Pidie.
During the school visits, the ambassador highlighted the growing cooperation of the Philippines and Indonesia on the education sector.
He also expressed hope that the Memorandum of Understanding on Basic and Secondary Education as well as the Letter of Intent on Islamic Education Cooperation signed by the two countries in 2018 will lead to more student exchanges and meaningful collaboration.
The three schools—Bunga Mahatari International School, Syiah Kuala University and Sekolah Sukma Bangsa—promote the deepening of friendship between the Philippines and Indonesia.
Bunga Mahatari, established after the devastating tsunami in 2004, was founded by Victoria Gelbolingo, a native of Pampanga. Today, 14 years after, she contrinues to manage the school.
Syiah Kuala, the premier university in Aceh with nearly 30,000 students, has benefited from scholarships which brough nearly 25 of its senior faculty members to the Philippines for studies in the 1980s.
More than 20 Filipino students, meanwhile, are studying at Sekolah Sukma Bangsa. With the Filipino students at senior high school about to graduate, the Philippine Embassy, in collaboration with the school, conducted a career guidance seminar.