Meet four selfless Filipinos who are heroes in their own rights
MANILA, Philippines — What do a fisherman from Surigao, a PWD educator from Iloilo, a former mixed martial artist from the Cordillera, and a theater actor from Manila have in common?
Fisherman Teodoro Canda, educator Mark Espesor, martial artist Marques Sangiao, and theater actor Joseph Anicoche are all heroes in their own rights. They are hardworking Filipinos who reflect an enthusiastic and can-do attitude towards facing the daily challenges of life, while stepping up their game to make a difference in their communities.
Protecting marine ecosystem
For all his life, Canda observed how human beings harm the environment. As a fisherman, he knows how important it is to preserve and protect the rivers and oceans—which are also his sources of livelihood.
It has then become his advocacy to protect the marine ecosystem of his birthplace. He founded NAMATI (Nagpapakabanang Mananagat ng Tigao), a small organization of local fishermen from Tigao, Surigao del Sur. It aims to educate the people about the importance of marine life, while protecting the Mother Earth. He enlightened the residents in his communities on the danger of using dynamites and other illegal fishing methods.
Through their efforts, the group was able to establish marine-protected areas.
But the journey was not without challenges. At first, people didn't listen to him. They got angry because they couldn't fish in certain areas. Eventually, when they saw that the marine ecosystem began to thrive, they started to understand.
The local government finally listened and created local ordinances that further protected the marine-protected areas. More importantly, other nearby communities followed their example. Now, the municipality has 10 marine-protected areas.
Strengthening PWD families
Meanwhile, Iloilo-based Espesor has lived through the prejudices and discrimination about people with disabilities. When he was in high school, he felt pains and heartaches. He has to "be strong and tough because life is tough."
Having gone through these experiences, he promised to help his fellow PWDs have a normal life, without biases.
Being the president of the Federation of Persons with Disability Association in Iloilo, he advocates making the youngsters and their families, especially the parents, connected. He helps families of PWDs to become a strong support group because he believes that the parents are the key to the success of every child, even if he has a disability. He has also created training curriculum for PWDs.
His mission is to make PWD children happy.
"Most of the people here came from poor families. I want to give them comfort, make happy. Happiness is not just on material things, but on one's self. Having disability is just another way of life. Someday,my dream is for PWDs to be recognized and treated as normal citizens of a society; call us with our names, not with our disabilities," Espesor said.
Uplifting Filipino MMA athletes
Being a seasoned mixed martial artist, Sangiao knows that sports can change a person's life. The values one learns from doing sports can be applied in the different aspects of his life.
He established Team Lakay, a sports center that aims to help young aspiring athletes. Though the group, he also hopes to change people's mindset that sports—especially mixed martial arts—is violent.
Now with three branches, Team Lakay was able to produce world-class athletes such as Eduard Folayang, current ONE Championship lightweight champion, Kevin Belingon, ONE Championship Bantamweight champion, former UFC fighters Mark Eddiva, Dave Galera and Roldan Sangcha-an, among others.
Improving lives with theater arts
For theater actor JK Anicoche, theater is more than just performing on stage. It can help improve the lives of people.
A member of the Sipat Lawin Ensemble, Anicoche uses active participatory theater to empower communities, especially the children. He creates artistic programs and produces interactive performances to educate children about social issues such as AIDS/HIV and mental health. Through theater, he helps children gain confidence and become better members of the community.
A toast to heroes
Ginebra San Miguel Inc. raised a toast to these four individuals— the unsung heroes who never back down from challenges and whose sacrifices and selfless acts speak of true heroism.
The country's leading gin company recognized them for their extraordinary service in their respective communities though the Ginebra Ako Awards, an award dedicated to bringing together, inspiring, and motivating the Filipino people into becoming the heroes they can be.
During the awarding ceremonies held last December 18at the Cultural Center of the Philippines' Tanghalang Aurelio Tolentino, Espesor received the "Ginebra Ako Para sa Kabataan" Award for his efforts in educating and helping persons with disabilities (PWDs), while Canda earned the "Ginebra Ako Para sa Kalikasan" Award for advocating the protection of marine ecosystem.
For his initiative to educate and train the young generation in the different field of sports, Sangiao was named "Ginebra Ako Para sa Palakasan" awardee. "Ginebra Ako Para sa Entablado" Award went to Anicoche for using theater as a medium of change. Noreen Parafina, who nominated Anicoche, received the award on his behalf.
"Through the Ginebra Ako Awards, we recognized the most esteemed individuals who choose to disregard their personal feelings for the improvement of their fellow Filipinos' lives. The remarkable individuals truly imbibe qualities unique to Ginebra—resilient, matapang at ganado na malampasan ang anumang pagsubok sa buhay," Ginebra San Miguel General Manager Emmanuel Macalalag said.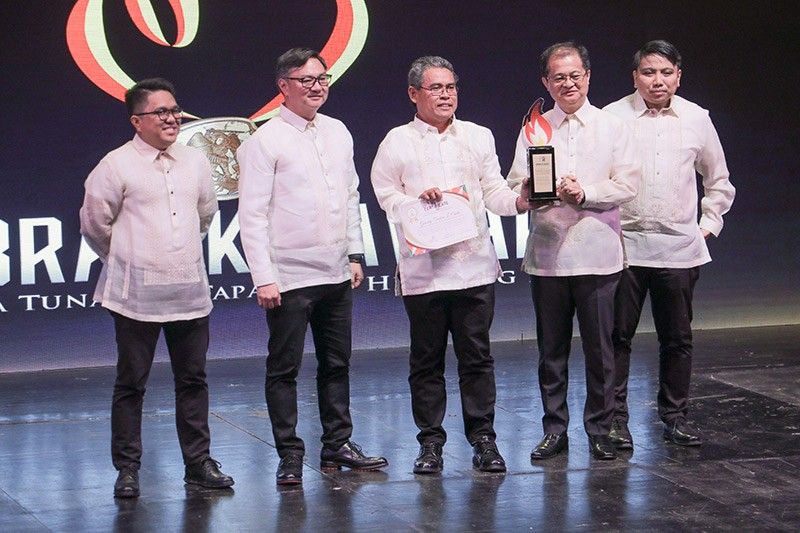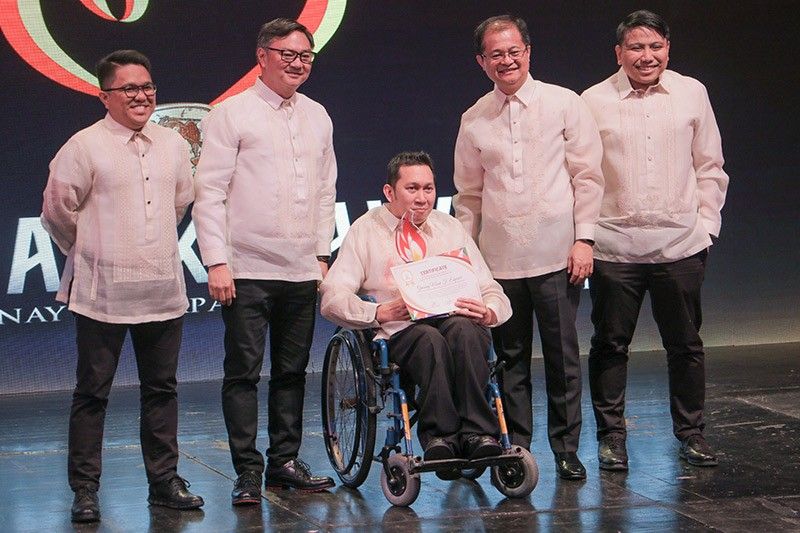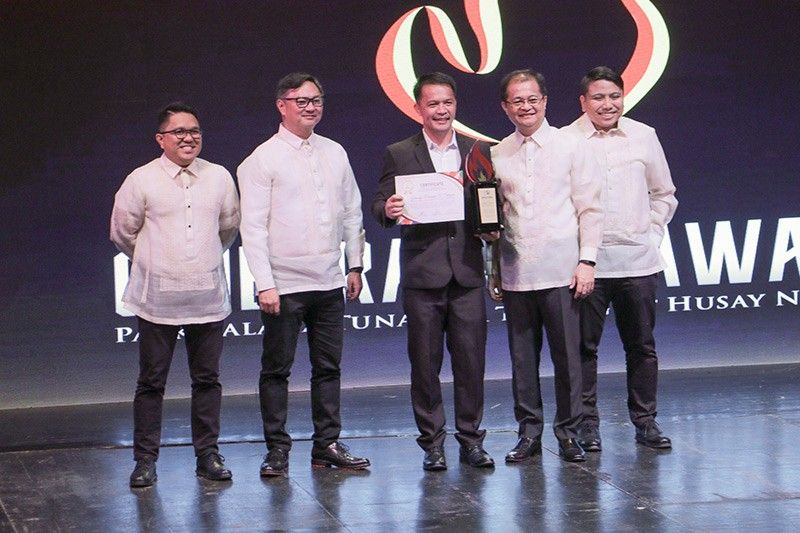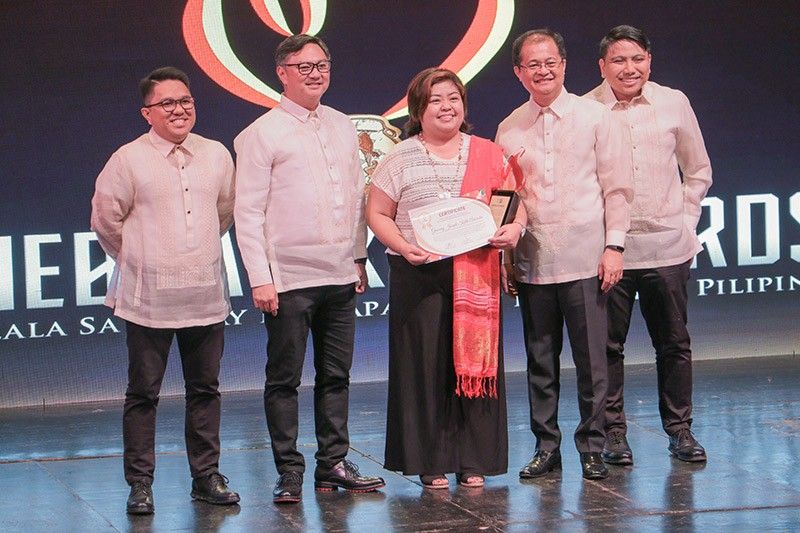 <
>
Ginebra San Miguel brand has been part of Filipino culture for 185 years. Having started from humble beginnings in 1834, Ginebra San Miguel has grown to become the world's largest selling gin—a true feat for a Filipino brand.
Last year, the brand has taken on a deeper purpose by adapting the Ginebra Ako campaign. More than keeping relevant in the market, it aims to become a source of pride and inspiration. Filipinos are known all over the world for their courage, passion, optimism, and never-say-die spirit—qualities which the Ginebra San Miguel champions and celebrates in Ginebra Ako.
"Bawat Filipino may pinaglalabang pangarap para sa pamilya, sa komunidad at sa bayan. Tulad niya, taglay niya sa paglaban ang tunay na tapang, husay, tibay, talino, na ganado, hindi sumusuko at nagsasabing never say die. Ito ang mga kataga na sinasapuso ng Ginebra San Miguel. Ito ang kuwento ng bawat Filipino, ito ang kuwento ng Ginebra San Miguel, ito ang kuwento ng Ginebra Ako," shared GSMIMarketing Manager Ronald Molina.
Ginebra San Miguel hopes that the Ginebra Ako Awards will encourage and inspire people that they can also be heroes. One does not need to wear a cape or have superpowers to be a hero. One only needs the right mindset: to be strong, to never say die, and be "ganado sa buhay."
To know more about the Ginebra Ako Awards and campaign, visit www.ginebra.com.ph or like them on Facebook.com/Barangay Ginebra. #GinebraAko