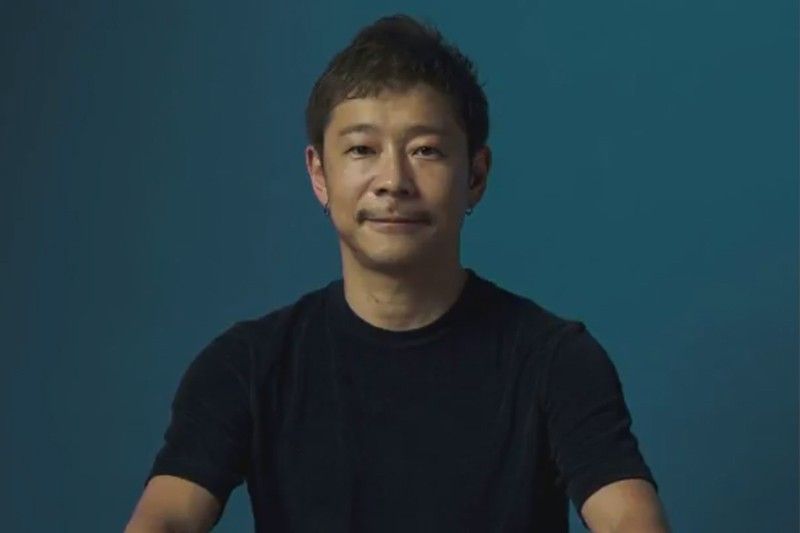 This Japanese billionaire is giving away a lot of money to Twitter followers.
Yusaku Maezawa/Facebook
Japanese billionaire promises JPY100M to 100 followers, breaks most retweet record
(Philstar.com) - January 8, 2019 - 5:50pm
MANILA, Philippines — Follow Japanese billionaire Yusaku Maezawa then share his tweet and you may get free cash.

Sounds too good to be true? Not for over five million followers who helped Maezawa break the world record for the most retweeted tweet on Tuesday. This was after he promised to share JPY1 million (P481,000) each to 100 randomly selected people who follow him on Twitter and retweet his post.
"To participate, all you have to do is follow me and RT this tweet," he said in Japanese.
As of 4:20 p.m. on Tuesday, the tweet has 5.24 million retweets, 1.45 million likes and 390,000 comments.
His giveaway is in celebration of his e-commerce site Zozotown's JPY10 billion (P4.8 billion) in New Year's sales.
Maezawa, a former drummer of 1990s Japanese band Switch Style, broke the records previously held by TV host Ellen Degeneres with 3.311 million retweets, which was later broken by American Carter Wilkerson who was promised free chicken nuggets for life by Wendy's if he could get 18 million retweets (he got 3.550 million retweets).
If only Bradley's arm was longer. Best photo ever. #oscars pic.twitter.com/C9U5NOtGap

— Ellen DeGeneres (@TheEllenShow) March 3, 2014
HELP ME PLEASE. A MAN NEEDS HIS NUGGS pic.twitter.com/4SrfHmEMo3

— Carter Wilkerson (@carterjwm) April 6, 2017
Maezawa made news last September after committing to being Tesla founder Elon Musk's first SpaceX customer on a trip to the moon.

On Tuesday, Maezawa said he was planning to give away more money, but this time asked his followers to vote for how much he should give and to how many people.
?2??????

— Yusaku Maezawa (MZ) ???? (@yousuck2020) January 8, 2019


How much do you think he should give?
Vote on the Twitter poll above, you could get lucky! — Ryan Macasero
JPY2.08=P1