WATCH: Four mirror rooms in Estancia now open for sweet holiday encounters
MANILA, Philippines — Take a step inside Estancia and feel the spirit of Christmas in the air with its colorful lights and decors everywhere. But search for its four secret rooms, brave to enter, and discover a sweet holiday encounter.
On November 12, Estancia officially opened the doors of its Sweet Illusion Chambers, which are filled with uniquely curated light installations. Offering interactivity to its visitors, the rooms evoke sweet cravings that everybody loves during the holidays.
"We would like to invite everyone to come visit Estancia," said Jimmy Ysmael in an exclusive interview with Philstar.com.
"This year, we promise to give you unique experiences with different themes, but definitely worth visiting. It's for free and available to the public. We promote these exhibits so you can have various Instagrammable moments, opportunities to take lots of pictures with your friends and families," he said.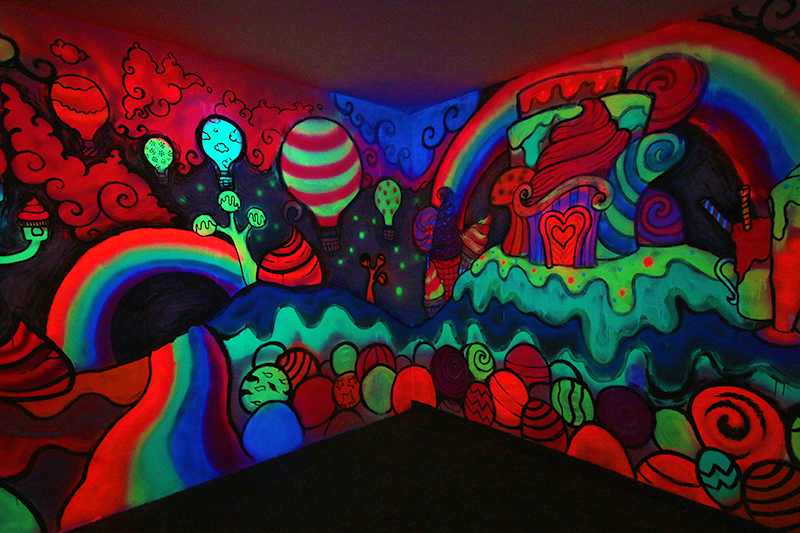 Called Special Dark, this dark light room capticates with its modern neon display. Philstar.com/Erwin Cagadas
Set to become a Christmas must-see for families and friends this year, here's what await them inside:
1. A rainbow prism room
Called the Tutti Frutti, this room takes mallgoers to a colorful journey. It brings them at the end of the rainbow and let them find that pot of gold!
2. The laser room
For those in search of a sweet thrill, enter the Sugar Rush. Its a room filled dancing, vivid rays of light that will be best captured in videos.
3. A shadow light room
In Candy Blast, be transported to a delightful haven of wonderfully shaped shadows that give a mysterious depth inside the room.
4. The dark light room
For a different kind of fun this holidays, enter the Special Dark that beckons the "dark side." Expect to be captivated with an exhibit of modern neon displays.
"We have four of them, three inside the mall and one at the Capitol Commons Park," Ysmael said.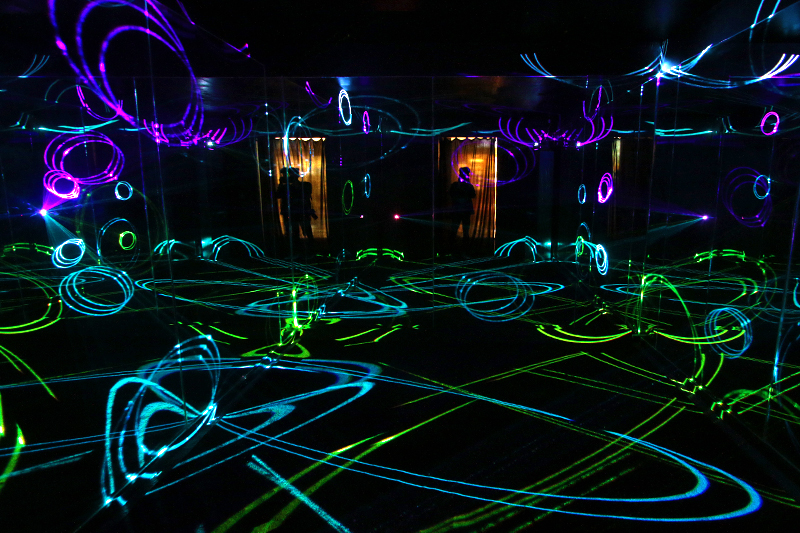 Sugar Rush is a laser room filled dancing, vivid rays of light that will be best captured in videos. Philstar.com/Erwin Cagadas
The Sweet Illusion Chambers are the second edition of Estancia's award-winning Christmas Installation. Last year, it was called the Vast Imaginarium and was inspired by famous contemporary artist Yayoi Kusama's Infinity Mirror Rooms. It recently won Silver Stevie Award for Marketing Campaign of the Year-Retail and Brand Experience of the Year-Consumer.
This establishes Estancia as an urban lifestyle destination where a lot is in store for visitors and shoppers this Christmas.
"The highlight of our exhibit is really the Sweet Illusion Chambers. But aside from that, we will have events that will happen all throughout the season. We will have bazaars and workshops and exhibits. On top of that, we will have the Meet and Greet Santa, which starts in December. We also have fireworks display every Saturday. And then we will have the usual 'Simbang Gabi,'" Ysmael said.
Visit from November 30 to December 2 for a Keto Workshop at the ground floor of South Wing. Holiday Feasts with treats, in partnership with Mastercard, will run from December 1 to January 15.
For children, the Multiple Intelligence International School (MIIS) Kids Can! Bazaar will take place on December 9, from 10 a.m. to 4 p.m., at the second floor Bridgeway.For pop-culture fans, A Magic The Gathering Tournament will happen on December 15 to 16, from 10 a.m. to 6 p.m. also at Bridgeway.
In true spirit of Christmas, get a chance to Meet and Greet Santa on all Saturdays of December, from 2p.m. to 5 p.m. at the Bridgeway, and then cap it with a magnificent fireworks show at 7 p.m. Finally, Estancia will welcome churchgoers for Simbang Gabi at the Bridgeway from December 15 to 23 at 6 p.m.
Visitors can enjoy all these holiday activities while exploring the newly opened stores in Estancia: Motorino, Brow Lounge, Power Station, Anna Pashmina, Vivere Salon, and Shi Lin. In addition, new stores will be opening its doors such as Anytime Fitness, Scout's Honor, Alba, Tim Horton's and Haruta, among others.
Soon, Estancia will complete its expansion to seven levels of retail, local and international restaurants, upscale department store, and six prestigious cinemas.
To know more about this event and other upcoming events, visit and follow Estancia on Facebook and Instagram and use the hashtag #2018OrtigasMallsChristmas.
RELATED STORIES:
WATCH: Tiendesitas lights Christmas tunnel anew to spread music and cheer
WATCH: Greenhills Malls spins pure imagination during Candy Cake launch