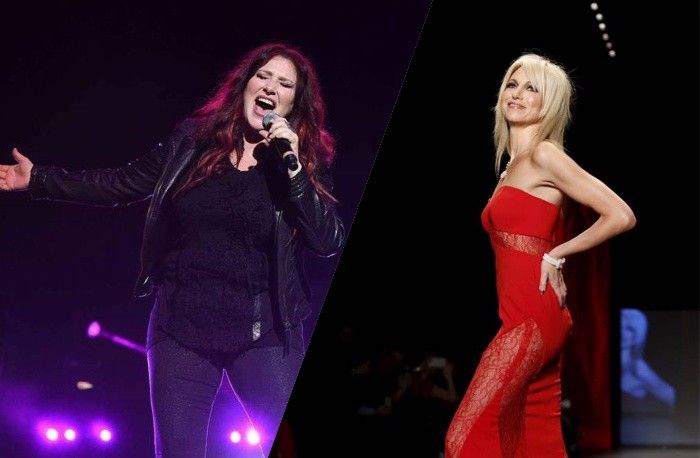 Pop music icons Tiffany and Debbie Gibson
Tiffany and Debbie Gibson on Facebook/Released
Pop icons Tiffany and Debbie Gibson bring the party to Manila
(Philstar.com) - September 15, 2018 - 2:00pm
(As released) Oscar Wilde once said that the secret to remaining young is to have an inordinate amount of passion for pleasure. Others claim that music—older songs, in particular—are memories that can take you back instantly to a place where you'll forever be youthful.
Luckily enough, two of the biggest female pop music icons and worldwide musical chart-toppers from the 80s are heading to Philippine shores this third quarter of 2018 to kick-start both the memories and the good times. Tiffany and Debbie Gibson are bringing the party to us! And we know you and the entire young-at-heart gang are going to get a kick out of this "electrified" and "so beautiful" stroll down memory lane.
Happening on September 15 at the SM Mall of Asia Arena, this is a show for the entire family and for people of all ages who take having fun very seriously.
The sing-alongs from the Filipino audience are expected to be massive, since there are literally so many hits to choose from: Debbie Gibson's smash power ballads ("Lost In Your Eyes," "Sure," "No More Rhyme," "Foolish Beat" "Only In My Dreams") and dance-infused anthems (like "Electric Youth," "Shake Your Love," "Anything Is Possible" and "We Could Be Together…") and Tiffany's characteristically pensive and heartbreaking love songs like "All This Time," "If Love Is Blind," "Hearts Never Lie," "It's The Lover" and retro-tastic pop radio singles like "I Think We're Alone Now" and "Radio Romance."
It's the perfect match, as both Gibson and Tiffany – despite coming from the same era of radio-friendly anthems and despite the rumored rivalry from years ago – are finally teaming-up for their legion of loyal Pinoy music fans, and are respectively bringing their A-game of musical style and swagger. After all, it is THE musical spectacle that took over three decades in the making!
Produced and presented by Random Minds (one of the country's premier concert and events companies), "Debbie Gibson and Tiffany: Live in Manila" is definitely the hottest ticket in town for music fans who will forever be young-at-heart and still know how to have a good time.
It's the chance to show the kids how it was done back in the day. After all whoever says adults can no longer "party like it's 1989" is about to be proven wrong in a major way! If you're that cool parent, or tito/tita, who always buys tickets for your kids to shows, this time, it's your time!
We guarantee that this is one show you do NOT want to miss! Tickets are now on sale at all SM Tickets Outlets, and for inquiries, their hotline is (02) 470-2222. And for details and information on the latest and best shows in the country, don't forget to follow @RandomMindsInc on Facebook and @RandomMindsPH on Twitter and Instagram.
"Tiffany and Debbie Gibson Live in Manila" is presented by Random Minds with Solaire Resort and Casino, and CTK Inc with official media partners.