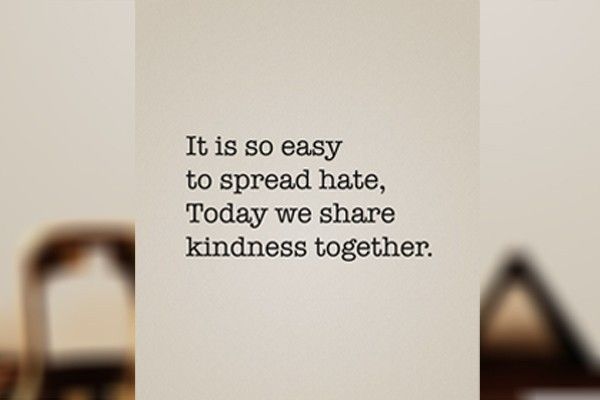 Use your voice for the greater good of children.
Unicef/Released
Help create a safer internet for children today
(Philstar.com) - March 9, 2018 - 11:00am
MANILA, Philippines — With over 3 billion users worldwide, the internet has created an increasingly connected world. With accessibility, however, also comes the opportunity for abuse. Today, 20 percent of kids who are cyber-bullied consider suicide. And one in 10 of them attempt to take their own lives.
This has to stop. It's time to take a stand.
UNICEF is helping to make a difference by partnering with those who come face to face with cyberbullies every day. In support of Safer Internet Day in February, social influencers across the globe will share their stories to raise awareness and make a difference. In an Instagram post, they will call on followers to answer questions about #endviolence, #saferinternetday and @unicef.
They may also share a more personal Instagram story, or one that includes an existing video with the following copy: "It's so easy to spread hate, today we share kindness together. Leave five nice comments and make someone's day #sharekindness #endviolence #saferinternetday".
We're asking you to use your voice for the greater good and ask your network to join the movement. Help us ignite change and put an end to online abuse for good.