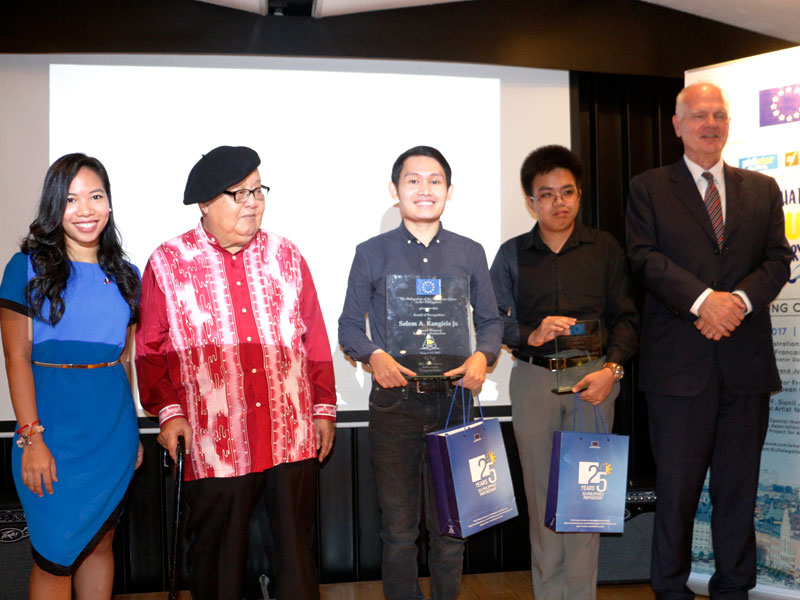 Philstar.com's Emjae Villarey, National Artist for Literature F. Sionil Jose, "What's EUr Story" winners Salem Rangiris Jr. and Joseph Angelo Paguia, and European Union Ambassador to the Philippines Franz Jessen.
Writer from Marawi bags top prize in EU essay contest
(Philstar.com) - August 22, 2017 - 10:25am
MANILA, Philippines — The European Union Delegation in the Philippines honored on Thursday a native resident of Marawi, now a battlezone between state forces and a terrorist coalition in the country's south, as grand winner for its essay competition "What's EUr Story."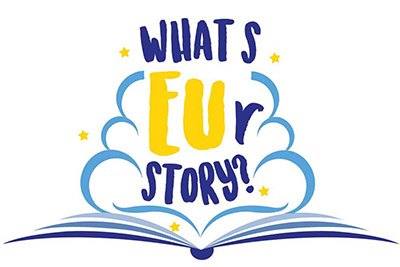 Salem Rangiris Jr., who hails from the capital of Lanao del Sur, wrote a compelling piece on the similarities of Filipino and European cuisines and related these with the two cultures' shared values.
Rangiris' essay fell under the "open category" for professionals. He is a hotel and restaurant management alumnus of the Mindanao State University, which recently reopened despite the ongoing urban battle.
Students Hannah Joy Ibarra from the University of Santo Tomas and Joseph Angelo Paguia from Mabini Colleges were awarded category winners for college and high school editions of the competition.
The "What's EUr Story" awarding ceremony, held in Makati, was led by EU Ambassador Franz Jessen, National Artist for Literature F Sionil Jose.
They were assisted by business development executive Emjae Villarey of Philstar.com, which is a co-presenter of the competition. The winning essays will be published on the leading news website.
The "What's EUr Story" essay writing competition invited young Filipinos aged 16 to 35 to share their narratives on Europe or the European Union in essay format. Travel memoirs, impressions and insights on the bloc or on any of the EU member states were welcome entries.
Jose and Jessen acted as grand jurors who decided based on substance, content, originality, analysis, adherence to the theme, organization, coherence, style and presentation.
At the event, Jessen congratulated the winners and praised them for their narratives.
"The narratives shared by young Filipinos have led to interesting, exciting and colorful narratives," Jessen said.
He talked about spoke about the power of written words in connecting people to people.
The ambassador also encouraged the youth to read and write more about the EU so they could become "ambassadors of goodwill" for both the EU and the Philippines. — Photos by RP Ocampo