Manny V. Pangilinan: The Chief Empowerment Officer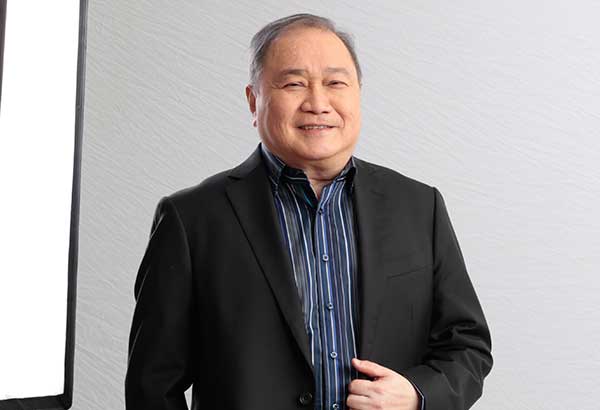 MANILA, Philippines - "Everybody pays a price for the life he or she wants," Manny V. Pangilinan said one wistful Sunday afternoon.
He pauses for a moment.
Pangilinan adds, "Maybe too high a price? What do you think?"
Edward A. Tortorici, Pangilinan's friend and business partner for nearly four decades, First Pacific's "enforcer" to Pangilinan's showier "founder," has his fingers on the pulse.
"Most people will never realize it, but the biggest sacrifice Manny gave up when he moved back to the Philippines in the late 1990s was his life," says Tortorici.
In the late 1990s Hong Kong, First Pacific was among the most prominent of the region's companies. A multinational with operations in more than 50 countries. A member of the core, 30-stock Hang Seng Index. Consistently voted the most admired or best managed.
Behind it all was the wily, many considered brilliant, Filipino who would later describe himself modestly as "just the original OFW."
The Original Celebrity CEO
A look back at a yellowed file of magazine clippings from the 1990s offers proof points to a celebrity lifestyle. Financial briefings breathlessly covered like fashion shows. Feature interviews, weekly coverage of deals, real or imagined.
And with it, a sense of Pangilinan's swagger, nay, First Pacific's swagger, in the face of tough headwinds that would later tailspin into the Asian Financial Crisis.
"We made significant investments into the Philippines because no matter the life Manny led then- he had a house on Victoria Peak, a luxury boat docked in the harbor, and a life of privacy, which was probably the most important to him or anyone- but he always had an eye to when he was going to say goodbye to most of those trappings."
"He wanted to go home. To be, 'Filipino,' and be Filipino wholly," remarks Tortorici, still moderately incredulous at the life choices Pangilinan has made.
"At the end of the day, the attractions of life overseas- and there were many, and not always apparent or obvious to many here- were outweighed by this overriding sense of service. Manny sensed that his mission in life was really about building enduring organizations in the Philippines, and training a class of managers that could really be called world-class.
Tortorici says wryly, "Though, Manny's right: sometimes the price you pay for the life you choose has no real proportion at all to reality."
Paying a price- by paying it forward
From his earliest days upon his return to the Philippines, Pangilinan sought opportunities to give back and contribute.
Chairmanship of Philippine Business for Social Progress. Basketball Association of the Philippines. Innumerable university, college and secondary school sponsorships. Emergency funds given to communities across the country.
In a way, despite having given up one life, Pangilinan decided that the price wasn't high enough. He needed to keep on giving.
"It's as if, as the years went by, Manny found a new purpose: from Chief Executive Officer to Chief Empowerment Officer. I mean, look at the generations of managers who have grown up in our companies. Look at the hundreds of small and medium enterprises who have found funding because of one of PLDT or Smart or Metro Pacific's schemes," says Tortorici.
In fact, among the most prestigious SME awards given today is the MVP Bossing Award. That and a slew of related entrepreneurial-focused programs is probably Pangilinan's biggest legacy.
"Manny is a lucky man, that's for sure. But it hasn't been easy. Whenever anyone is in the public eye in the Philippines, they can become targets for unscrupulous innuendo and rumor. Or worse. But look at him- nothing fazes him. He's just driven like that: to get up each day, go to work, and keep pushing the boundaries forward."
Tortorici considers for a moment.
"Maybe, this life of service that Manny sees himself in, is less a price for any life today than an admission fee to whatever life might lay in the great beyond. Whatever it is, I think Manny's life of service to his companies and his country is incomparable."
"I hope and wish he has a wonderful birthday, and finally takes that vacation he's been talking about since 1988!"