How to furnish your first home: Furniture business owner shares tips
September 6, 2023 | 9:51am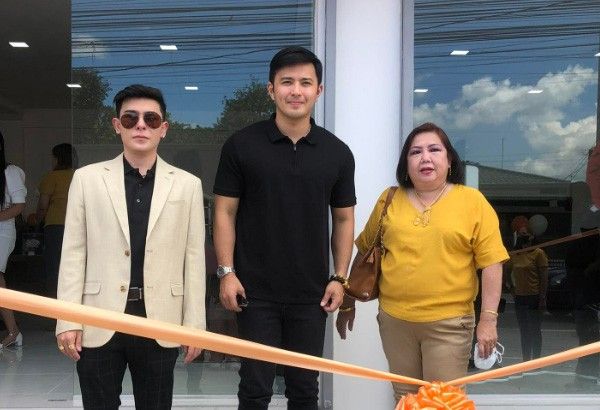 MANILA, Philippines — Moving to a new house soon?
Furniture Deals Philippines owner Al Navarro gave tips to young professionals on choosing the right furniture for their first home.
In an interview with Philstar.com, Navarro said choosing furniture for your first home can be an exciting and challenging task.
Here are his tips:
Determine your needs
Before you start shopping, make a list of the essential furniture pieces you need. Think about your lifestyle, the size of your home, and how you plan to use each room. This will help you prioritize your purchases and avoid unnecessary expenses.
Set a budget
Determine how much you can afford to spend on furniture. It's important to have a budget in mind to guide your choices and prevent overspending. Consider both the quality and longevity of the furniture when deciding on your budget.
Measure your space
Take accurate measurements of the rooms and doorways in your home. This will help you ensure that the furniture you choose fits properly and can be easily moved into your space.
Remember to consider the dimensions of the furniture itself as well.
Consider functionality
Look for furniture that serves multiple purposes, especially if you have limited space. For example, a sofa with a pull-out bed or storage ottomans can provide additional functionality. This will help maximize the use of your space and make it more versatile.
Quality and durability
Invest in well-made furniture that will last for years to come. Check the construction materials, finishes, and overall quality of the pieces you're considering. Look for reputable brands or manufacturers known for their craftsmanship and durability.
Comfort is key
Since furniture is meant to be used and enjoyed, prioritize comfort in your selections. Test out sofas, chairs, and mattresses to ensure they provide the level of comfort you desire. Don't compromise on comfort for style alone.
Style and aesthetics
Choose furniture that reflects your personal style and complements the overall aesthetic of your home. Consider the existing color scheme, architectural style, and any particular design preferences you have. Mixing and matching different styles can create an eclectic and unique look if done tastefully.
Consider storage options
In small spaces, furniture with built-in storage can be a lifesaver. Look for items like dressers, coffee tables, and TV stands with drawers or shelves. These pieces can help you keep your home organized and clutter-free
Add more pieces gradually
Remember, furnishing your first home is a process, and it's okay to start with the basics and gradually add more pieces as you settle in and your budget allows. Take your time, enjoy the process, and make choices that reflect your personal style and needs.
In the same interview, Navarro said locally-made furniture has the advantage of showcasing authentic craftsmanship and unique design elements that are often absent in mass-produced foreign brands.
"The locally-made furniture is a symbol of superior quality and durability. (They exhibit) the use of high-quality materials and meticulous attention to detail during the manufacturing process. This can help build trust with customers who are seeking long-lasting, reliable furniture," he said.
"(Local furniture makers) also offer customization options to cater to individual customer preferences. (They) allow customers to choose finishes, fabrics, colors, and even make slight design modifications. This level of personalization can set local made furniture apart from standardized foreign brands and create a stronger connection with customers."
According to him, "While local made furniture may have higher production costs due to the use of quality materials and craftsmanship," they "strive to offer competitive pricing. Implement efficient production processes, explore partnerships with local suppliers, and find creative cost-saving solutions without compromising on quality. This can help address the price sensitivity often associated with foreign brands."
He admitted that overall, "the battle between local made furniture and foreign brands is won by highlighting the unique value proposition, emphasizing quality and craftsmanship, connecting with customers on a personal level, and leveraging the advantages of being locally rooted."
Navarro, who went recently to Australia to look for business opportunities, said that the emergence of e-commerce has made an impact on the furniture business.
"Online furniture retailers such as our company have gained popularity, offering consumers a wide selection of products, competitive prices, and convenient shopping experiences," he said.
"The furniture business has traditionally been a stable industry, as people continually require furniture for their homes, offices, and other spaces."
RELATED: '100% Filipino-made': Pampanga furniture maker shares success story despite pandemic