Celebrating the Filipino Heritage
October 15, 2022 | 12:00am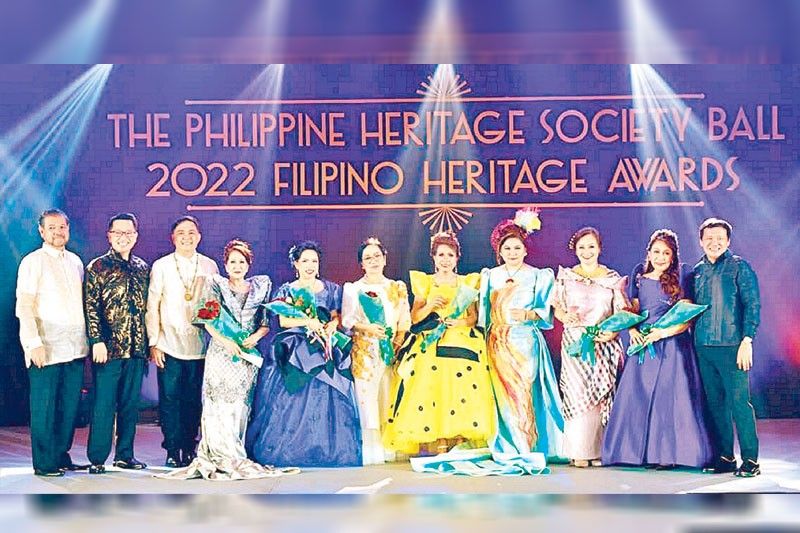 The 2022 Philippine Heritage Society Ball and Filipino Heritage Awards held at the Fiesta Pavilion of the historic Manila Hotel in Ermita, Manila, was a resounding success. Made possible by the untiring efforts of Philippine Heritage Society (PHS) founders Sherwin Sozon, Tess Castro, and Nathan De Leon, together with PHS committee chairman Mache Torres Ackerman, the event was a meaningful celebration of our rich heritage and shared history.
LyrOpera artists and the Philippine Tenors serenaded the guests throughout the night. The said event had three major highlights, first of which was the lovely dance number of PHS members and their partners to the music of Tanda de Valse composed by Jose "Pitong" Ledesma and choreographed by Dalah Pia.
Next was the presentation of the prestigious Heritage Awards to the evening's deserving winners, including the owners of Sarao Motors (awardee for Design), the owners of The Aristocrat Restaurant (awardee for Service), Liza Macuja-Elizalde (awardee for Dance), lawyer Dominador Buhain (awardee for Publishing), and National Artist for Music Fides Cuyugan-Asensio (awardee for Music).
The finale was a Filipiniana fashion show that highlighted the stunning creations of the country's top designers, which