Be 'green-minded': Experts give tips to reduce individual, business carbon footprint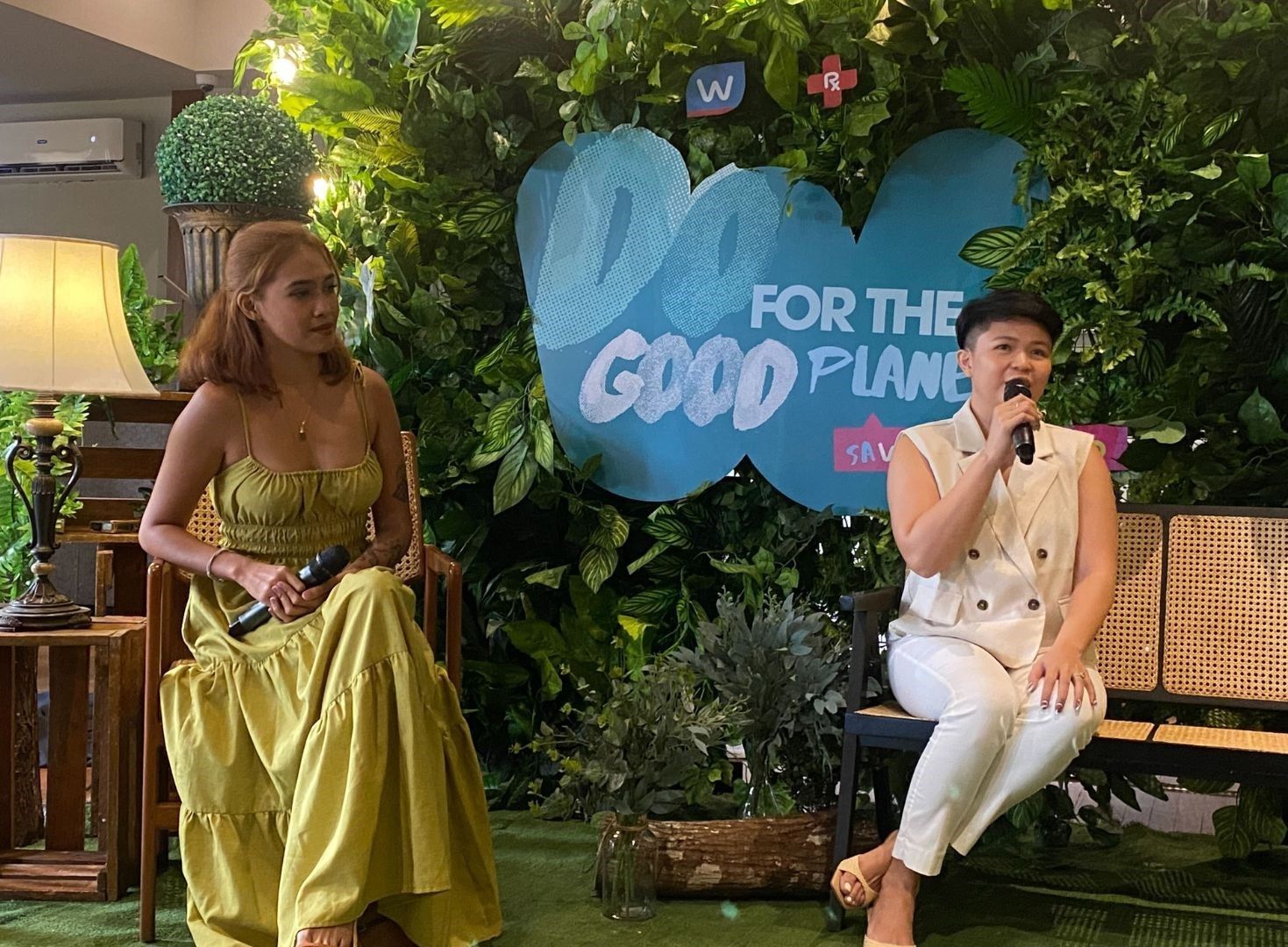 MANILA, Philippines — Healthcare and beauty store Watsons is inviting Filipinos to join them in their efforts in reducing one's carbon footprint and combat the effects of global warming.
For the past few months, the company has been conducting a "Do Good" series of webinars that revolve around social and environmental issues according to the United Nations' Sustainable Development Goals.
Last June 23, the company held its first-ever in-person "Do Good" event titled, "Do Good For The Planet," which focuses on reducing one's carbon footprint.
Watsons' Public Relations and Sustainability Director Viki Encarnacion recounted the past "Do Good" webinars the company hosted, with environmental issues including "Do Good For The Oceans" last September 2021 about plastic pollution and marine biodiversity and just last March's "Do Good For Earth" about recycling and climate change.
ClimatePartner Commercial Sustainability Manager Jack Warren, who spoke via a videocall as he is currently in the United Kingdom, said it helps to know where carbon emissions originate from.
Warren presented data on the sectors that heavily contribute to carbon emissions, the major ones being from electricity production, transportation, the industry sector (particularly from coal, oil and cement), and the food and agriculture sector.
Zero-waste lfiestyle advocate Rizza Lana Sebastian pointed out that the system is not yet built to be zero-waste, which environmentalist Cat Triviño expounded on with the example that eco-friendly products are often viewed as expensive when they should now be the norm.
Sustainability hacks
Earlier in his talk, Warren touched upon corporate carbon footprints and personal carbon footprints, and both Sebastian and Triviño shared some lifestyle hacks to best monitor and reduce the carbon footprint on an individual level.
Sebastian shared that more than half of her wardrobe are brought from thrift stores, and encourages everyone to consider reusing clothes as often as possible rather than buying new ones.
Related: Philippines lags behind in terms of green transition
She also recommends conducting a "trash audit" wherein one goes through all their garbage and see what disposals can be limited like tissues and food waste.
As a frequent traveler because of her advocacies, Triviño suggests being mindful of one's travels, citing the big difference it makes by flying economy instead of business class.
Triviño says doing research on the destination will be a huge help so that resources to be purchased or brought can be considered ahead of time, and to look for places that promote sustainable tourism.
On a local level, Triviño added that if possible, consider walking or using a bike to get around and if areas are too far, use public transport instead.
Sustainability efforts
In regards to the company's carbon footprint, Encarnacion admitted that there is still much to be done but their company is already beginning to take steps into being a more sustainable one.
Encarnacion said their company will begin by installing refill stations at their stores where customers can bring used bottles and just pay for the amount of content they purchase; this initiative will be piloted in Watsons' SM North Edsa and Megamall branches.
The company is also moving toward becoming "greener" in its stores that utilize renewable energy, as Encarnacion shared that the company is currently testing solar energy use.
Encarnacion also added that future Watsons stores will be constructed with recyclable materials so that in the event that those branches close down, these materials can be repurposed for the incoming store.
RELATED: Nature-inspired, eco-friendly picks for sustainable fashion, beauty and home