Fresh and faithful Italian at A Mano
October 9, 2021 | 12:00am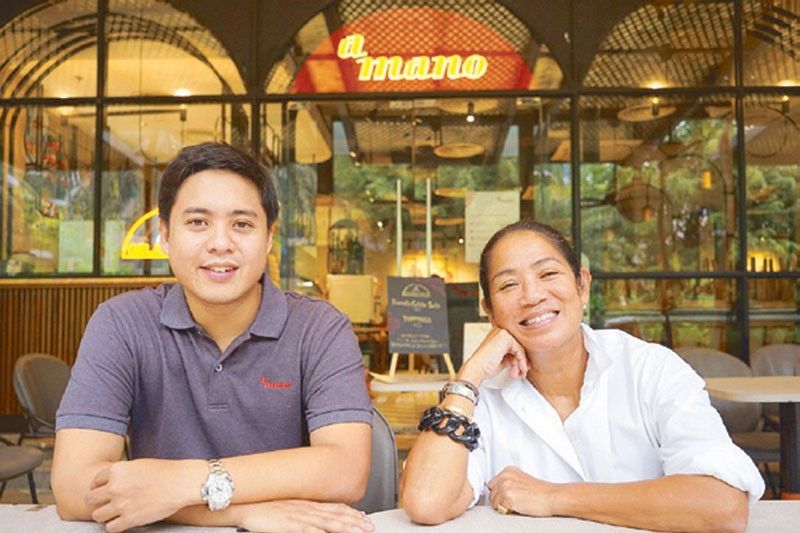 To be able to do what you love and love what you do is a testament to all the hard work it took to get there.
This holds true for Amado Fores, son of well-known chef Margarita Fores, as he recently celebrated the second anniversary of his first restaurant.
It's a continuous journey for the mother-and-son tandem as they travel the world together to gain experience and more knowledge in everything Italian.
Amado fell in love with the freshness and pureness of ingredients and found his passion for creating everything from scratch, which led him to aptly name his restaurant A Mano, which means "made by hand" in Italian.
Before his restaurant opened in 2019, chef Carla Brigliadori, an Italian chef from Casa Artusi in Italy, flew to Manila and taught the chefs of A Mano everything they needed to know about making their pastas and pizzas properly from scratch. It didn't take long before Amado put together a unique menu that quickly became popular among patrons.
One of their signature dishes is the Focaccia di Recco, a Ligurian flatbread cooked in Italian copper pans filled with stracchino, mozzarella, and a blend of different cheeses.
Another house specialty and a must-try is the recently created Burrata Gelato Soft, a unique spin on burrata on the dessert side — something no one has attempted or achieved in the Philippines.
Everything in A Mano is made fresh and from scratch daily. Following his mother's footsteps yet leading his own path, Amado dreams of having his own group of restaurants.
* * *
A Mano is located at R1 Power Plant Mall, Lopez Drive, Rockwell Center. For more information, contact them at 0917-552-6266 and follow their social media accounts on Facebook and Instagram at @amano.ph.
* * *
You may email me at jjlitton@indanet.com. Follow me on Facebook and YouTube: Johnny Litton by Jayelles PH and on Instagram: @jayellesph.