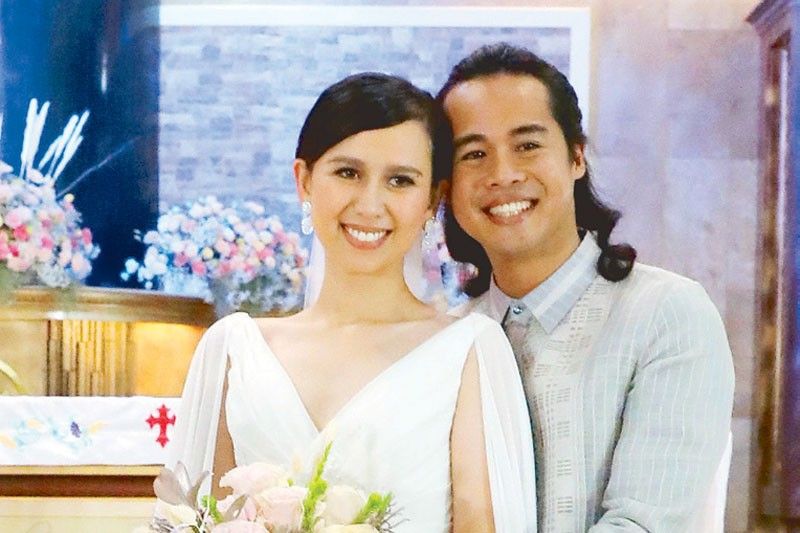 Iñigo Taojo and Mikaela Magat
STAR/ File
Iñigo Taojo & Mikaela Magat: A memorable wedding in Davao
This wedding happened right before the pandemic, so it will be remembered as the last big gathering in Davao where facemasks were not required.
It also marked the union of the prominent Taojo and Magat families of Davao.
"When Iñigo started dating Mikaela, I couldn't help but think how this must be the handiwork of some souls who once lived very closely — their grandfathers," relays Iñigo's mom, Bing Taojo.
As executives in a logging company in the early '60s with working desks next to each other, as neighbors, outing buddies together with each one's families and even as they retired from their jobs, they have always been close. Their children have remained close but some of them have started their families outside Davao.
Fast forward and upon the prodding of mutual friends as well, this young couple found out how they complemented one another until love blossomed.
Both families of Iñigo Taojo and Mikaela Magat are from Tagum City, Davao del Norte. After graduating from the University of Asia & the Pacific in 2011, he came home to train in the various family businesses: gold mining, processing and trading, real estate development, memorial parks, fuel and oil distribution, among others. He is now executive vice president for operations of the family-owned Hexat Mining Corporation, which was founded by parents Butchoy and Bing Taojo.
The bride Mikaela, whose parents Jong and Rhoda Magat are into construction and aquaculture, passed the Physician Licensure exams in 2018 and is still contemplating what field of specialization to pursue. She was resplendent in both Vania Romoff wedding gowns she wore for the ceremony and reception, while Iñigo was a dapper in Randy Ortiz.
After the church ceremonies in St. Joseph the Worker, their 800 guests proceeded to Dusit D2 Davao for cocktails in the hotel's lobby, poolside and cafe. Annie Paz Lim, the wedding organizer, gave the Dusit Thani Grand Ballroom a tropical-autumnal vibe.
One of the highlights of the night was the toast to the newlyweds with wines flown from the Coombsville region of Napa Valley, California, by Napa de Oro especially for the wedding. More than a celebration of the union of the two families, it was also a reunion for both that deserved the best wine.
Besides, two beloved grandfathers up there could also be smiling while raising their glasses to agree, "Good job, pare."