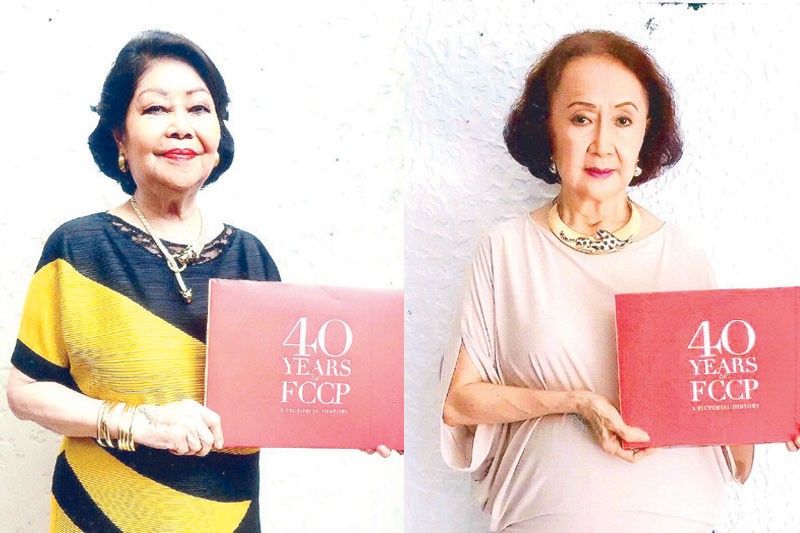 Friends for Cultural Concerns of the Philippines (FCCP) president and 40 Years of FCCP: A Pictorial History co-publisher Mimi Valerio with the exciting commemorative coffee-table boo and FCCP past president and 40 Years of FCCP: A Pictorial History co-publisher Nonie Basilio
STAR/ File
The Friends for Cultural Concerns of the Philippines (FCCP), in celebration of its Ruby Anniversary, has released its commemorative book entitled 40 Years of FCCP: A Pictorial History. Co-published by the ultra-hardworking FCCP past president Nonie Basilio alongside the efficient FCCP board under the leadership of president Mimi Valerio, the book is a stunning collection of pictures showcasing the club's rich history — from its birth to its growing pains, until it became the stalwart that it is today, known for advocating for arts and culture in the Philippines.
Hardbound in ruby red, the 204-page book is in full color and documents the past and present socio-civic and cultural events of the historic club and will surely be a fascinating read for those who have an affinity for Philippine art and culture.
For those interested in getting a copy of the book or for more information, call Angie at 8817-3905.