A fine eye for local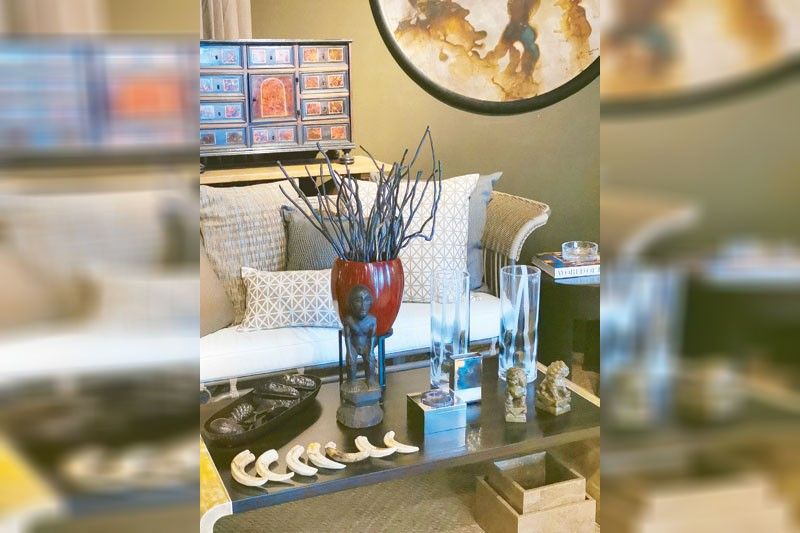 The golden age of local is here. The consciousness for things Filipino has been heightened in recent years. Rustan's has always promoted "Our Very Own." SM has successfully expanded their Kultura to freestanding stores. And Bench has always been the top hip Filipino shirt and pants retailer. Fairs promoting Filipino fashion, food and home wares, such as the annual ArteFino by Cedie Lopez Vargas' group, have met success. Ben Chan's "Love Local" and his Ternocon have sparked a more nationalistic fervor in our hearts. Marga Nograles' Kaayo brand has been admirably promoting Mindanao culture with a modern vibe.
The current pandemic has also made us more appreciative of what we have. Deliveries of food by a new breed of creative entrepreneurs such as Noel Manapat with his Carmen and Consorcia are talking straight to our very Pinoy stomach.
The weather forecast: It's raining Filipino.
Filipiniana has always been around. But what made it more attractive in recent years? A finer eye, a fresh take on centuries-old styles. In short, product development.
This exactly, is the strength of W/17, a purveyor of home wares, furniture and art objects. It sells both imported and local, but its local is exceptional.
Kaye Tinga, famous woman of style who is cofounder and managing director of W/17, affirms: "We noticed there is more awareness and appreciation for local well-made handcrafted products. Our products are handmade and do not come from a factory line.

"There is still a premium placed by certain clients on branded and imported products like dinnerware and linens," adds Tinga.
But W/17's local products are exceptional; we don't see them anywhere else.
Andy Vazquez Prada, creative director and cofounder of W/17, explains: "We design and develop everything ourselves. We guide and work closely with the manufacturers and artisans. And we learn from them as well.
"We have the highest regard for our local products and put them side by side with the best from the world — the finest antiques and rare finds," says Prada. "We are proud of all our merchandise. Each product is carefully curated, from the simplest up-cycled drinking glasses, the beautiful stoneware and fine bone china dinnerware to furniture and accessories made of fine stone, stingray, vellum and other exotic and sustainable materials."
Here, we asked Tinga and Prada to create vignettes showing a mix of their W/17 wares.
* * *
W/17 is located at Warehouse 17, La Fuerza Compound, 2241 Pasong Tamo, Makati. For inquiries, call +63 918 8801717 and 84781717, or email [email protected]
* * *
Follow the author on Instagram and Facebook@milletmartinezmananquil. Email her at [email protected].