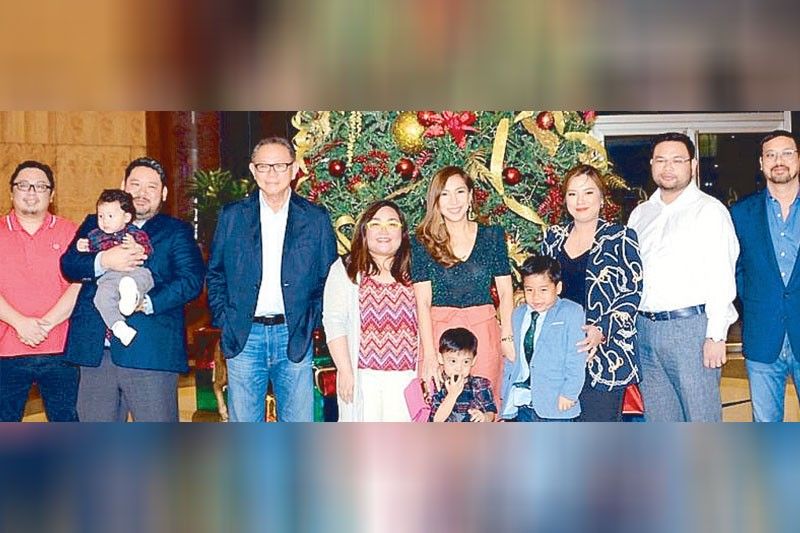 John Oswald Nicholas, The Bellevue Manila managing director Patrick Chan with baby Sebastian, The Bellevue Hotels & Resorts (BH&R) chairman Johnny Chan, Nicole Chan-Nicolas, Denice Chan with sons Rafael and Gabriel, Yumi and husband The Bellevue Resort managing director Dustin Chan and B Hotels managing director Ryan Chan
It's Christmas time at Bellevue Manila
The Bellevue Manila, under the leadership of the hardworking and well-respected The Bellevue Hotels & Resorts (BH&R) chairman Johnny Chan, recently held a special Christmas tree lighting ceremony to signal the start of the holiday season.
Known for holding events and activities that are perfect for the family, the much-awaited yearly tradition was also attended by the chairman's diligent sons, The Bellevue Manila managing director Patrick Chan, B Hotels managing director Ryan Chan and The Bellevue Resort managing director Dustin Chan and their families.
The Bellevue Manila is truly a wonderful destination of choice this Christmas season.