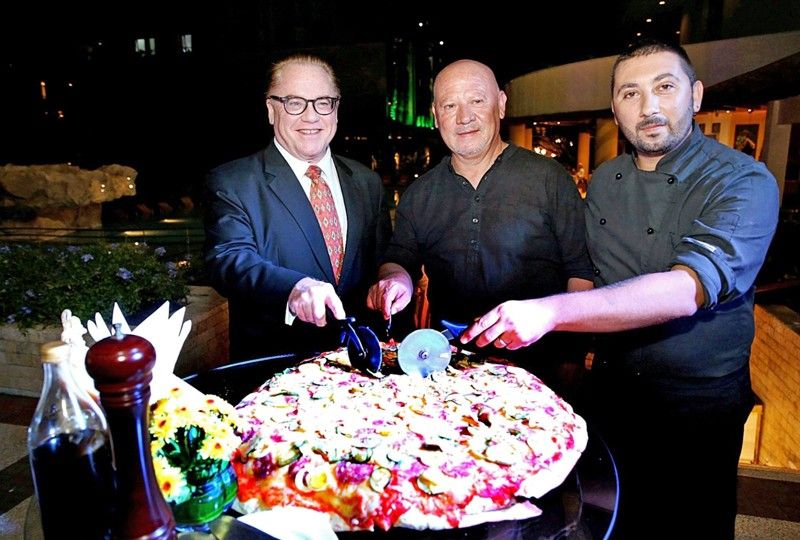 Marco Polo Plaza Cebu (MPPC) general manager Brian Connelly, chefs Giuseppe Genco and Luca Genco lead the pizza slicing ceremony at MPPC's La Dolce Vita.
The sweet life at Marco Polo Plaza Cebu
Italian dishes were aplenty as top-notch five-star hotel Marco Polo Plaza Cebu (MPPC) celebrated Marco Polo's 765th birthday with an Italian party at El Viento Restaurant and Pool Bar. Led by the diligent general manager Brian Connelly and the industrious director of sales and marketing Lara Constantino-Scarrow, a thrilling poolside party was held for the launching of La Dolce Vita which featured Italian specialty dishes. With the theme Eat and Drink Italian, the hotel's skilled culinary team in collaboration with Giuseppe Pizzeria & Sicilian Roast prepared delectable Italian masterpieces. Guests enjoyed not just traditional Sicilian comfort food but splendid Italian wines as well.