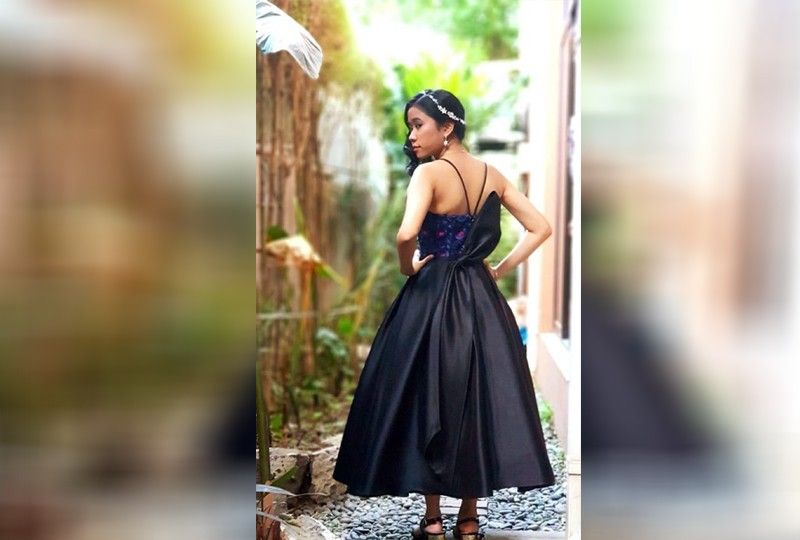 Happy Place: Eldest daughter Stephanie pose in garden.
'There's no gloomy area, so it's depression-free'
THE PHILIPPINE STAR: What is the first thing you do upon waking up?
LOUIE GUTIERREZ: I'm always the first one to wake up early, at around 6 a.m. So I open all the windows and the curtains and let the light in the house.
What is your favorite spot in your home and why?
The (living room) sofa, because I like to lie there and look up. You see the staircase, the lights, the dining, the garden, everything. It's like in one photo — you see the soul of the house.
How would you describe your home?
Very light. There's a lot of light coming in, and of course, I think that's very important, especially since we have four very active kids. There's no gloomy area in the place, so hopefully it's depression-free (laughs). That seems to be today's buzzword. So I guess we're fit for non-depression.
How would you describe your homemaking style?
We like to entertain. Since my wife worked with Cathay before, she's used to entertaining, and we have a 14-seat dining table, so our invitation is only up to 14 people (laughs).
Which furniture pieces or home accents have the most sentimental value for you and why?
I think most of the pieces have a story. For example, the Chinese cabinet, because Maye lived in Hong Kong for a while, and of course, the paintings, especially the Galicano, since we got married there in San Sebastian so it reminds us of our wedding.
What do you collect?
Well, I used to collect a lot of stuff, as you can see. A lot of old stuff — a lot of junk for other people but art for us. But lately, of course, we realized that there are more important things than the material, so I've stopped myself from buying stuff and focus on experiences with the family.
What books are on your table? What are you currently reading?
Actually, my bucket list is to be a good speaker, so I like to read books on how to speak well in front of people. I'm a very private person, but I'm getting to the point where you'd like to share your ideas, so I'd like to find the best way to share my ideas where people will really listen.
Is there any interior designer or architect that you follow or like?
Whatever I feel fits my family's lifestyle, then that's what I follow. I'm not necessarily a brand person; I like to follow my own style.
Even in terms of jewelry?
Well, yes. I think Silverworks has become what it is and it's still relevant because we don't copy. We come up with our own ideas. Of course, the competitors will benchmark on us, but at the end of the day, we'd like to say that we are a unique Filipino brand.
In case of fire, what's the first thing you would save?
(Laughs) Our lives! I think our house is so open. Hopefully it's easy to get out of the house.
What is the last thing you do before going to bed?
We pray, of course. My wife and I, we wake each other up to pray. Thank God for all the blessings.