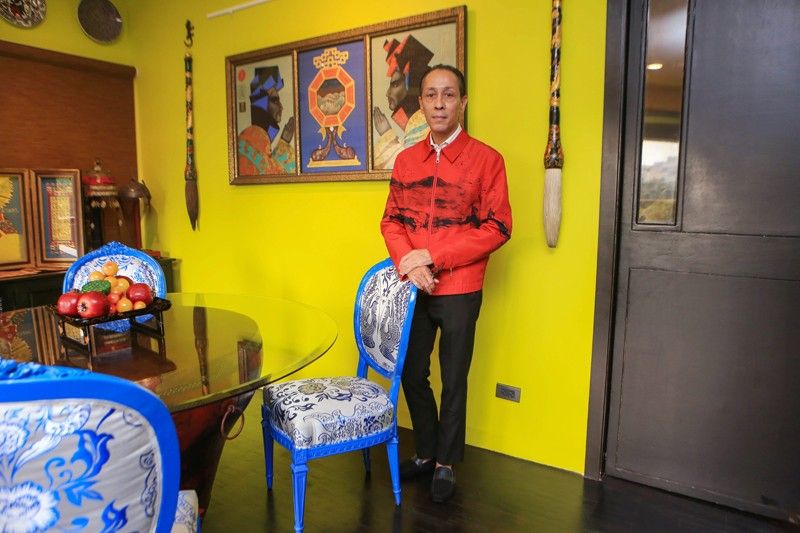 Mark Higgins in his studio's dining area: Giant paintbrushes from a Hong Kong art-supply store flank his paintings on the chartreuse wall. He also transformed the chairs from Betis, Pampanga.
'My studio is my favorite spot, because it's where the most personal side OF me comes out'
What is the first thing you do upon waking up?
Mark Higgins: Have a coffee and a cigarette.
What is your favorite spot in your home and why?
My studio, because obviously it's where the most personal side of me comes out — it's where I work. And the kitchen, because I'm Cancerian and ever since I was a little kid, I was in the kitchen cooking.
How would you describe your homemaking style?
Do you mean entertaining people? Very relaxed. I do all the cooking usually for guests. I know I don't look like I eat a lot, but I cook. I do a lot of Italian food because I spent a lot of time in Italy and some other parts of the Mediterranean. I cannot cook Asian food to save my life. I cannot do adobo or stir-fry — my sister says it tastes mestizo.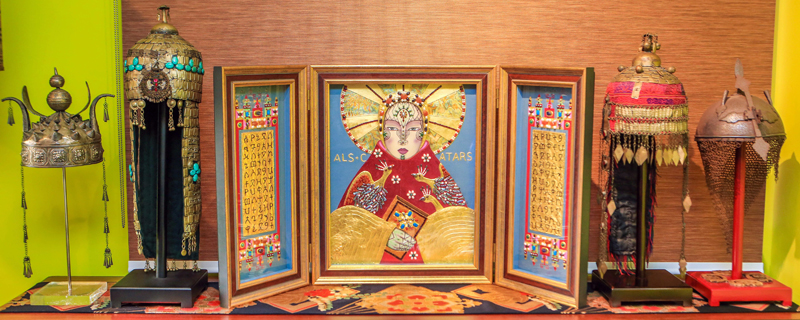 Bridal helmets from Uzbekistan, India, and the Miao tribe bookend Higgins' triptych.
Which pieces of furniture or home accents have sentimental value to you and why?
It's not my taste, but the mirror that was given to my lolo, who was Chinese, on his 70th birthday. (On it are) his name, and the greetings are "long life."
And these manuscript pages because I've collected them for over 25 years.
And this doge's hat. In Venice there's this store called Bevilacqua, which is a really old passamaneria (passementerie) where they have all these hand-woven velvets and brocades. For some reason they were selling that, and of course, who else would buy it but me?
These porcelain brushes because I love them and they're very rare.
What books are on your night table? What are you currently reading?
I tend to read several at a time, books like The New Silk Roads by Peter Frankopan, The Catalogue of Shipwrecked Books by Edward Wilson-Lee, and Sea of Faith: Islam and Christianity in the Medieval Mediterranean World by Stephen O'Shea.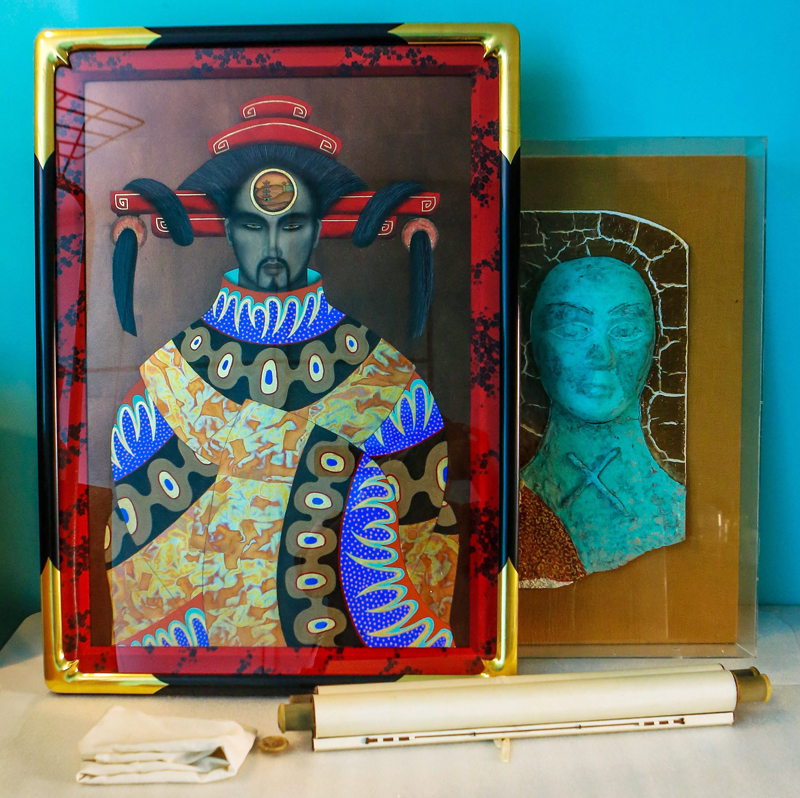 Higgins mixes Southeast Asian influences in his art, as well as in his studio.
Is there any interior designer or architect you like or follow?
No, I don't really follow interior designers.
What about fashion designers?
My mom was very progressive in her thinking, so in the '80s she and I both adored Issey Miyake. In fact, she met him. He came here and they had lunch together with some friends, and I was really upset because I was in college in New York.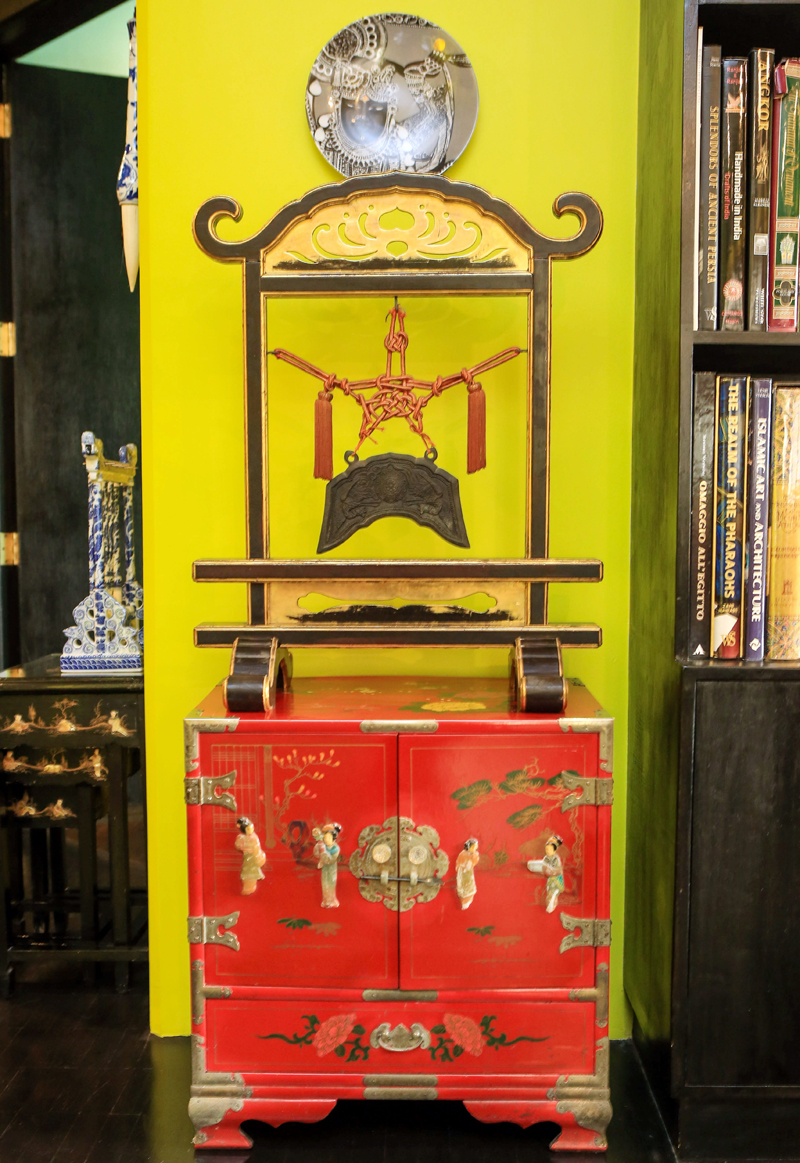 On top of the cabinet is an antique temple gong Higgins bought in Japan.
In case of fire, what's the first thing you would save?
My paintings, because those are irreplaceable. I learned this from my grandfather; they were in Bicol during the war and hid for two years in the mountains from the Japanese. He always took with him photographs. He said, "You can never replace these." I still have the album at home.
What is the last thing you do before going to bed?
Smoke a cigarette.