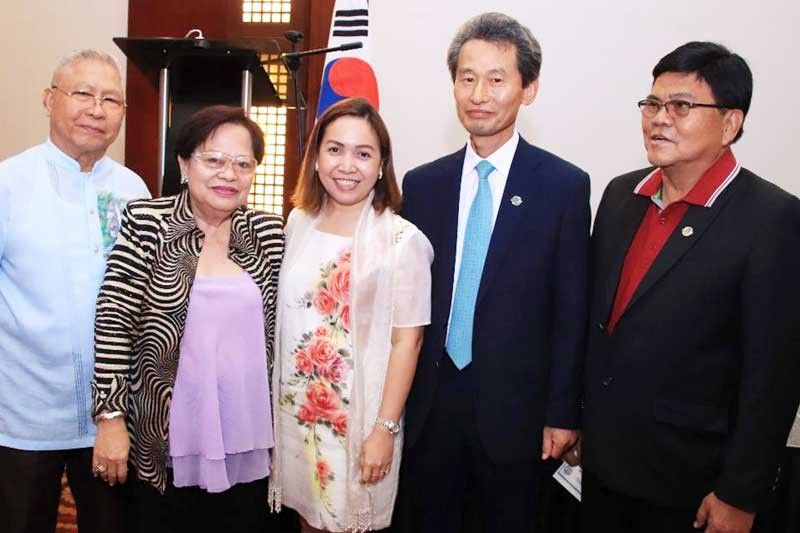 Consul General Oh Sung Yong (second from right) with Felipe and Ester Velasquez, Mayor Mary Therese Sitoy Cho of Cordova, and Cebu Vice Mayor Edgardo Labella.
Korean Consul General Oh Sung Yong bids Cebu farewell
Nearing completion of his duty as Consul General of Korea Oh Sung Yong hosted a farewell reception at the City Sports Club to bid farewell to friends and acquaintances who have made his stay in Cebu very fulfilling, unforgettable and certainly most memorable.
The well-respected Oh Sung Yong came to Cebu on May 2016 and in those three years he had the privilege of witnessing many milestones in the expansion and nourishment of Visayan-Korean relationship.
That same year, he hosted the first reception celebrating the Korean National Day in Cebu where Korean and Filipino guests shared an enjoyable evening of Korean culture and fellowship.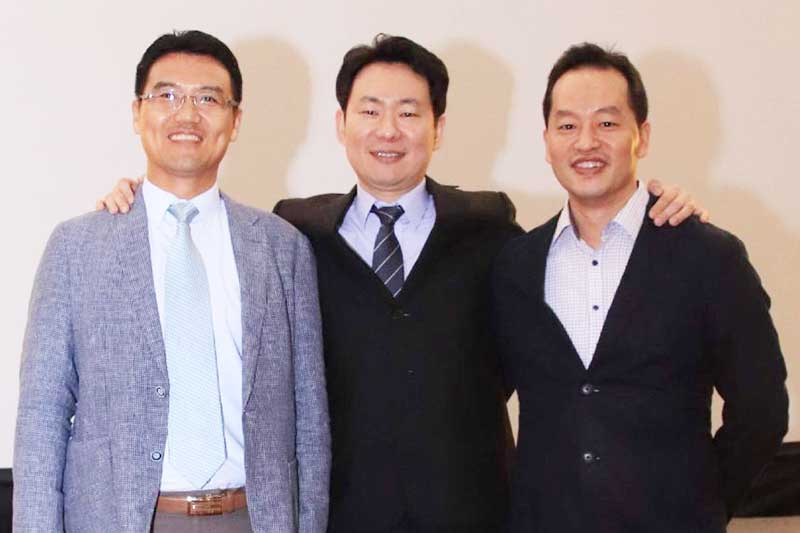 Consuls Oh Young Hun and Park Seongho with Sim Sung Won.
In October, the Consulate together with the Police Regional Office 7 and King Sejong Institute in Cebu signed a memorandum of understanding to launch the Korean language training for police officers. With this exercise the police are able to understand and communicate with Korean nationals who may need assistance.
As to strengthening the security and ensuring the safety of its citizens in the Philippines, the Korean government donated 130 new patrol vehicles to the Philippine National Police, 25 of which were already delivered to PRO 7. Likewise, 120 investigation kits and 142 motorcycles will soon be handed over to the Philippine National Police this coming May.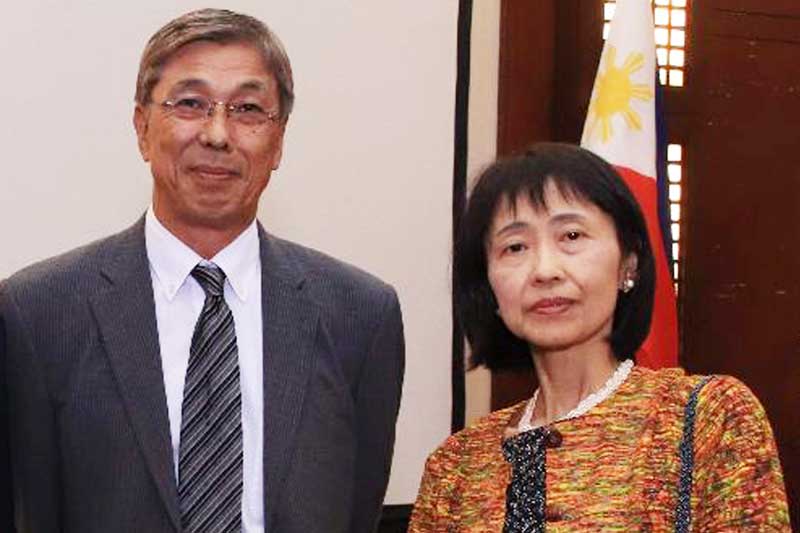 Counselor and Director of the Consular Office of Japan, Chiharu Tsuruoka, and his wife Mariko.
As for tourist arrivals, there was an impressive increase in Korean visitors to the Central Visayas during the past three years. Oh Sung Yong was delighted to report that Korean visa applications at the consulate increased 2.6 times over the same period, boosting mutual exchanges between both countries.
On a personal note, the Consul General shared some of his many memorable experiences while visiting the beautiful islands of Bohol, Negros, Panay, Leyte and the neighboring places in Cebu such as Bantayan, Camotes, and Moalboal, among others.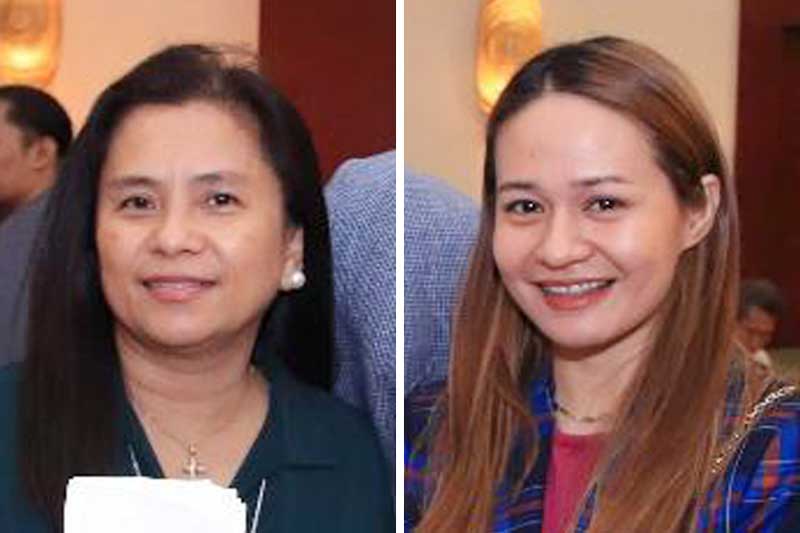 Prosecutor Liceria Rabillas, lawyer Kara Mae Noveda.
Bidding farewell to his guests, Consul General Oh Sung Yong had this to say: "Endings are just beginnings and for every goodbye, there will always be open doors for hello."