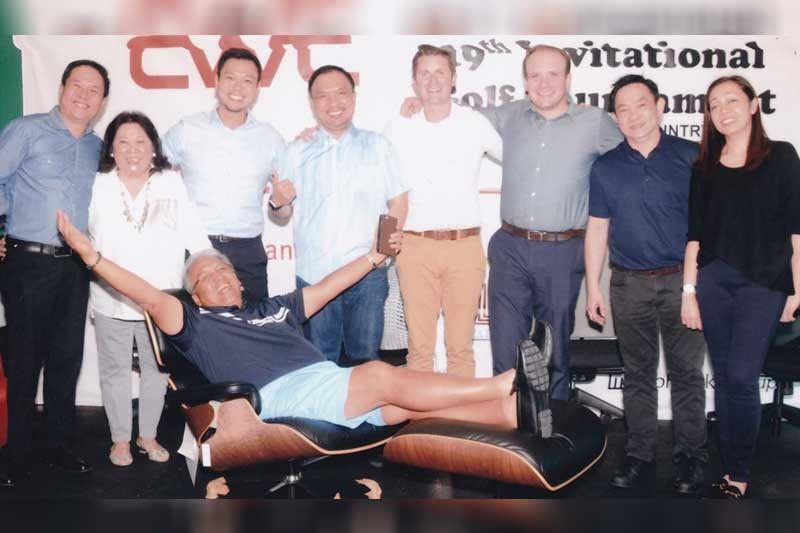 Eames lounge chair and ottoman winner Efren Cruz with (standing) CWC International Corp. (CWC) president Fred Yuson and PR manager Inday Torres, Herman Miller senior market manager Jack Ang, regional sales director-Southeast Asia Alex Say and account manager Matt Geddes, Colebrook Bosson regional manager-Southeast Asia Joseph Rinkinen, CWC VP for operations Edmund Vengco and CFO Editha Poblete.
CWC International Corp. (CWC), a company that carries high quality interior and architectural furnishing products for interior architecture leading in the corporate, hospitality and home industry and exclusive dealer of Herman Miller in the Philippines, held its 19th Invitational Golf Tournament at Wack Wack Golf and Country Club in Mandaluyong City.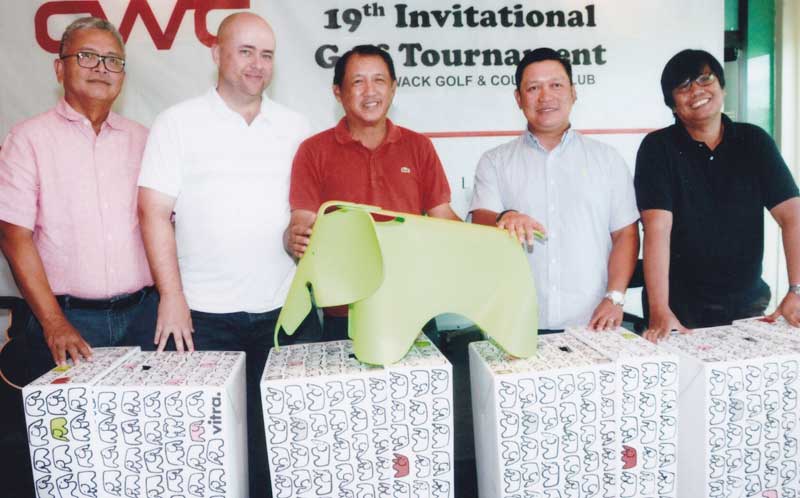 Robert Umali, overall champion Tony Kennely, Class C 2nd runner-up Carlos Roxas, Ramon Tubilla and Benjie Cabebe.
Under the leadership of CWC president Fred Yuson, the event was a celebration of friendship, camaraderie, and the successes of the past year. Attended by the company's staff and loyal customers, the tournament was a delightful culmination of the wonderful year CWC had. Many of the guests took home the event's exciting raffle prices.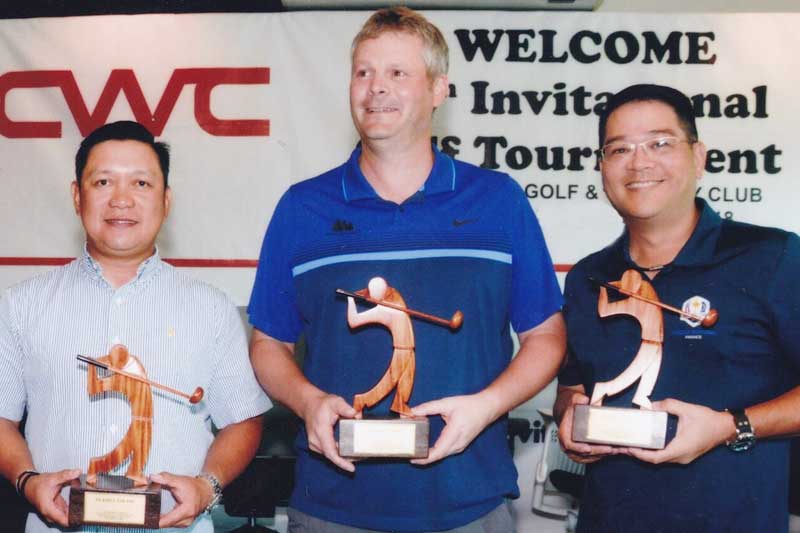 Nearest to the pin winner Ramon Tubilla, shortest drive winner Arthur Conn and longest drive winner Raymond Lacdao.
This year's tournament winners were overall champion Tony Kennely, Class A low gross champion Herbert Chan and champion Raymond Lacdao, Class B low gross champion Steve Lawrence and champion Edwin Gumila, Class C low gross champion Manny Inumorable and champion Noly Inumorable, Class D low gross champion Remmel Ortiz and champion Frankie Flameno and Class E low gross championAlvin Vega and champion Joco Raegan.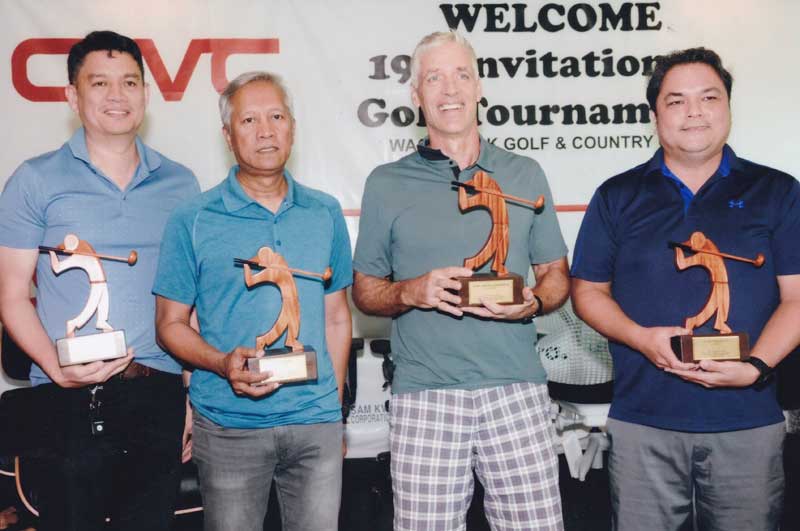 Class B 2nd runner-up Vince Tabing, champion Edwin Gumila, low gross champion Steven Lawrence and 1st runner-up Zieg Lopez.