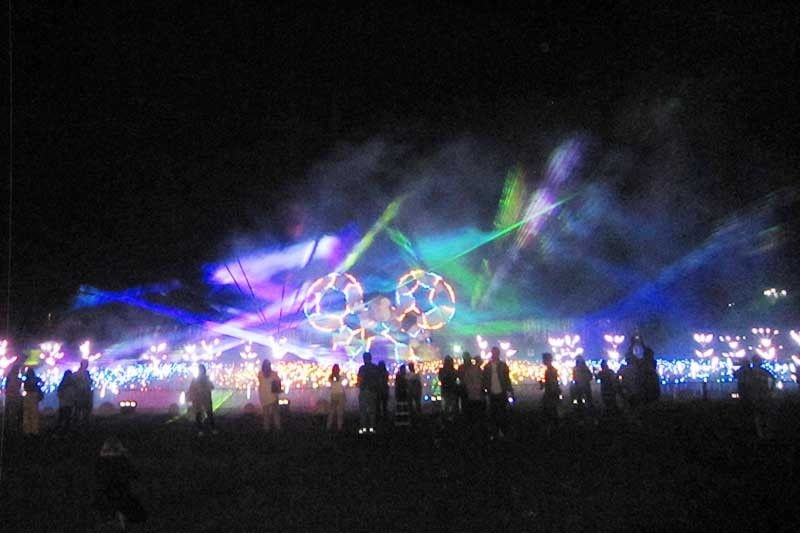 Ayala Land's largest sustainable estate Nuvali presents its annual immersive light and sound show in partnership with The Walt Disney Company Philippines.
Reimagine the magic: Nuvali's festival of lights
A giant version of Mickey Mouse's iconic ears dominate the field and serve as centerpiece for the magical light-and-sound show.
MANILA, Philippines — Imagine this: a wide-open field with 5,000 tulip-shaped LED bulbs illuminating the dark night, changing colors while a medley of Disney tunes and Christmas carols play in the background. Celebrating its 30th anniversary this year, Ayala Land partnered with Walt Disney as it marks the first appearance of Mickey, the world's most famous mouse, 90 years ago. A giant version of Mickey Mouse's iconic ears dominate the field and serve as centerpiece for the magical light-and-sound show.
With the title "Reimagine the Magic: A Festival of Lights," Nuvali once again presents its annual light and sound show at the open field, also known as The Fields, in Ayala Land's largest sustainable estate in Sta. Rosa, Laguna. Now in its third year, what makes Nuvali's "Festival of Lights" different from those in Ayala Triangle in Makati and Vertis North in Quezon City is its open field setting, says Nuvali marketing manager, Jennifer Chua. "Visitors can enjoy the wide-open space, fresh air and cool breeze without having to travel too far from the city." Nuvali is just about a 50-minute drive from Makati, and about 15 minutes from the Sta. Rosa exit.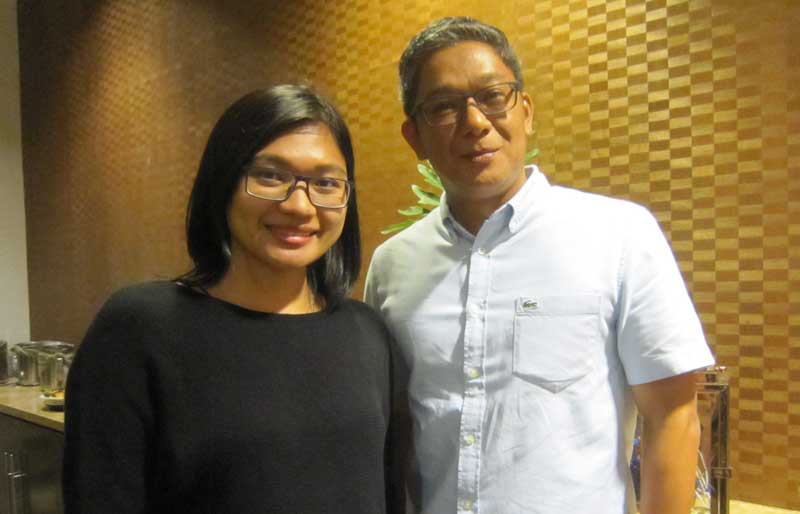 Nuvali marketing manager Jennifer Chua and general manager John Estacio.
The light and sound show, which opened to the public on Nov. 24, will run until Jan. 13, 2019 daily every 30 minutes from 6 to 10 p.m. In addition to the glowing tulip stems that change colors, there are anahaw-shaped tube lights, so-called intelligent lights and laser lights as well as aurora borealis-type effects. The lighting effects created by Voltaire de Jesus and Ian Bautista are complemented by well-loved Disney tunes such as When You Wish Upon a Star, Beauty and the Beast, and Let it Go from Frozen as well as a medley of Philippine Christmas carols as arranged by Rony Fortich, composer and former musical director of Hong Kong Disneyland. As in the previous years, there is also a 50-meter lighted tunnel that has become a popular photo op spot for selfies and Instagram. Brightly-lit Christmas trees dazzle and delight.
Unique to Nuvali's Festival of Lights celebration is its fundraising initiative for Hero Foundation, which "responds to the needs of families left behind by our fallen soldiers," Nuvali general manager John Estacio explains.
For a P50 donation, donors will be given fast-pass access to the show, a spot in the bleacher seats and Disney-themed bottled water. Guests who would like to donate may register and pay online or inside the venue itself.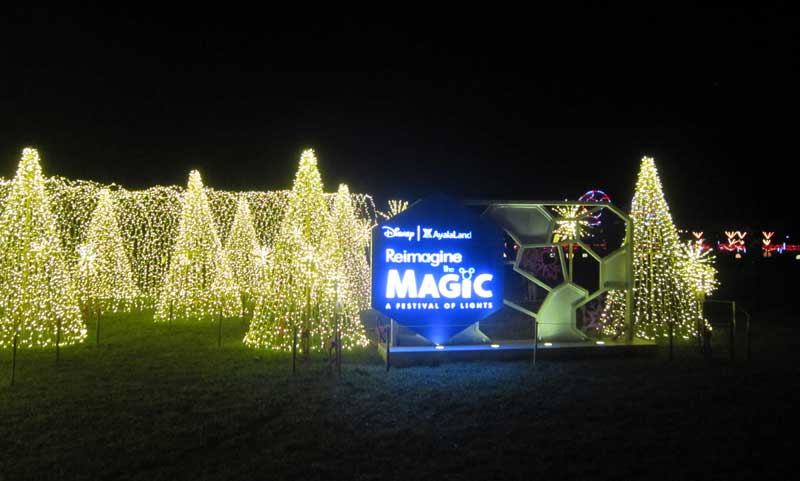 Nuvali's holiday light and sound spectacle "Reimagine the Magic: A Festival of Lights".
Holiday guests can also enjoy a wide range of activities in Nuvali, from shopping and dining at Solenad Mall to exploring the off-road biking and running trails as well as the wildlife and bird sanctuary within the estate. Or they can simply relax by the four-hectare man-made lake right next to Seda Hotel for a perfect weekend staycation. The Solenad Christmas Bazaar, featuring food and holiday gift items, runs every weekend until Jan. 6, 2019.
Entrance to the light and sound show is free of charge. The venue can accommodate 10,000 people at a time. In its first year, Nuvali's Festival of Lights attracted 800,000 spectators. In its second year, 2.2 million came. "On Christmas Day alone, 180,000 came to watch the show in Nuvali, as compared to 110,000 visitors who went to Luneta in Manila on Christmas Day last year," Estacio shared this piece of trivia.
With its enchanting Disney theme that will surely appeal to both the young and young at heart, an even bigger crowd is expected this year.
Imagine that!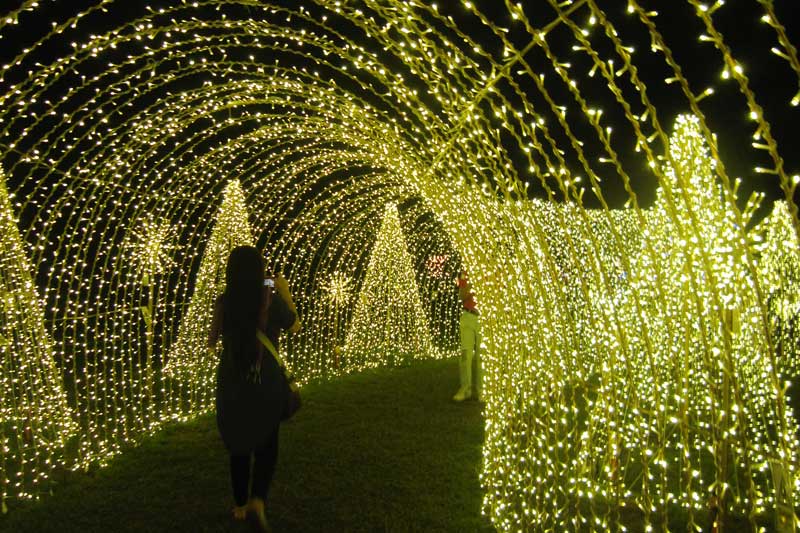 Into the tunnel of lights.