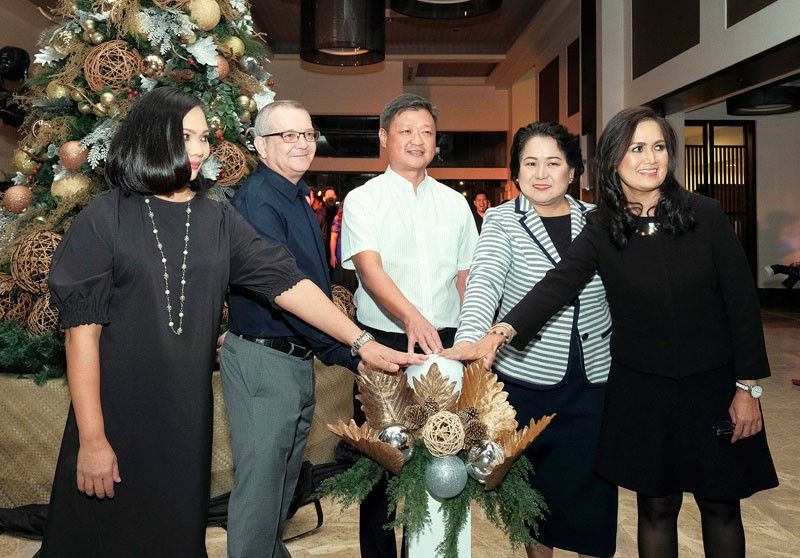 Seda executives: Melissa Carlos Andrea Mastellone Jose Emmanuel Jalandoni, Wilma Estaura and GM Gwen de la Cruz
Seda Hotel Cebu celebrates a Philippine Christmas
The holiday season is upon us and there is no better way to welcome it than by attending a tree lighting ceremony.
The Seda Ayala Center Hotel, still on soft opening stage, lit up the season with their first ever Christmas Tree Lighting ceremony at their newly-refurbished lobby. Doing the honors were Seda executives led by general manager Gwen de la Cruz, Melissa Carlos, Andrea Mastellone, Jose Emmanuel Jalandoni and Wilma Estaura. Cheering them on were executives and management staff from the Ayala Hotels and Resorts Corporation, patrons, guests, managers from different hotel establishments and media friends.
This year, Seda is partnering with Smile Train, an international charity focused on providing free cleft surgery and care for those in need. Kimmy Coseteng-Flaviano, area director of Smile Train Southeast Asia, was also present at the occasion where she mentioned the goals and objectives of the foundation.
The guests of Cebu's premier city hotel witnessed a rendition of Pasko Na by Bukas Palad Music Ministry from the Fidelis Choir while indulging in delectable treats from Seda's first-rate chefs. Seddy, the hotel's mascot was also in festive spirits with his elf costume.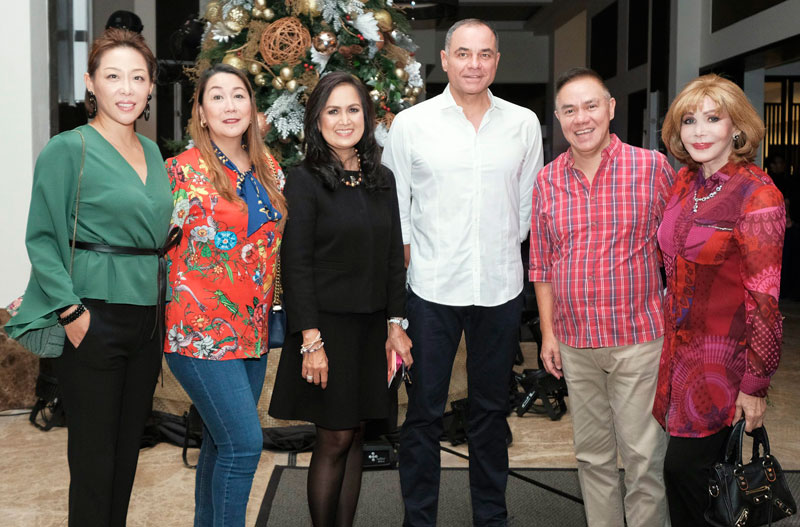 Nelly Egle, Frances Siao, GM Gwen de la Cruz, Rene Egle, Erwin Siao, Marguerite Lhuillier
The homegrown hotel features sophisticated Christmas decorations. The inspiration of the pieces is patterned from natural Filipino materials. Seda, being a local brand — utilized raw, indigenous materials like pandan, banig, abaca and lighted Sig-id wire balls while pine cones and leaves were added for an undeniably Christmas feel. The pieces are enhanced with gold and silver embellishments for style and elegance.
Seda Ayala Center Cebu is a 301-room hotel strategically located at the heart of the city's financial district. The completely renovated property reflects a streamlined, contemporary design that offers a range of comfort and convenience essential to the modern traveller and other visitors to the "Queen City of the South."