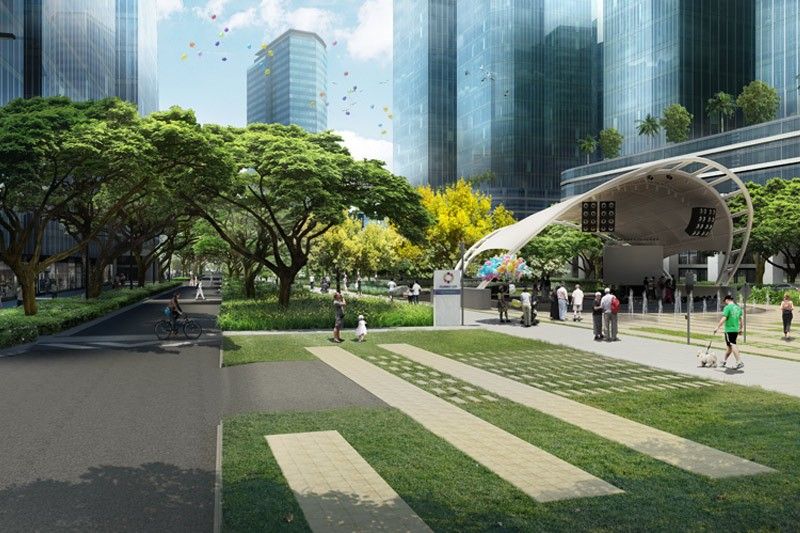 In order to give Filinvest Cityzens the best experience, the City has enhanced its masterplan providing the convenience of having everything within arm's reach.
Released
The uniquely relaxed yet cosmopolitan lifestyle in Filinvest City
Manila, Philippines — Living in Metro Manila has become quite stressful. It's highly congested and everyone has to battle heavy traffic and pollution on a daily basis. The long, arduous commute getting to and from work practically leaves Filinvest Cityzens burned out with no time and energy to relax and recharge.
Wouldn't it be wonderful, then, if we could work, live and play within a community that offers convenience, proximity and a fresh, green environment?
In order to give Filinvest Cityzens the best experience, the City has enhanced its already impressive masterplan. All this to provide the convenience of having everything within arm's reach—from residential areas to retail and lifestyle hubs, business centers, learning institutions, and even green recreational spaces—giving its residents an unmatched quality of life to be savored and enjoyed.
Here are more reasons to choose Filinvest City as your new dwelling place:
1. Easy access
With its strategic location, Filinvest City has its own entry and exit points to the Metro Manila Skyway and South Luzon Expressway, while the Ninoy Aquino International Airport is only 15 minutes away. Filinvest City also has South Station, an efficient public transport hub that makes going in, out and around the city very easy and convenient.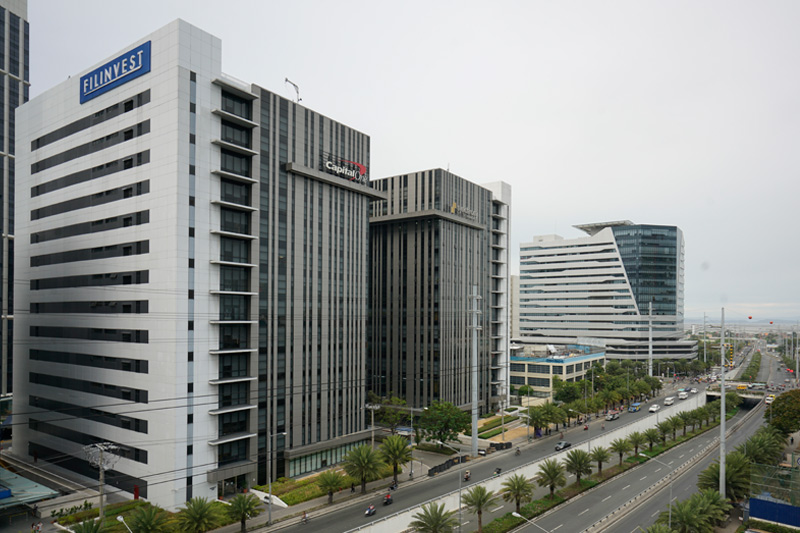 Filinvest City is highly accessible and sits at the gateway of growth corridors. Released
2. Stress-free commute
With its efficient, privately operated traffic management system, driving to work is a breeze or a leisurely walk through its pedestrian-friendly, green road network. Biking is also encouraged thanks to dedicated bike lanes not commonly found in other CBDs.
For roaming around Filinvest City, there are 360 Eco-Loop or e-jeeps—the main mode of public transportation within the city with—28 designated stops.
3. Green is always in
You can never have enough green spaces. As an authentic Garden City, Filinvest City allows balanced growth of nature alongside its gleaming structures and infrastructure. Part of the enhanced masterplan is the development of open spaces with landscaped pedestrian lanes and resting spaces and parks.
Example of these is the Spectrum Linear Park, an innovative "green belt" with tree-canopied walkways, landscaped pathways, natural bird habitats, pocket gardens and events grounds. These are breathing spaces to be enjoyed by all, giving the city a more laid-back and relaxed feel.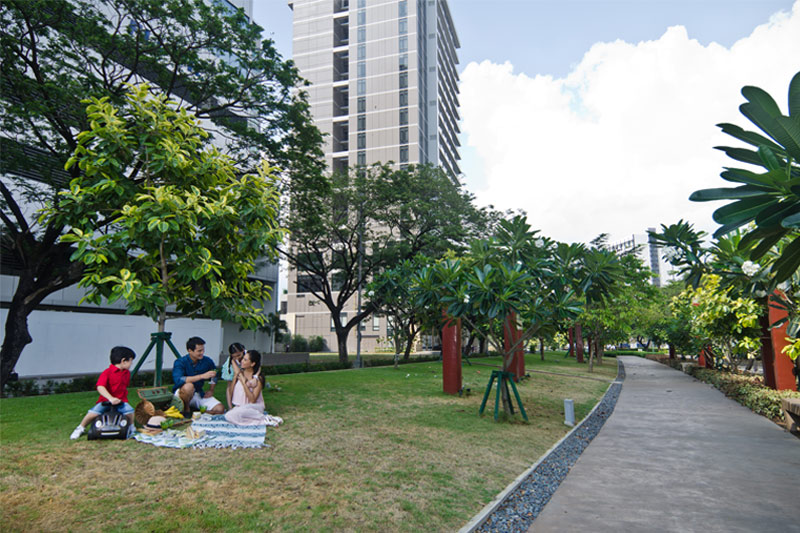 Filinvest City offers a relaxing environment and wide, green open spaces. Released
Filinvest Cityzens can also look forward to two more recreational parks—the Central Park and the Creekside Park which will add to the overall refreshing environment of the Metro South.
4. Modern amenities within reach
At Filinvest City, you're never far away from everything you need. Similar to Spain's "super blocks" designed to be pedestrian-friendly, Filinvest City also applies city districting with shopping destinations, dining outlets, leisure and recreational facilities, community hubs, as well as hospitals and medical facilities. These are either within walking distance or a short ride away, allowing for a true live-work-play environment.
Prominent among these districts is the City Center which features Festival Alabang, the largest regional mall and a premier destination with over 700 stores and specialty shops. It offers a complete mix of fashion boutiques, casual dining and fast food outlets, home furnishing stores, gadgets and appliance centers, hardware stores, health and wellness stations, and kids activity centers.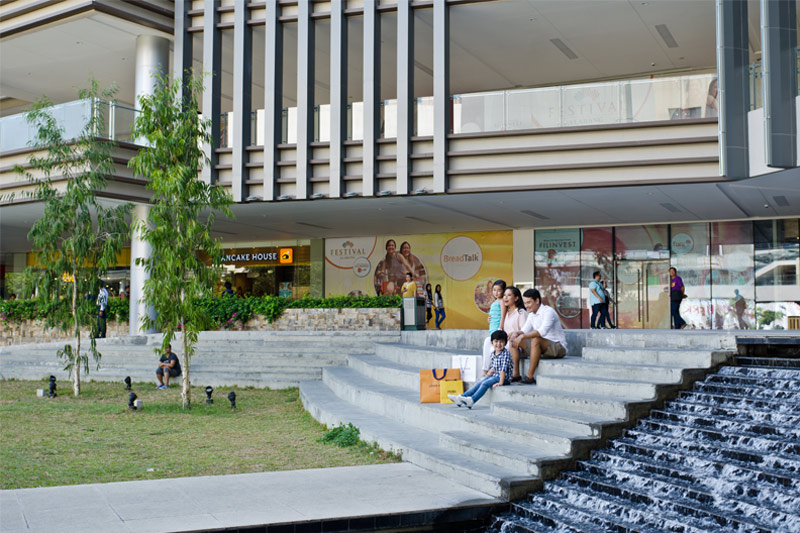 The water garden at Festival Alabang. Released
5. The city you've always needed
While laidback and relaxed in its feel, Filinvest City is in every aspect a modern CBD. Filinvest City provides convenience, security and limit less opportunities for businesses, locators, and job-seekers alike.
Some of the biggest multinational companies and business process outsourcing firms have made Filinvest City their corporate headquarters, drawing on its superb infrastructure, utilities, telecommunication systems, as well as expert estate management.
6. A place to call home
At Filinvest City, urban living is never dull. Dotting the community are premium high-rise residential developments that make city living ever vibrant and inviting; modern yet unhurried.
There are residential options for every type of Filinvest Cityzens. Filigree projects such as Botanika Nature Residences and Bristol at Parkway Place are home to prominent business owners, executives and expatriates. The Levels and Studio 1 and 2 provide a dwelling place for yuppies and start-up entrepreneurs.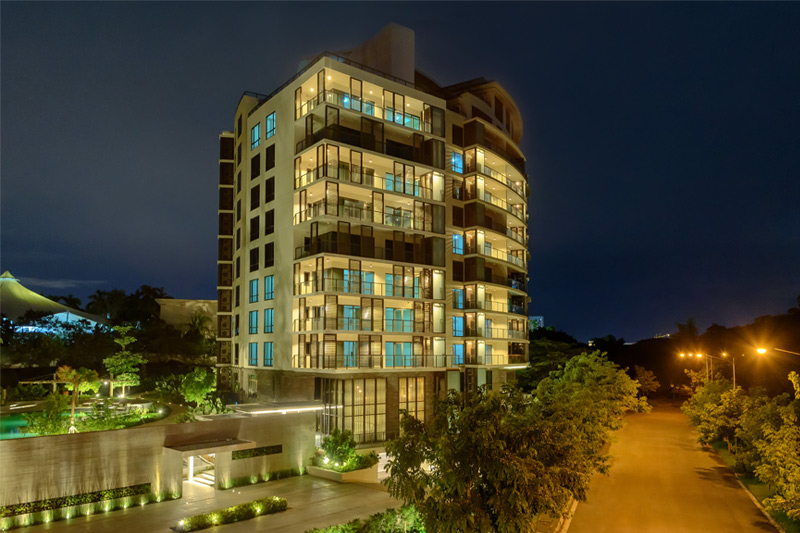 Filinvest City offers a wide selection of living spaces, including the Botanika Nature Residences. Released
Hotels are also scattered within the city for short stays with comfortable and homely experience.
7. Future-ready
While other established CBDs have become too crowded—suffering from shrinking developable land area and inefficient planning—Filinvest City still has a lot of growth potential waiting to be tapped. With competitive land values, upward value potential and a higher return of investment with the enhanced masterplan, it is well positioned to adapt to the changing needs of residents and locators in the years to come.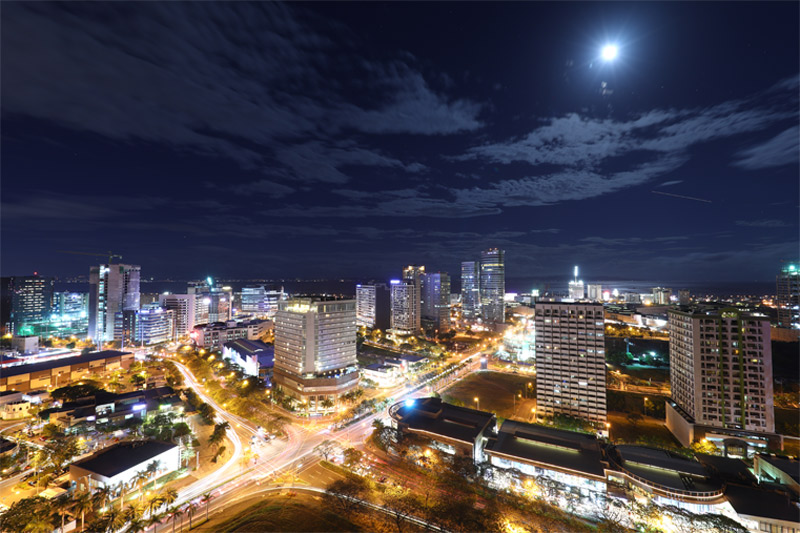 A dynamic, future-ready community at Filinvest City. Released
With all the wonderful characteristics mentioned above, qualities that give the premier CBD in the south its impressive and enviable character, who wouldn't want to make Filinvest City their home?