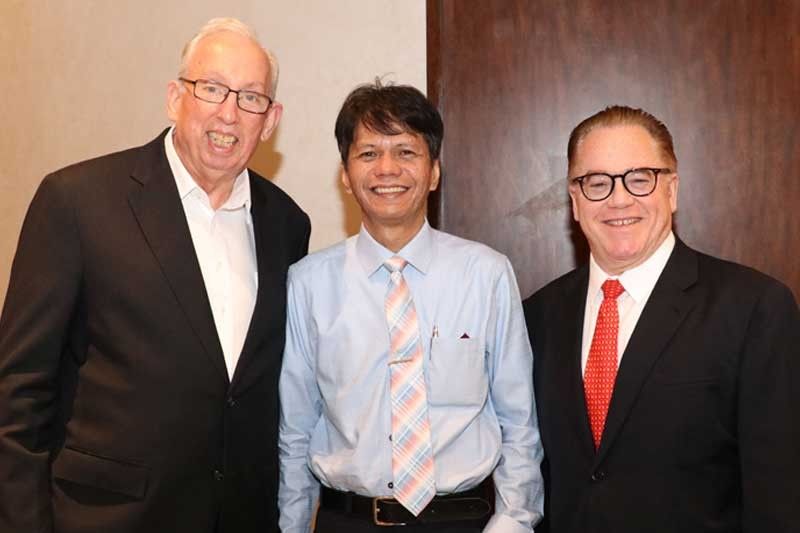 Hans Hauri, Federal Land vice president Fidel Malaca, Marco Polo Plaza Cebu (MPPC) general manager Brian Connelly
Hai Shin Lou Canotonese Restaurant now in Cebu
Cantonese cooking is one of the most refined and celebrated cuisines in China. It enjoys worldwide fame as it preserves the recipes that employ very few spices letting main ingredients speak for themselves.
One such restaurant that serves authentic Cantonese meals is Hai Shin Lou, which first opened its doors to the dining public on Dec. 8, 2003 in Makati. Since its opening it has clearly positioned itself as one of the most sought after Chinese restaurants with high quality service and delicious healthy dishes.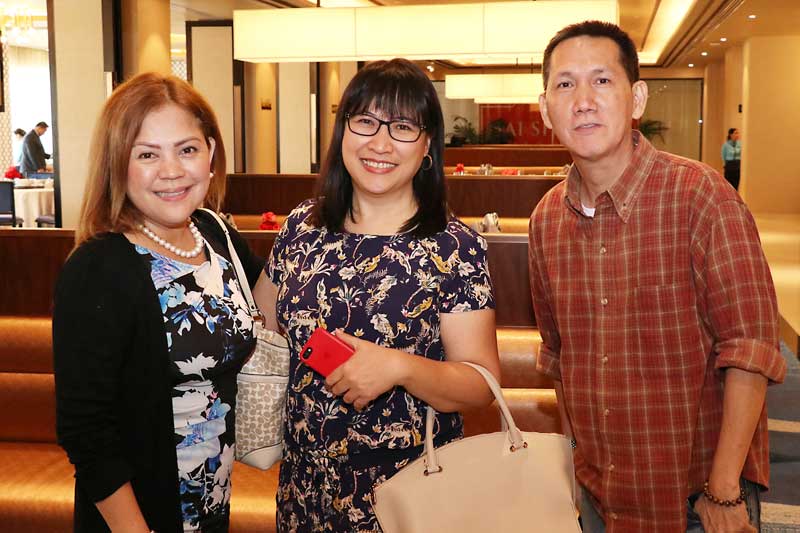 Pinky Matias, Ann Marie Tan, Chumby Matias.
After 15 years, Hai Shin Lou, meaning seafood king finally docked in Cebu and is located at the ground level of the Marco Polo Plaza Hotel where delectable food abound.
While still on soft opening, several groups representing different sectors of the community were invited to experience Cantonese cuisine at its best.
Hai Shin Lou is headed by executive chef King Kwong Chan, considered one of the best roasting chefs in Hong Kong. With him are two other experts, Chinese Dimsum chef Moon Chau Lo and Chinese wok chef Raymond Hui.
Mila Espina, MPPC resident manager Michaela Priesner, Nelia Neri, MPPC director of sales and marketing Lara Scarrow.
Among the highly recommended dishes are barbeque pork, steamed shrimp dumplings, wood oven roasted organic chicken, pork siomai, soyed chicken, taro puff and fresh crab meat with seasonal vegetables.
Given the importance on freshness in Cantonese cuisine, it is not surprising that the preferred mode of cooking is steaming as this is the least intrusive technique and the healthiest.
Prior reservations are encouraged as the restaurant is almost always at a full capacity, a testament to delicious food and commitment to excellence.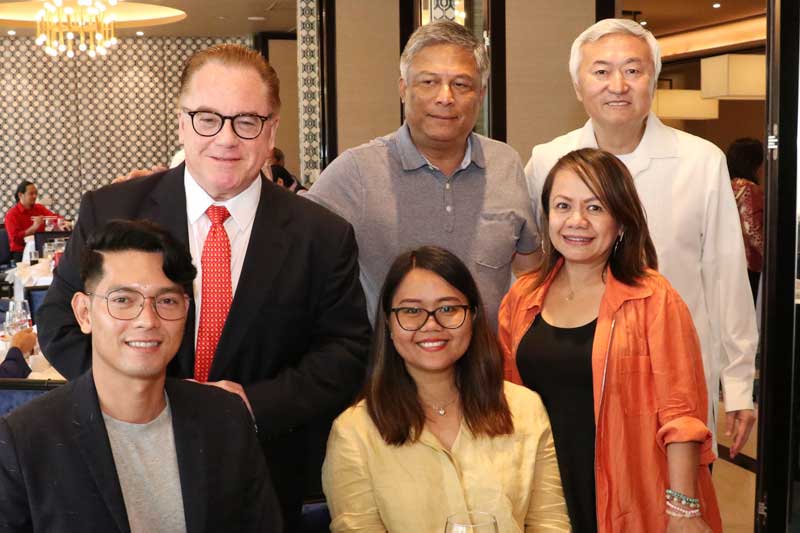 Standing are Brian Connelly, Hai Shin Lou co-owner Alejandro Tengco, Ehda Dagooc and Ben Chong, with Doyzkie Buenviaje and Kat Cacho.