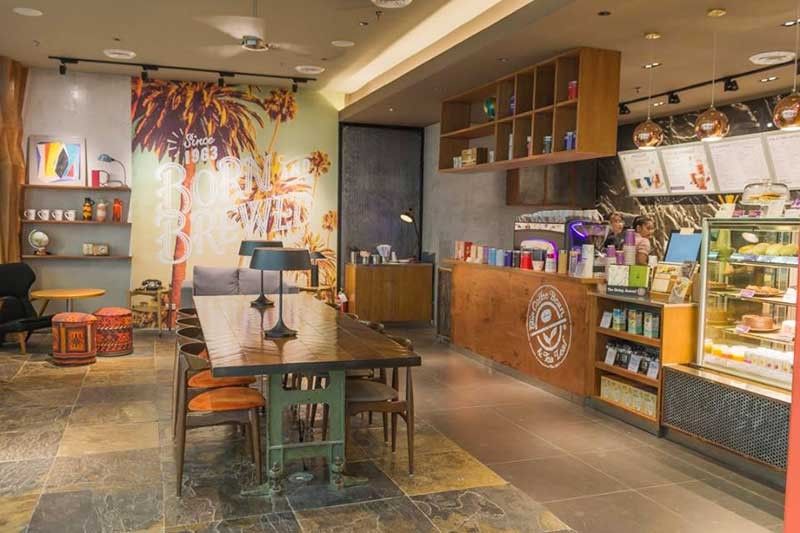 There is something disarming about the interiors of each The Coffee Bean & Tea Leaf (CBTL) branch, exuding an almost homey atmosphere.
Photos courtesy of CBTL
The house that specialty coffee built
If you could do a sort of James Joyce stream-of-consciousness literary magic, and transcribe the conversations transpiring inside a coffeehouse, that would be quite a jolt. Think of all the blind dates, business meetings and casual conversations percolating inside the café — in a variety of fonts, sizes and colors. A plumed question here, a rainbow of answers there. Think of all the breakups that have happened here, all those alliances formed, deals brokered, or plans made and subsequently broken. Such is contemporary living: I can't remember how many times I have set interviews, met friends, drunk-texted someone, or satiated my caffeine fix in, say, the old The Coffee Bean & Tea Leaf (CBTL) in Greenbelt 3. That place is like a fulcrum of memories, and those moments are blissfully refillable.
As CBTL marks its 15th year since it started its operations in the Philippines, vice president for marketing and business development Paolo del Rosario shares a story of his own.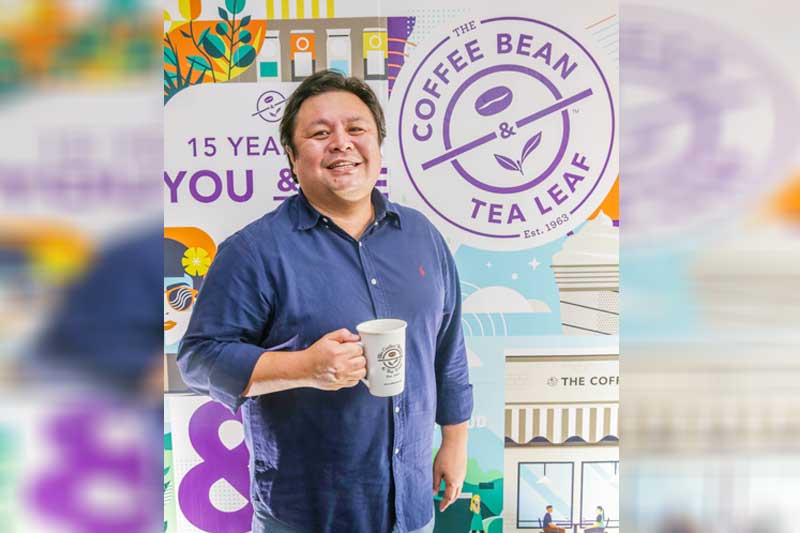 CBTL vice president for marketing and business development Paolo del Rosario says the company is celebrating its 15th year in the Philippines by remembering all the moments and memories they have shared with the people who have been a part of their story. Photo by GEREMY PINTOLO
"My business partner, Walden Chu, had just returned from the States, worked with his family for a little bit. I was in the middle of my MBA at the Asian Institute of Management (AIM) — and the opportunity to bring in CBTL came." Del Rosario recalls tasting and loving the brew in The Coffee Bean & Tea Leaf branches in Los Angeles, California and Singapore. At that time, there was only one player for gourmet coffee in the Philippines; the time was ripe for an alternative. What was it like to take on the leviathan?
"A lot of people thought we were crazy (laughs), but 15 years ago we decided to roll the dice. And on the day we opened our first branch in Greenbelt on May 9, 2003, there were a lot of customers already." There are currently 130 CBTL branches nationwide. The target is 150 big ones by the end of the year.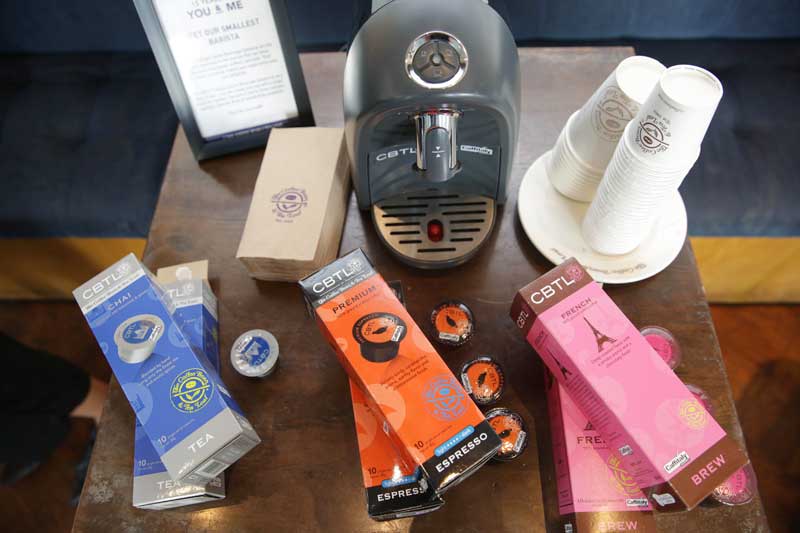 The objects on view during The Coffee Bean & Tea Leaf's anniversary celebration at Bistro by CBTL in BGC
What made Walden and Paolo believe that bringing in CBTL to the country could only bear the fruits of success was "the brand's commitment to quality."
According to Del Rosario, CBTL aims higher than the standard. "(It does so by) selecting only the top one percent of specialty grade Arabica beans in the world. And when it comes to our teas, we only serve the top two leaves and a bud — that's the most flavorful part of the plant."
The brand is also about innovation, asserts Del Rosario, not just quality. CBTL has had a history of breakthroughs in beverages such as the Original Ice Blended back in 1987, even before frozen coffee became part of caffeine culture, a refreshing prop beside a laptop or a really good book (not Joyce's Ulysses which is inscrutable in a coffee shop). "We've also invented the tea lattes," says Del Rosario.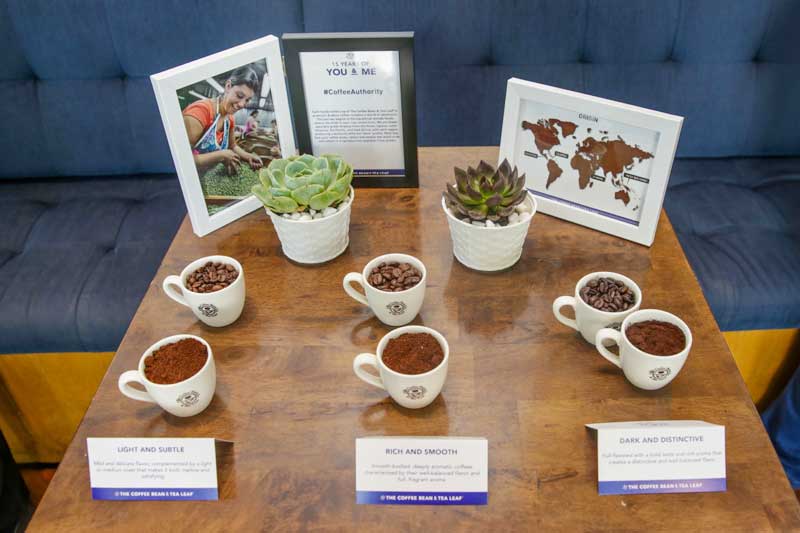 Walden Chu, CBTL CEO, explains: "In whatever we do, we strive to build trust and bring delight. We seek to be the best at building trust with our customers through reliability, consistency, and delighting them with innovation and fresh offerings." He adds how proud he is of the company's deliberate efforts to give back to the community. "Our different units somehow support a segment of society, whether it's our coffee and tea growers, local housing projects, or even education and community awareness through our Caring Cup programs."
The Coffee Bean & Tea Leaf story began when Herb Hyman, once called the "grandfather of specialty coffee in the US" helped turn it into the phenomenon it is today — taking coffee from a basic commodity to a full-on cultural occasion. A heritage spelled in tea leaves, blissful brew, and all those cupfuls of stories.
* * *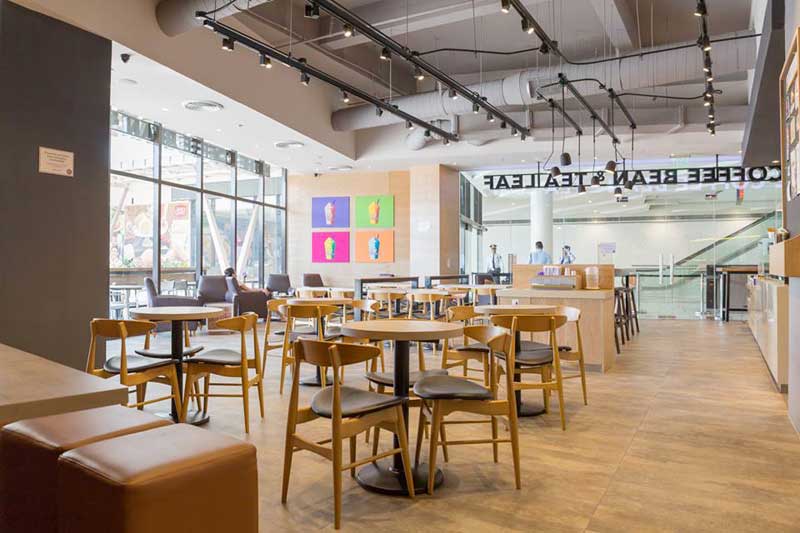 An ideal place for coffee, tea and conversations about life's bittersweet symphony
The Coffee Bean & Tea Leaf's "You and Me" campaign centers on highlighting the brand's origin, and journey in the Philippines centering on heartwarming memories — from early mornings, late nights, to memorable personal experiences and moments that happened over a cup of their favorite coffee or tea.
CBTL also brings back its Mondays Made Better promo, which started last April 23 and will last until June 30. During this period, guests can enjoy their favorite drinks or try new flavors every Monday for P100. What's more, in the coming months, new and exciting surprises are ahead as The Coffee Bean & Tea Leaf takes on new partnerships and launches fresh flavors through their beverages.
To know more about the campaign, visit The Coffee Bean & Tea Leaf (Philippines) page on Facebook.