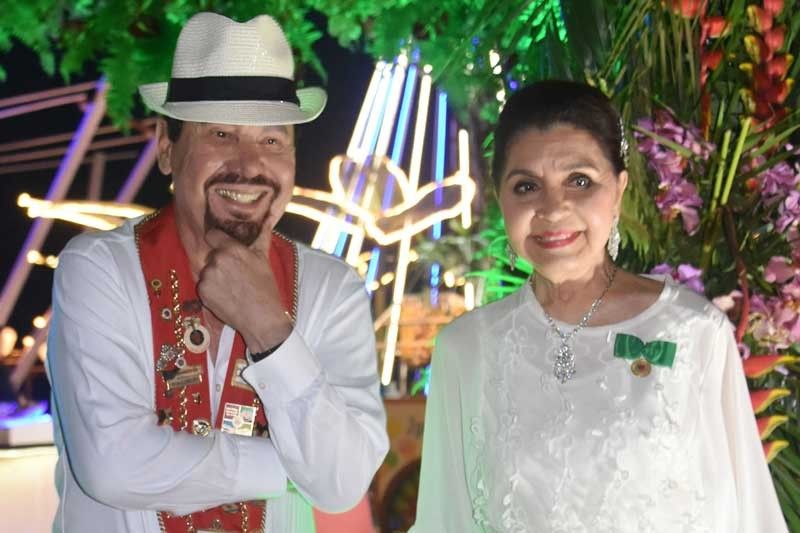 Michel Lhuillier, president of the Chaine des Rotisseurs Philippines, and Amparito Lhuillier, Bailli de Cebu
Members and friends of the Chaine des Rotisseurs Cebu gathered at the J Park Island Resort and Waterpark for an informal summer dinner held at the property's Havana by the Sea.
An indication of the attention to detail was evident during the pre-event tasting where J Park's chairman and president Justin Uy and CEO Jason Uy, promised the board that the quality and style of the event would be synonymous with what the Chaine represents.
The evening started with the unique experience of a cocktail reception with several choices of drinks accompanied by a variety of delicious canapés. There was also an impressive Havana Cuban inspired dance numbers by the Amigos, the resorts multi- talented staff.
This was followed by a yummy buffet spread, which left everyone in awe. General manager Jonathan Nowell meticulously prepared a very elegant feast outdoors on the terrace where guests enjoyed the spectacular view of the coastline of Mactan Island.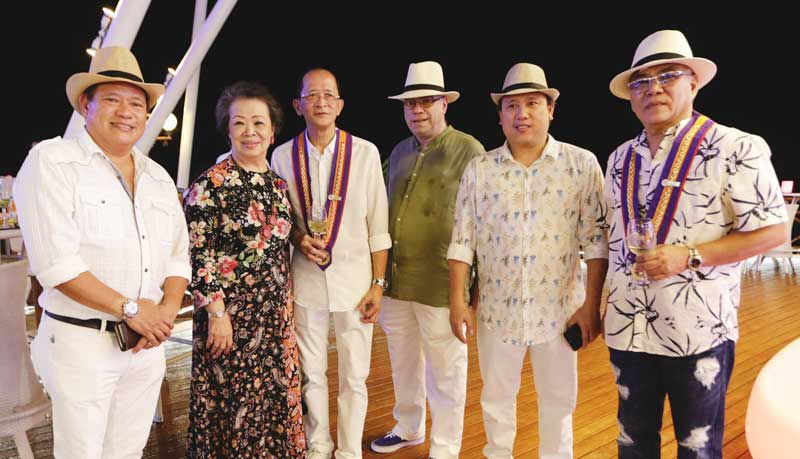 Justin Uy, president and chairman of J Park, Chaine's Vivina Chiu, Plantation Bay's GM Efren Belarmino, JPark's Gm Jonathan Nowell, Jason Uy, CEO of JPark and Ed Tongco, GM Harolds Hotel
The Chaine always mindful of long standing members with exemplary dedication, promoted Stella Bernabe for her outstanding commitment to the club.
Likewise, president of the Chaine des Rotisseurs, Philippines, Michel Lhuillier and Bailli de Cebu Amparito Lhuillier should be commended for their dedication in the promotion of the club's objectives which honors the art of cuisine and the culture of the table.
Certificate of thanks were given to talented executive chefs Kenny Yong and Mattia Stropa, Cebu's very own sous chef Albert Bacani and George Park from Korea. Also recognized were the kitchen and service brigade.
The live band was a welcome addition and managed to get guests on the dance floor concluding one of the Chaine's most beautiful evenings.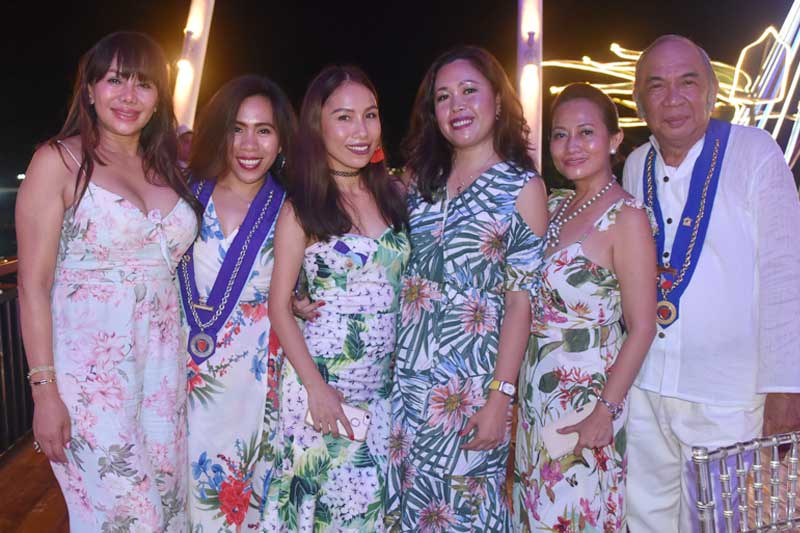 Beth Metcalf, Melanie Caste, Lucy Hamilton, Mel Spurlock, Merly Smidth, Nestor Alonso