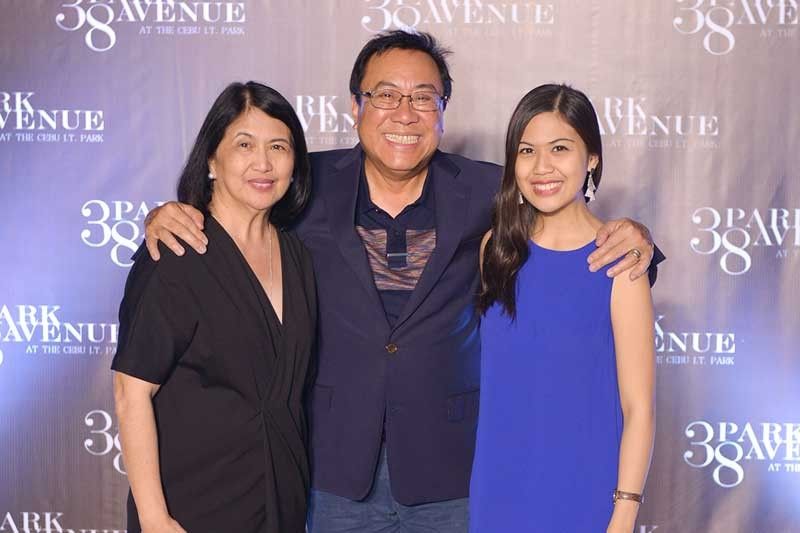 Cebu Landmasters Inc. EVP Marose Soberano, CEO Jose Soberano III, and marketing manager Janella Mae Soberano
Kate Torralba kicks off Monday blues at 38 Park Avenue
Kate Torralba, the Cebuana fashion designer-songstress — recently serenaded guests with a collection of smooth piano jazz and blues at the 38 Park Avenue showroom located at the bustling Cebu I.T. Park, a hub for information technology firms.
The night was all about glamorous New York City, being the design inspiration behind the 1.18-hectare landmark development. This world-class masterpiece is a reflection of what it is like to live in an address that never sleeps. Attendees enjoyed cocktails and canapés as the singer played two original compositions, Drunk On Your Love and Pictures. Befitting the night's theme, she capped the evening off with New York, New York made popular by the greatest icon of American musical cool, Frank Sinatra.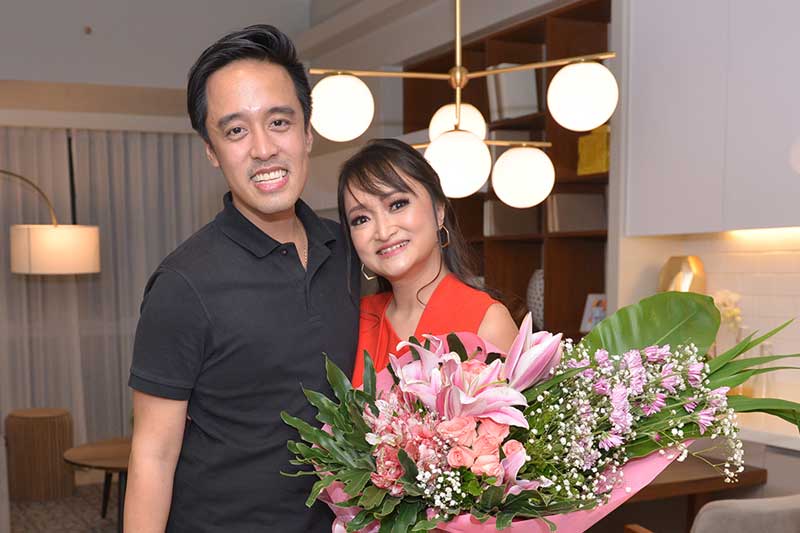 Neil San Pedro, Kate Torralba
This proudly Cebuano-led project with world-class standards features a mixed-use urban park concept that highlights a high-rise residential condo, office tower, and retail boulevard featuring a Central Park-inspired green park called The Plaza. The first phase is a unique 38-storey residential experience that towers over all others in the area. Designed to perfection, units are meticulously designed and angled to have the best panoramic views of Cebu.
38 Park Avenue is a joint venture under El Camino Developers Cebu Inc., a five-company consortium made up of RKD Property Holdings Inc., Acrissor Development Corp., Gothong Southern Properties, 12SIKA Holdings Inc., together with Cebu Landmasters as the prime developer.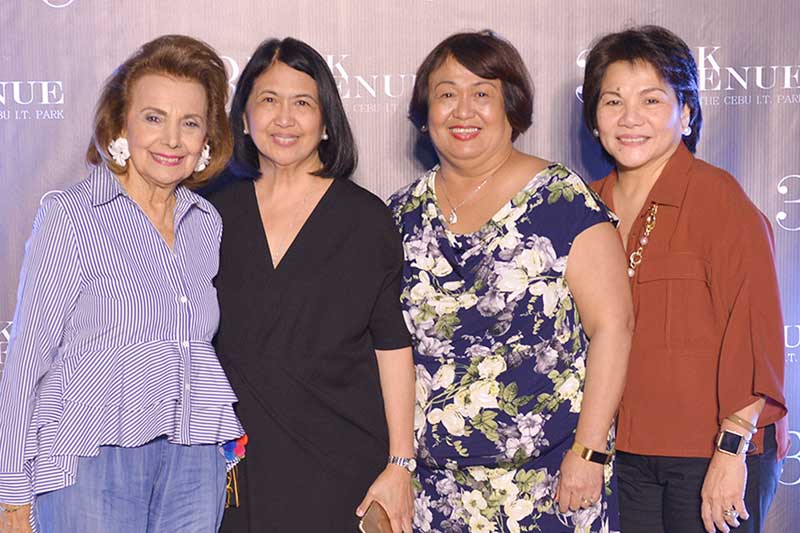 Teresin Mendezona, Marose Soberano, Bess Zanoria, Marget Villarica
Joe Soberano leads Cebu Landmasters Inc. as its chairman and CEO. He was part of the pioneering group that established Cebu Holdings, the Ayala Land subsidiary in Cebu city where he had various vertical and horizontal developments, and played an important part in the development of both the Cebu Business Park and Cebu IT Park, urban redevelopments that have proven vital to Cebu's economic present and future growth. Guided by sincere family values, genuine real estate passion and unrelenting faith, the company is highly committed to its customers and community.