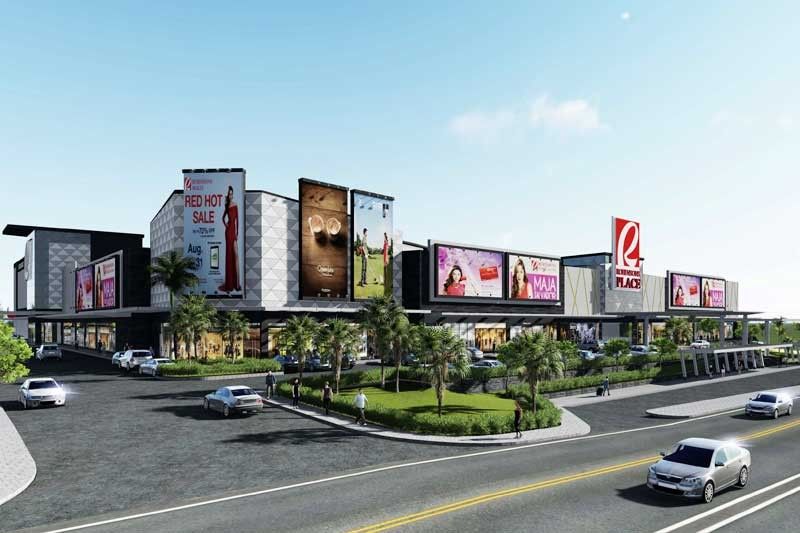 Located along Palo-Carigara Rd. in Brgy. Cogon, Robinsons Place Ormoc serves as a landmark and getaway to Ormoc City.
Robinsons Place opens in the 'City of Beautiful People'
(The Philippine Star) - May 12, 2018 - 12:00am
Three things come to mind when one mentions Ormoc: power couple Ormoc Mayor Richard Gomez and Rep. Lucy Torres-Gomez, the 1991 flash flood that devastated the city, and destruction brought about by typhoon Yolanda.
This tough rock has withstood a number of natural calamities, which made its resilient people more warm and friendly. It is, after all, the "City of Beautiful People."
Ormocanons have more reasons to smile these days. Not only are they back on their feet, but they also now have a mall that they can truly call their own — Robinsons Place Ormoc.
Robinsons Malls continues to claim its stake at the Leyte region with the opening of its third shopping complex in one of the country's fastest growing corner.
Located along Palo-Carigara Rd. in barangay Cogon, Robinsons Place Ormoc caters to the lifestyle needs of the smart and discerning shoppers this part of the Visayas. Now, they need not go to Tacloban to shop, dine and watch the latest movies.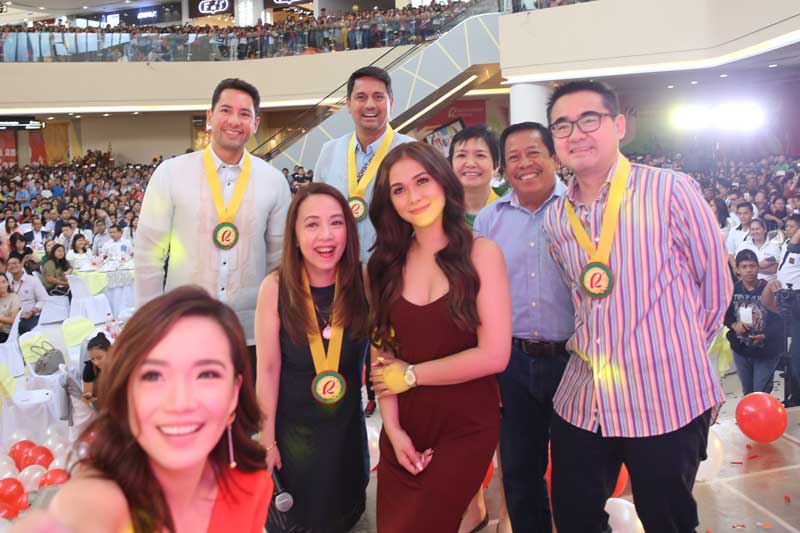 Taking a groufie during the opening of Robinsons Place Ormoc: (Back row) Ormoc City Vice Mayor Leo Carmelo L. Locsin Jr., Ormoc City Mayor Richard Gomez, Robinsons Retail Holdings Inc. president Robina Gokongwei-Pe, (front row) host Karen Dupalco-Kabuhat, RLC senior vice president and general manager-commercial centers division Arlene G. Magtibay, RLC celebrity Endorser Maja Salvador, board member Mesias Arevalo, RLC president Frederick D. Go
"With the opening of Robinsons Place Ormoc, we are now a legitimate city because we now have a big mall here," enthused Mayor Richard Gomez during the mall's opening. "It's definitely a milestone event."
According to the hardworking mayor, he told his people to inform him right away if there are local officials who would ask for special favors during the mall's construction.
"I told them to let me know 'pag merong nangotong sa pagtayo ng building na 'to. I would fire them right away," Mayor Gomez said. "Ormoc will be very supportive of Robinsons Land Corp. because you never left our side."
According to Arlene Magtibay, SVP and general manager, RLC-Commercial Centers Division, when they first came here in 2012 they had second thoughts about opening a mall in Ormoc because there was little economic activity in the area.
And then Yolanda happened.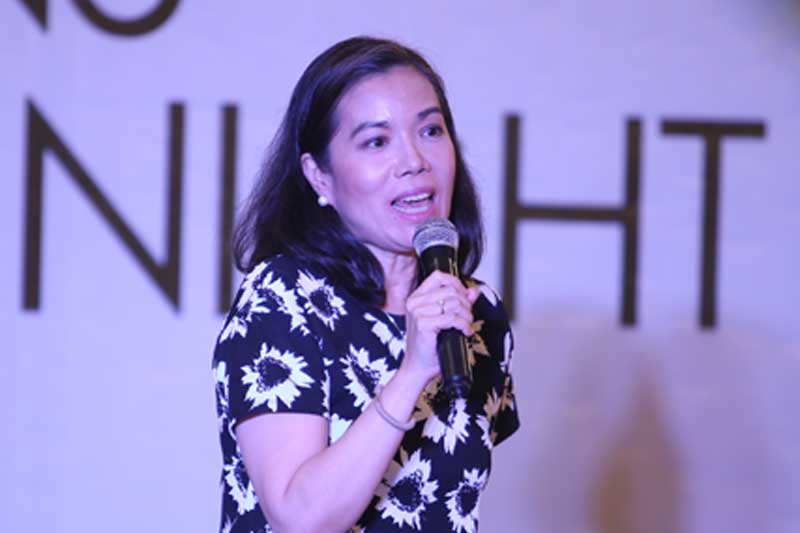 Roseann Coscolluela- Villegas, corporate PR manager, Robinsons Land Corp.
"So a lot of people were telling us it would be a gamble because it would take a long time before Ormoc would be back on its feet," she added. "In 2015, we felt that the best thing we could do for Ormoc was to actually start building this mall."
And she was right. The construction of the mall provided livelihood opportunities to the locals.
"And so today, we happily welcome all of you to the opening of Robinsons Place Ormoc. We're also happy with the support we're getting from our business partners. The mall is 99.5 percent leased out," Magtibay enthused.
Organic Design
Premier architecture firm ASYA Design, Robinsons Place Ormoc's chief designers, took on the city's delectable crop — the Queen Pineapple — as the springboard for its fresh and lush blueprint.
Clad in prism aluminum that reminds one of the pineapple skin's complexity, the mall's facade offers a gleaming vision of a futuristic commercial complex.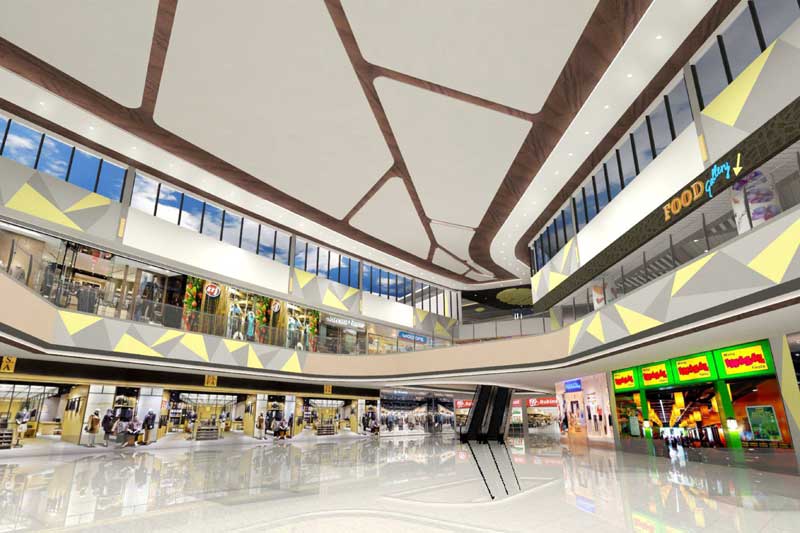 It's all here: Robinsons Place Ormoc's tenant mix offers international, national and local restaurants, fashion and lifestyle brands.
The Ormoc sunlight is utilized through the generous use of clerestory windows. The natural patterns of the pineapple leaf are reflected in full effect as ingenious cove lighting for the main atrium, which not only offers illumination, but also a seamless directional tool when navigating through the mall.
The design team put a lot of emphasis on local details to make Ormocanons feel that Robinsons really invested in their city.
"Now, I understand why Ormoc is touted as such. You have the handsome Mayor Richard, his beautiful wife Rep. Lucy Torres-Gomez, and the equally good-looking Vice Mayor Leo Carmelo 'Toto' Locsin," enthused Frederick Go, RLC president, with a hearty laugh.
Enjoying The Sweet Life
Robinsons Place Ormoc's tenant mix offers international, national and local restaurants, fashion and lifestyle brands.
The Food Gallery on the second level showcases local dining establishments, such as May Abohan, Choi's Sizzlers, Zinaida's Chateau Bistro, Pares Lechon, Pier Capital, Cakes & Snacks, premiere pasalubong stop Yoyi's Pastries and Desserts, Lucille's Kan-anan, Mayong's Snackhouse and Pepita's Kitchen that offer a taste of Ormoc.
Popular outlets such as Shakey's, Dunkin Donuts, Jollibee, Greenwich, Chowking, Mang Inasal, Hap Chan, Gerry's Grill, Goldilocks and homegrown Visayan favorite Cafe Laguna are ready to serve diners.
Retail giants Bench, Penshoppe, ForMe, Regatta, Bayo, Unica Hija, Alberto, Toby's and Levi's satisfy the local's fashion fix.
Robinsons Place Ormoc also houses DigiWorld, Health & Beauty Lane and Lingkod Pinoy zones. Check out Ormocnet and Cellworks Digital Entertainment for the latest cellphones and other electronic gadgets.
Robinsons Mall's anchor tenants such as Robinsons Supermarket, Robinsons Department Store, Appliances, Handyman and Daiso Japan can now be enjoyed first-hand.
"Robinsons Place Ormoc also boasts four state-of-the-art cinemas with more than 900 seats, and a good selection of movie snacks. The lush atrium area, on the other hand, is set to house special events and shows," added Magtibay.
Robinsons Place Ormoc showcases the beauty and the bounty of this key component city, while giving its residents plenty of room to plant, grow and thrive — all in an environment that celebrates the sweetest that life can offer.