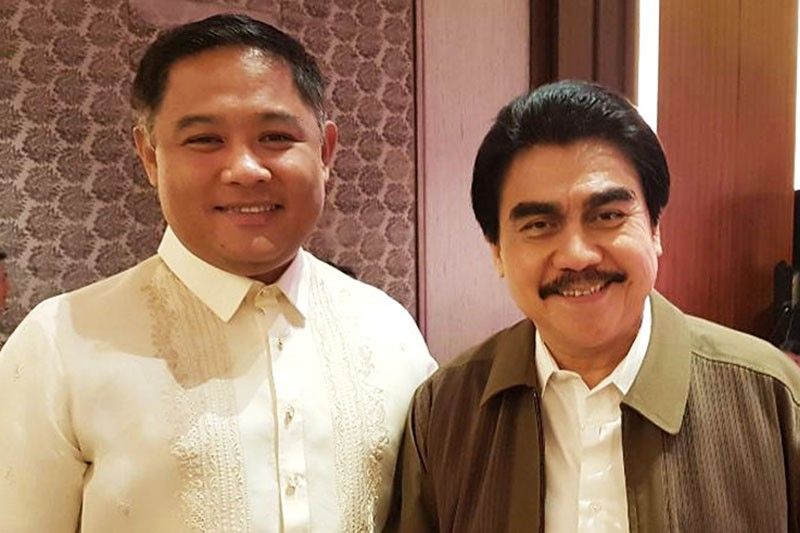 Mandaue City Vice Mayor Carlo Fortuna and Bacolod City Mayor Evelio Leonardia

Celebrating Chinese New Year the Cebuano way
Filipino-Chinese communities in the Philippines celebrate Chinese New Year in the hope of attracting prosperity, closer family ties and peace.
In Cebu, several establishments ushered in the Year of the Dog with typical Chinese rituals. A few were unbelievably awesome.
Consul General Shi Yong of the People's Republic of China hosted a formal dinner complete with a dragon and lion dance at the majestic ballroom of the Marco Polo Plaza Hotel.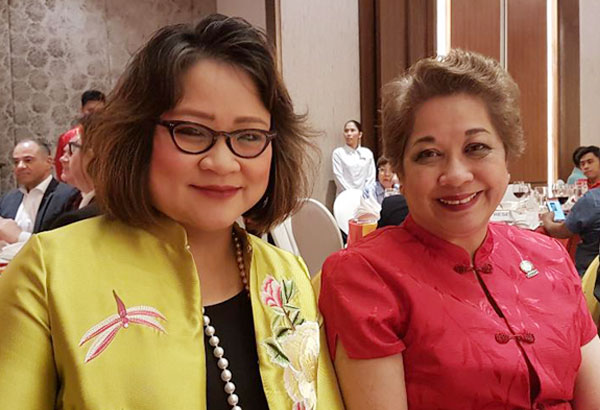 Cebu Chamber of Commerce president Melanie Ng and director Elizabeth Yban?ez
In his brief remarks, Shi Yong expressed his country's desire in developing friendlier relations with the Philippines. He likewise mentioned that with China hosting the first import expo in Shanghai, this will further open its market to the world.
With 26 weekly direct flights from China, the number of visiting Chinese tourists to this region has increased by 50 percent. Aside from tourism, China will also promote cultural exchanges. Sometime in March, a gala performance titled "Cultures of China, Festival of Spring" will be presented with the participation of 50 award-winning Chinese artists.
"We are fully confident about the prospects of the China-Philippines relations. The Chinese people want to be the Filipinos' close neighbor and sincere friend, helping each other. China will be the Philippines' steadfast partner, forging ahead hand in hand, a good brother for generations to come," Ashi Yong said.
Meanwhile, as tradition dictated, the lion eye-doting ceremony was performed at the J Park Island Resort and Waterpark with Lapulapu Mayor Paz Radaza, Consul of Germany Franz Seidenchwarz, resort chairman and president Justin Uy, CEO Jason Uy and matriarch Marcella Uy doing the honors. The buffet was prepared by Malaysian executive chef Kenny Yong was delicious.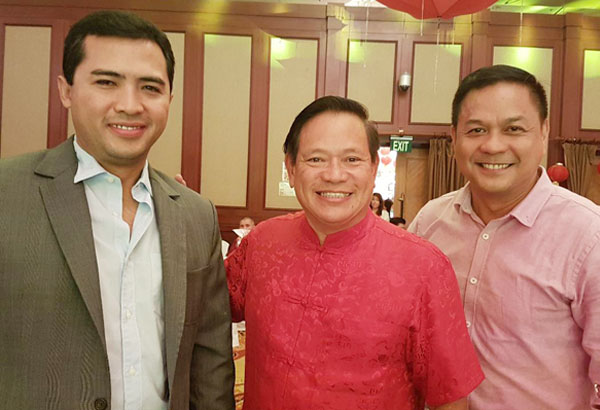 DOT Region 7 director Shalimar Tamano, J Park's chairman and president Justin Uy and Lapulapu tourism chief Hembler Mendoza