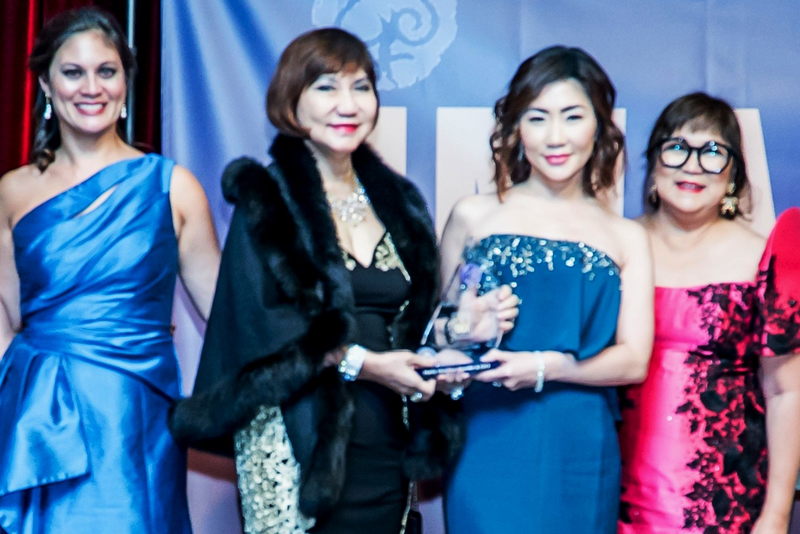 Filipina Women's Network (FWN) president and Ramar Foods International president Susie Quesada, RichPrime Global, Inc. president and CEO Myrna Yao, 2017 Global FWN100 awardee and DMARK Corporation CEO Nikki Tang with FWN founder and CEO and Commission on Community Investment and Infrastructure-San Francisco chair and president Marily Mondejar
A series of wins for 'beautypreneur' Nikki Tang
DMARK Corporation CEO and beautypreneur Nikki Tang continues to make waves in the Philippine beauty industry with her recent string of successes. She was among the recipients of the 100 Most Influential Filipina Women in the World Award (Global FWN100 Award) given by the Filipina Women's Network (FWN), a San, Francisco, California-based non-profit international advocacy organization that seeks to increase the power of Filipina women as leaders and policy makers at all levels in corporate, government, institutions and community organizations to achieve economic and social justice and women's rights.
Nikki gave an inspiring and informative talk at the Philippine Association of Primary Skin Health Physicians, Inc. (PAPSHPI) annual convention called Beautypreneur: The Total Package of Beauty and Personality as an Entrepreneur, which focused on updates in the practice of clinical and cosmetic skin health. Nikki also added another feather to her cap with the new title Fellow of Royal Institute of BeautyCare (FRIBC), bestowed upon her by the Royal Institute of Beauty Care, a constituent of the Royal Institution, Singapore (RI) which is a global, multidisciplinary, professional membership and accrediting institution that recognizes the achievements of professionals, academics, and others who deserve to be recognized.
A lovely reunion
A fun reunion for the 50th anniversary of Assumption College Class of '67 was recently organized by Linda Floirendo-Lagdameo, Raquel Sta. Ines, Rosary Benitez and Letty Jacinto-Lopez. Held at Linda's opulent home, the lovely ladies enjoyed a sumptuous spread of fine Filipino cuisine and a bundle of surprise gifts. Fr. Phil Estrella celebrated Mass and encouraged the guests to stay in contact, to be true to who they are, not work too hard, choose to be happy, and travel more. The party got to a swinging high with music from the '60s and '70s. Indeed, time may have gone by, but the friendships and the connections remain the same.
A sendoff dinner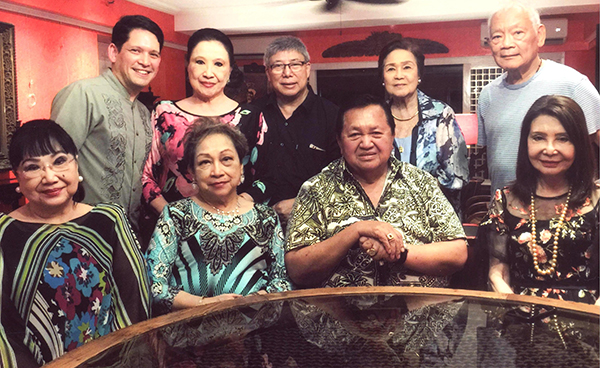 To send Minerva Tanseco off on her impending travels, Dr. Jimmy Laya held an intimate dinner at his fabulously decorated pied-à-terre. The close friends enjoyed the sumptuous spread amid priceless paintings, books, and antiques. At the gathering are (seated, from left) Beng Fores, Lulu Castañeda, Ado Escudero and Angola Consul Helen Ong with Martin Lopez, guest of honor Minerva Tanseco, Boysie Villavicencio, Chloe Periquet and host Dr. Jimmy Laya.