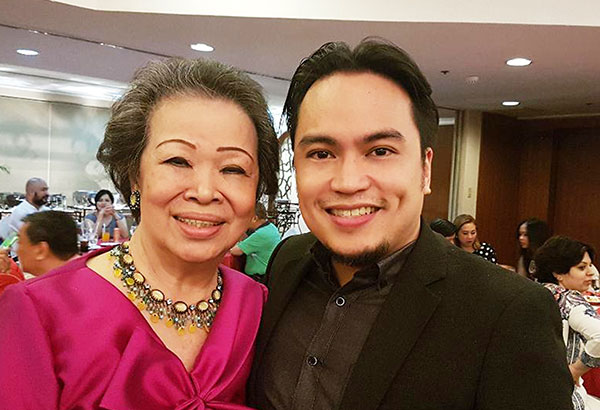 Vivina Chiu with son Pocholo
Vivina Chiu celebrates a milestone
On the occasion of Vivina Chiu's birthday, a special dinner party was held at the Madrid Room of the Casino Español de Cebu. The festive Christmas setting and hearty rapport of the guests made the evening a truly intimate gathering.
Known as Cebu's foremost pediatrician, not to mention a lady of charity, contemporaries from her numerous civic-oriented and social groups, such as the Arts Council of Cebu, Amigos de España and executives from the Philippine pharmaceutical companies, Unilab and Biomedis, paid tribute to her various accomplishments.
Joining the celebration were longtime friends Jaime Picornell, Boy and Mai Franco, Bernice Montenegro, fellow doctors, Ronald Limchiu, Samuel Yu, Jonathan and Carla Simbajon, Unilab's Mon Alegre and Jeddy Vitug, and Biomedis Reuel and Yen Jana, Al Espejo and Bert Rojas.
On that memorable evening, family led by her only child Pocholo, and close friends turned up for the joyous occasion to savor the delectable cuisine, listen to the beautiful ukelele and rondalla music by the talented children of the Canjulao Elementary School in Lapulapu City and, of course, to wish Vivina well.
As the cake was rolled in, the much liked celebrant made her wish, blew out the candles, thanked her guests and marked the beginning of another year.