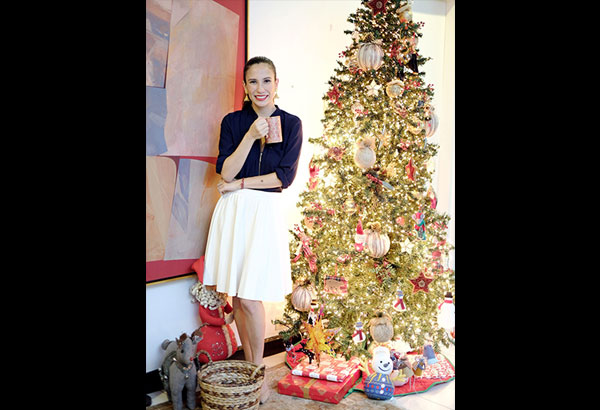 Everyone has their own style and traditions. Here are a few lovely Christmas trees of celebrities who share their traditions with author Stephanie Zubiri-Crespi.
Rockin' around the Christmas tree
MANILA, Philippines — When I was small I used to spend hours laying directly under the Christmas tree, staring up at the enchanting crisscrossing of fairy lights. The twinkling light would shine brightly and bounce off the golden balls and glittery ornaments. The tree had a certain smell, not of fresh pine or a woodland walk, but of dust, plastic and cinnamon sticks, warmed by the hot electric lights.
Life in the tropics with a plastic tree meant that those were my Christmas smells, along with hot, buttery bibingka. My family always used the same ornaments, and one day my mother hired a decorator to redo our tree and the sentimental fool in me was furious. I carefully put back on the tree some ratty ornaments that were representative of my childhood.
I've stolen one of those ornaments, a tiny, cherub-cheeked Santa, dressed in red velvet, arms and hands clasped tight like a yuletide Monchhichi doll.
My own tree has always been a sentimental one: natural raffia balls and capiz shells to represent the Philippines, hand-carved wooden angels from Germany gifted by my mother-in-law, embroidered elephants from a trip to Jaipur, a painted, glittery cardboard star that Sebastian made… Every year the collection grows and I lovingly unpack all my precious ornaments, excited to reminisce on beautiful memories.
The past two years I've added a bottom layer of felt kiddie-friendly décor — snowmen, mice and penguins — things that my boys can take at eye level and play with, so that, just like the childhood me, they'll have their own favorite ornaments to cherish.
Everyone has their own style and traditions, and here are a few lovely Christmas trees from some notable personalities.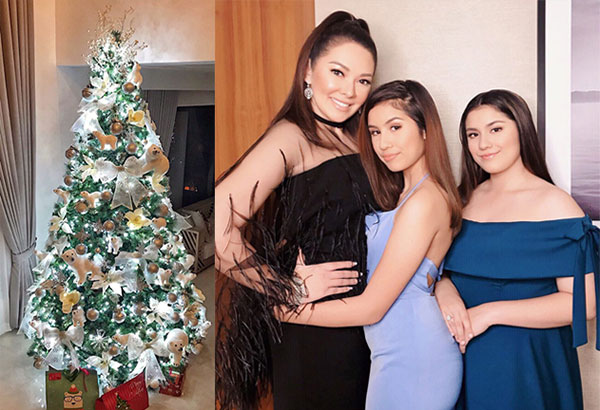 Ruffa Gutierrez with Lorin and Venice
Ruffa Gutierrez
Every year we have a different theme for our Christmas tree. Two years ago it was pink, three years ago it was gold, and this year I've decided to create a winter wonderland theme with polar bears as an added treat for the girls. With the help of Portia Cruz of Eventique Manila, we wanted to create a beautiful tree that would fit the ceiling of our new home. We used silver, white, artificial magnolia flowers, glass snowflakes, and polar bears that the girls loved. I had so much fun with this tree because I personally went scouting for ornaments and décor in Divisoria!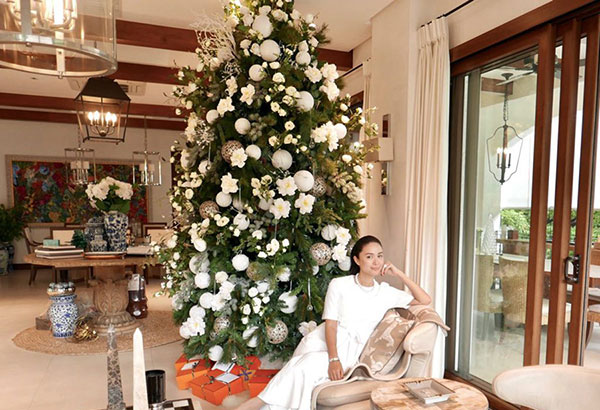 Heart Escudero
After the long wait, my sisters and I would gather around the tree and wait for the clock to strike 12 so we can finally open our gifts! When we were still living in San Francisco, we would have a real tree so the smell of pine filled the room. I remember it being red and sparkly. Also, my dad would ask me to play Pasko Na, Sinta Ko on the piano. Now that I'm married, it's a white Christmas through and through! It's our first Christmas in this home, and with the help of floral stylist Badang Rueda, we adorned this 12-foot-tall tree with white flowers, twigs, crystals, and some gold ornaments. I think this will be my family's new tradition.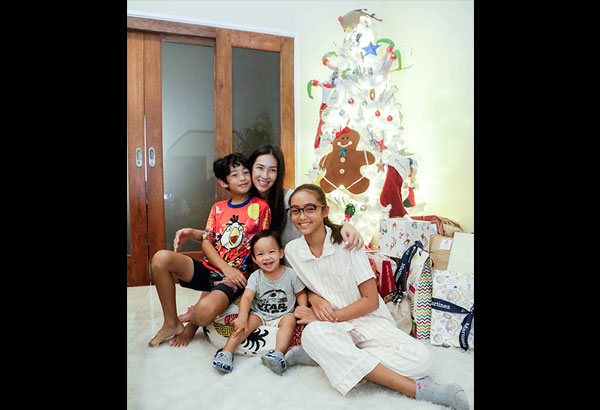 Mikaela Martinez and Tyler, Noelle and Maxen
Mikaela Martinez
Christmas is easily our favorite time of the year! It's been a tradition that my kids take charge of decorating our tree every year while Christmas songs play all day long! Hence, a candy-land Christmas tree. They also picked out a white tree this time.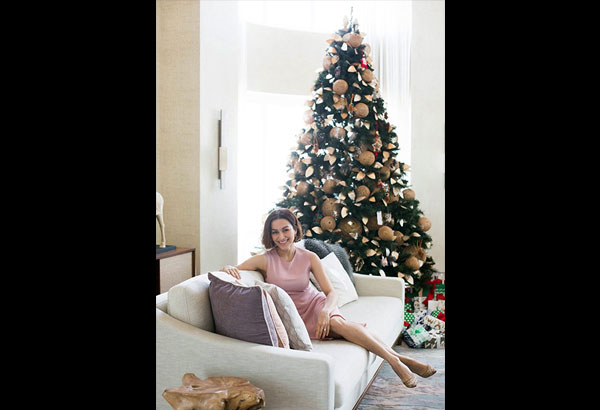 Stephanie Kienle Gonzalez. Photo by Andrea Zubiri
Stephanie Gonzalez
Our Christmas tree tradition is to add a new ornament from our family travels every year. The ornament is unique and reminds us of the special memories shared. My tree doesn't have a picture-perfect consistent theme, but it reflects who we are: a touch of Filipino with abaca and rattan balls, a touch of our love for Africa with hippos, monkeys and zebras and gold leaves. To that we add the ornaments that are most meaningful to us, no matter the design, texture or color. When I look up at it, it makes my heart full.