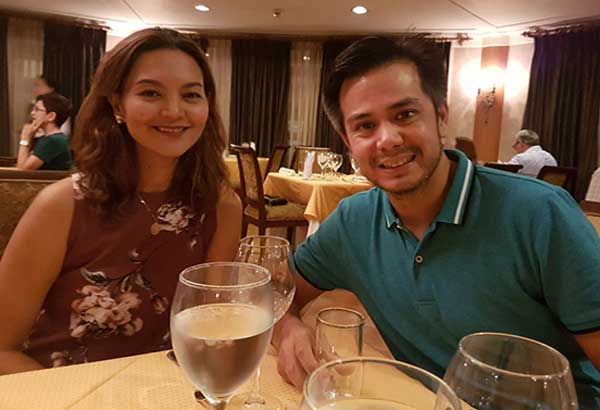 Andre and Maitina Borromeo
A gastronomic journey to Galicia
The Casino Español De Cebu, consistently promoting Spanish culture, recently hosted "Gastronomic Galician Journey."
For starters, a series of typical appetizers — such as empanada Gallega, (tuna pie) marinated mussels, baked scallops, octopus A Feria and lacon (dried ham) — were served. Guests tried premium pale lager beer Estrella Galicia, while others chose Albarino white wine of the Martin Codax Bodega.
The main course was a choice of cocido Gallego or caldeirada. The cocido was served with soup broth and vegetables such as cabbage, collard greens, potatoes, white beans and meats containing fatty pork, chicken, chorizo, ham and bacon.
The caldeirada is a stew cooked with fish, seafood and vegetables such as potatoes, onions, green peppers, tomatoes and tomato puree. This dish has been described as a fish muddle whose preparation varies from town to town and depends on what the fishermen have managed to catch. Complementing these dishes was pizarras de otero, a deep cherry red wine with aromas of strawberry, plum, blackberry and subtle floral lift.
For dessert, guests enjoyed the Tarta de Santiago, an almond cake with origins in the Middle Ages. The filling consists of ground almonds, eggs and sugar with additional flavoring of lemon zest, sweet wine and brandy. The top of the cake is decorated with powdered sugar marked by an imprint of the Cross of Saint James, which gives the pastry its name.
A soothing hot Galician drink called queimada was served. Legend has it that the first sip purifies the soul by banishing out evil spirits, the second cleans the mind of biases, and the third gives rise to passion.
Guest chef Pablo Pardo, in-house chef Rico Villarante, and the entire kitchen brigade received praise for an outstanding Galician gastronomic experience. Casino general manager May Ocaba, promised an Andalucian journey soon.